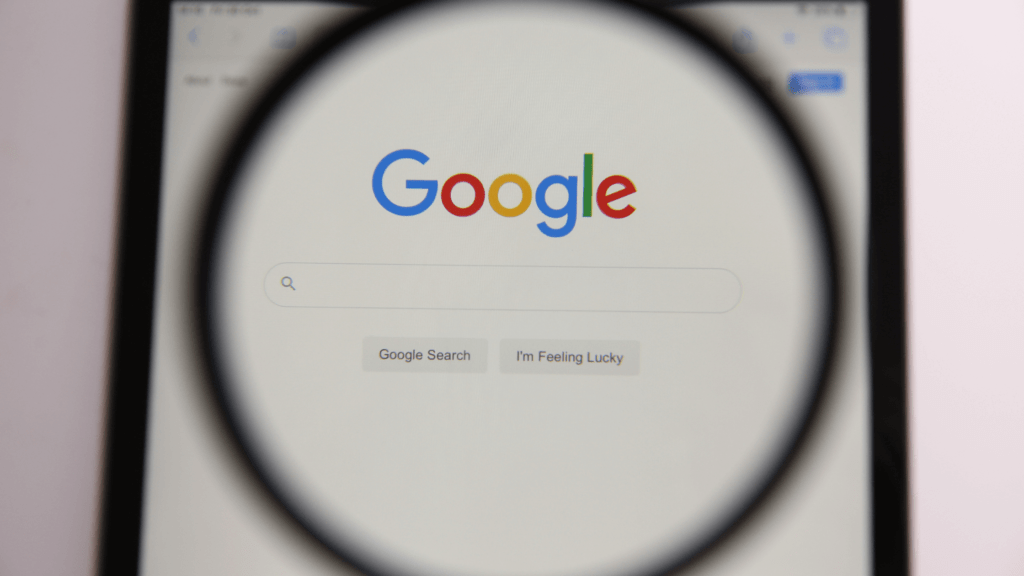 Understanding the Significance of Google My Business Optimization
In the world of Google search, optimizing your business information on Google My Business holds paramount importance. This platform acts as a digital storefront, offering essential details about your business to potential customers. Effective optimization ensures accurate and up-to-date information, enabling your business to appear prominently in local searches. With countless users relying on Google search to find products and services, ensuring your business details are optimized not only enhances visibility but also boosts credibility. Embrace the power of Google My Business optimization to effectively connect with your target audience and drive meaningful engagement.
The Power of Optimized Google Business Profiles
Harness the potential of optimizing your GMB listing using Google's robust tools. Whether you operate within a service area or a physical location, an optimized profile is your ticket to success. Potential customers rely on GMB to find your business, making it crucial to provide accurate information. From operating hours to services offered, an optimized profile ensures they can easily find and connect with you. Leverage this platform to promote your business effectively, expanding your reach and boosting your online presence.
With a well-optimized Google Business profile, help your business make it to the top rank in search engines and hold the key to capturing local customers.
Local SEO Excellence: GMB Optimization Strategies
When you're a local business, optimizing your GMB profile is a game-changer. Your online visibility hinges on appearing in Google search results, especially in Google Local listings. Embrace these strategies to unlock local SEO excellence:
Craft a compelling GMB profile that reflects your brand
Offers accurate information
Use relevant keywords,
High-quality images, and
Garner positive reviews.
With a fully optimized GMB profile, you position yourself to stand out in local searches, attracting nearby customers.
Exploring the Benefits of GMB Optimization Services
Optimization plays a crucial role in setting the foundation for success when it comes to promoting your product or service. The management of Google My Business is extremely important in order to ensure that your business appears prominently on Google when potential customers search for the products or services that you offer. By optimizing your presence on Google Maps, you can expand your marketing reach. The outcome of this is enhanced visibility in search results, which in turn gives your business an advantage over competitors. This ultimately strengthens your online presence and puts your offerings directly in front of enthusiastic customers who are actively searching for them.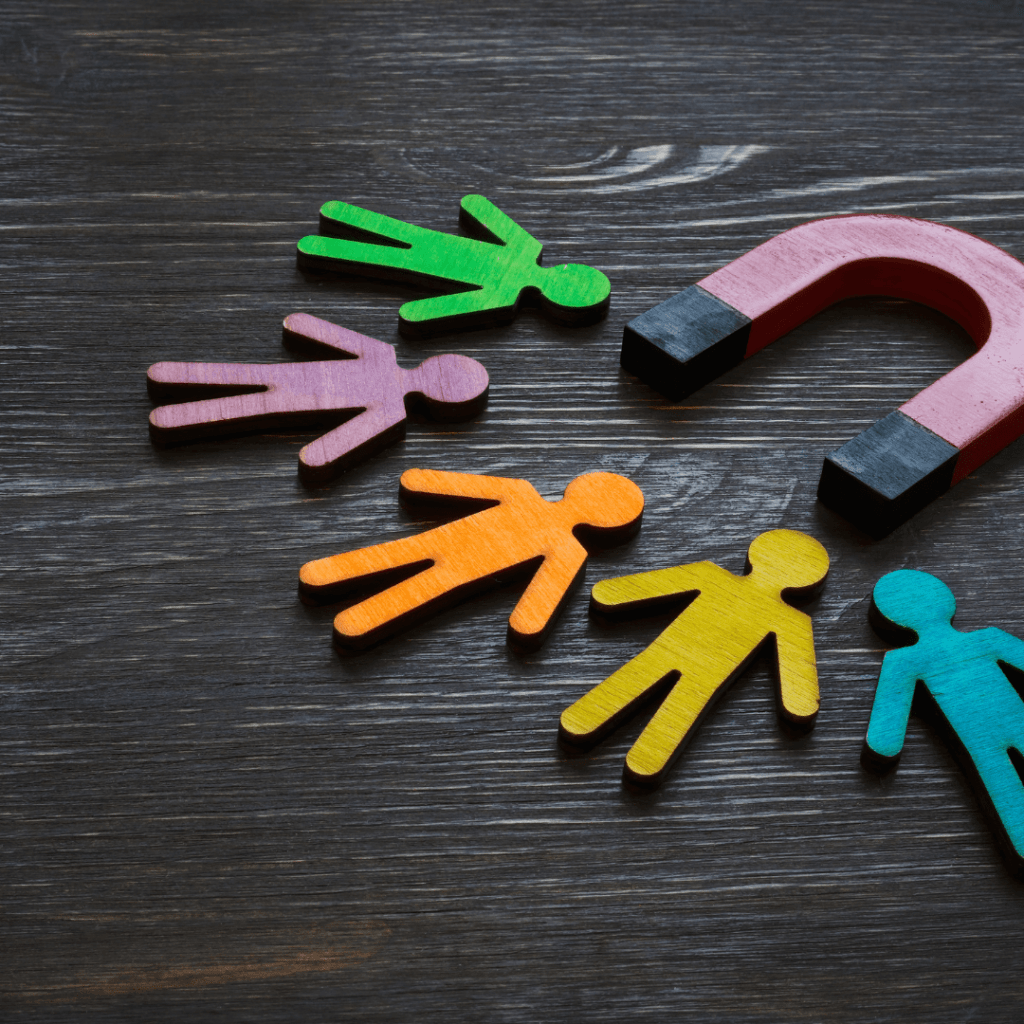 Mastering the Google My Business Optimization Process
If you already have a GMB business listing, it's time to take it a step further. Maximize the optimization of your GMB profile for unparalleled results. A complete and optimized Google My Business profile is key to standing out in local Google search results. What's more, setting up your business is a free and powerful tool.
An optimized GMB listing gives your business an edge, making it easier for potential customers to find the location and information they need. Seize this opportunity to get your business listed and harness the benefits of an optimized GMB profile, boosting your online presence and local visibility.
Enhancing Local Visibility: Google My Business Listing Optimization
Creating a Google My Business (GMB) listing is just the beginning. Elevate your online presence by optimizing it comprehensively. Utilize GMB posts to share updates and engage customers effectively. With GMB optimization, get your business noticed on Google Search and Google Maps. This strategy aligns with SEO services, improving your local visibility. Equip your business with the power of Google Maps to lead potential customers right to your doorstep. Make the most of local searches using a well-optimized GMB listing that goes beyond the basics. Stay ahead by leveraging GMB posts and maximizing your business's potential.
Navigating Local Landscapes with Google Maps and GMB
Setting up a Google business profile that helps customers find you is the foundation of local search success. Utilizing Google Maps to find your business is now second nature for consumers. Seamlessly integrated with Google Search, it guides users straight to your doorstep. Enhance your online visibility by optimizing your Google My Business (GMB) listing, ensuring accuracy and relevance. Whether customers are searching on the go or planning ahead, a well-established GMB presence coupled with Google Maps makes you easily discoverable, paving the way for increased footfall and business growth.
Optimizing Your Google My Business Profile for Success
Achieving success in the digital age demands an optimized Google My Business (GMB) profile. Here's where optimization services come into play, helping you promote your business effectively. When customers follow your business on Google Maps, it signifies engagement and interest. An optimized GMB profile is akin to putting your business on the map, both literally and figuratively. This strategic move ensures your business appears accurately and prominently when users search for relevant products or services.
Optimize Your GMB: Unleash Business Potential
Understanding the dynamics of Google My Business (GMB) can profoundly impact your business's online visibility. To unlock its potential, consider building a GMB profile that is accurate and informative. Think of it as a digital storefront that customers can access through the Google Maps app. Incorporate essential details, such as contact information, business hours, and a compelling description. GMB optimization, combined with effective SEO services, ensures your business stands out when potential customers search for products or services you offer. By mastering these techniques, you tap into a powerful avenue to connect with a broader audience and elevate your business potential.
Maximizing Local Business Growth: GMB Listing Optimization
When you optimize your Google My Business (GMB) listing, you're not only enhancing your online presence but also strategically positioning your business for maximum local growth. When potential customers turn to Google Search and Google Maps, an optimized GMB profile ensures they find accurate information, from your location to operating hours. This education-driven approach equips businesses with the tools needed to thrive in their local communities. Harness the power of GMB listing optimization and connect with a wider audience, driving local growth like never before.
Crafting an Effective GMB Profile for Enhanced Visibility
In the digital age, getting your business noticed is crucial. Leveraging Google Maps can be a game-changer. Crafting an effective Google My Business (GMB) profile is a strategic move to boost your visibility.
GMB offers a direct channel for customers to discover your offerings using Google Maps. Incorporate relevant keywords, captivating descriptions, and high-quality images to make your business stand out. Share accurate contact details, business hours, and customer reviews to build trust.
By utilizing Google Maps, you tap into a powerful tool for local searches. So, get your business on the map, literally, and reap the benefits of an enhanced online presence.
GMB Profile Perfection: Strategies for Success
In the realm of affordable Google My Business (GMB) optimization, achieving perfection is within reach. Your online presence greatly benefits from an optimized GMB profile, and optimizing your Google Maps presence is a strategic move that helps boost your visibility.
Crafting an affordable GMB profile starts with accurate business information: name, address, and phone number. Engaging visuals, such as photos of your establishment or products, add authenticity. Leverage the 'Posts' feature to share updates or offers. Encourage reviews; they build trust.
Remember, optimizing your Google Maps presence is crucial. Precise location and categories enhance search results. In the digital age, GMB excellence is a cornerstone of success.
Taking the Leap: Google My Business Optimization Tips
To get your business noticed, it's essential to optimize your listing. Start by crafting a concise yet engaging business description that highlights your unique value proposition. Include relevant keywords naturally to enhance visibility in local searches. But don't stop there. To truly dominate local search results, regularly update posts, and images, and respond to reviews. Encourage satisfied customers to leave reviews, as positive feedback builds credibility. Leverage Google My Business insights to understand customer behavior and tailor your strategies accordingly.
Remember, effective Google My Business optimization can drive customers to get your business ahead in today's competitive landscape.
Unveiling the GMB Optimization Process for Success
A robust online presence begins with a well-crafted Google Business Profile listing. When it comes to business management, leveraging the expertise of GMB experts is key. Through comprehensive GMB optimization services, businesses can harness the full potential of their online identity.
These experts understand the nuances of the Google algorithm, ensuring that your profile not only stands out but also ranks higher in local searches. From keyword-rich descriptions to strategic image choices, every element plays a role in attracting potential customers.
Incorporating GMB optimization into your business strategy isn't just a choice – it's a necessity in today's digital landscape. Partner with GMB experts to unlock unparalleled success.
Enhancing Your Presence: Google My Business Optimization Steps
Elevate your online visibility with strategic Google My Business optimization. Crafting a business listing for maximum impact is the first step. Precisely describe the location of your business, aiding potential customers in finding you effortlessly. Leveraging Google Maps to find your establishment enhances convenience and trust.
Start by claiming your Google My Business listing and ensuring accurate details. Incorporate relevant keywords for higher search rankings. Compelling visuals provide a virtual tour, enticing visitors. Encourage customer reviews to build credibility. Regular updates, posts, and timely responses further engage your audience.
By mastering these optimization steps, your business flourishes on the digital map, effortlessly attracting local customers.
Helping Your Business Thrive with GMB Optimization Services
In the quest to "get my business" to the top results of Google, leveraging Google My Business (GMB) optimization services is paramount. The Google Local Pack, a coveted space for high visibility, can be conquered through strategic GMB profile management.
Your GMB profile allows you to establish a commanding presence on Google, showcasing vital information like location, hours, and services. With the right optimization tactics, you can dominate local searches and secure a spot in the competitive Google Local Pack.
Elevate your business's online reach and increase foot traffic by harnessing the potential of GMB optimization services. Your journey towards business domination starts with a prominent presence on Google.
Optimized Google My Business Listings: A Gateway to Success
Navigating the digital landscape requires strategic maneuvers. A well-managed GMB listing can help businesses harness the potential of local searches through Google. By showcasing essential information directly in search results, your GMB listing becomes a powerful tool to attract traffic to your business.
From operating hours to customer reviews, a complete GMB profile builds credibility and engagement. It's not just a listing; it's an opportunity. Optimizing it ensures you stand out in the crowd, driving more customers through your doors. Embrace the potential of a well-crafted GMB listing, and watch it pave the way to success in the online digital world.
Visit Your Business: GMB Listing Optimization Unleashed
When "Google Maps helps generate local" interest, your business dominates and gains a competitive edge. Your GMB listing becomes a gateway for potential customers to find you effortlessly. Strategic incorporation of keywords, accurate business information, and compelling visuals all contribute to a well-rounded GMB profile.
Unleash the true potential of your business by maximizing GMB listing optimization. Witness firsthand how optimizing Google Maps helps drive local traffic and solidify your online presence.
Build a Strong GMB Presence: Optimize Your Business Profile :
Below are the steps to get your profile optimize:
Claim and verify your GMB listing: Start by claiming your business profile on Google My Business and verifying it with Google. This will give you control over your listing and enable you to optimize it effectively.
2. Provide accurate and detailed information: Ensure that your business name, address, and phone number (NAP) are consistent and accurate across all online platforms. Fill out all relevant fields in your GMB profile, including business hours, website URL, and a detailed description of your business.
3. Choose the right category: Select the most appropriate category for your business to help Google understand what your business offers. Be as specific as possible and choose additional relevant categories if applicable.
4. Use high-quality images: Include high-resolution photos that showcase the interior, exterior, and products/services of your business. This will make your listing more appealing to potential customers and improve your online visibility.
5. Encourage customer reviews: Actively encourage your customers to leave reviews on your GMB profile. Positive reviews not only enhance your reputation but also improve your search ranking in local search results.
6. Respond to reviews and customer inquiries: Engage with your customers by responding to both positive and negative reviews. This shows potential customers that you value their feedback and are committed to providing excellent customer service.
7. Add posts and updates: Utilize the "Posts" feature on your GMB profile to share updates, promotions, and upcoming events. Regularly posting fresh content will help keep your profile active and relevant.
8. Monitor and analyze performance: Use the insights provided by Google My Business to gain valuable data on how customers are finding and interacting with your business. This information can help you refine your optimization strategies and make data-driven decisions.
9. Implement local SEO strategies: Optimize your website and online content with local keywords to enhance your GMB presence. This includes adding location-specific meta tags, optimizing your website's content for local search, and building local citations across online directories.
10. Seek professional GMB optimization services: Consider hiring a professional SEO agency or expert to handle your GMB optimization. They can provide strategic guidance, comprehensive optimization, and ongoing monitoring of your GMB presence to ensure it remains strong and effective.
Frequently Asked Questions About Optimized Google My Business Profile
What is Google My Business Optimization Service, and why do I need it for my business?
Google My Business Optimization Service is a marketing service designed to optimize your GMB profile, which is your business listing on Google Maps. This service helps improve your online visibility and enables potential customers to find your business easily through local search on Google Search. By using GMB optimization services, you can enhance your Google My Business page, increase your chances of ranking on Google, and ultimately grow your business.
How does optimizing my Google My Business profile benefit my business?
Optimizing your Google My Business profile is crucial because it ensures that your business appears prominently in local search results on Google. This visibility can significantly boost your online presence and drive more customers to your business. By leveraging GMB optimization services, you can enhance your business listing, making it more attractive to potential customers and improving your chances of being found when people use Google Maps to find local businesses.
What does the process of GMB Optimization involve?
GMB Optimization is the process of improving and fine-tuning your Google My Business profile to maximize its effectiveness. This includes optimizing your business information, such as business name, address, and phone number, as well as adding high-quality images, responding to customer reviews, and regularly updating your business information. Additionally, GMB optimization services include using Google Search Console to monitor and improve your GMB page's performance, ultimately helping your business rank better on Google Maps.
How can I get my business to rank on Google Maps using GMB Optimization Services?
To rank on Google Maps, you need to ensure that your GMB profile is optimized for local search. This involves using GMB optimization services to fine-tune your business listing, add relevant keywords, and manage customer reviews effectively. By doing so, you increase your business's visibility in Google Search results, especially when people use Google Maps to find local businesses in their area.
What are the key components of a well-optimized Google My Business profile?
A well-optimized Google My Business profile includes several key components, such as accurate business information, high-quality images, engaging posts, and consistent customer reviews. GMB optimization services encompass all these elements and help ensure that your business listing is not only informative but also appealing to potential customers. This comprehensive approach will enhance your business's online presence and increase your chances of success in local search through Google Search and Google Maps.