Elevate Your Conversion with Our Expert Conversion Rate Optimization (CRO) in Houston, TX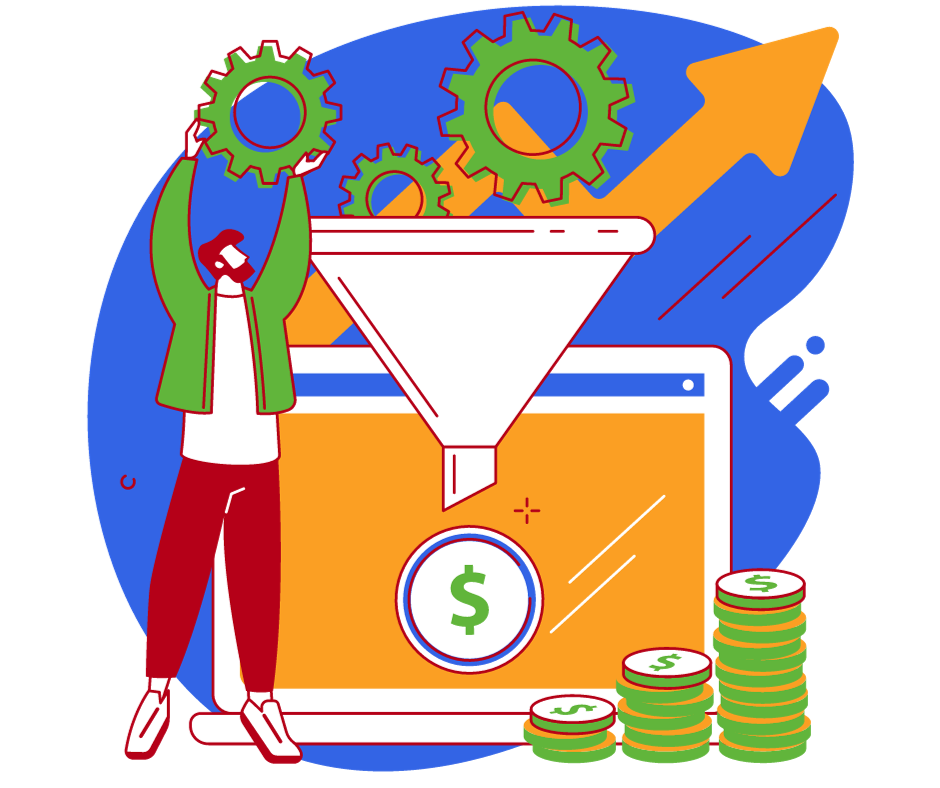 Are you looking to maximize your online presence and increase your conversion rates? Look no further than Optymizer, the leading online marketing agency in Houston, TX. With our Conversion Rate Optimization service, we employ innovative and data-driven strategies to help your local business dominate its market. Our experienced team of SEO experts will tailor a unique marketing strategy specifically designed to increase your conversion rates and drive more customers to your business. Say goodbye to hidden fees and cookie-cutter approaches – at Optymizer, we deliver results and then some. Trust our homegrown dream team to optimize your website, content, and social media platforms, all without compromising on quality. Take your business to the next level with Optymizer's Conversion Rate Optimization service and experience the difference for yourself.
1. Unleash your online potential.
2. Dominate your local market.
3. Transparent pricing, and exceptional results.
4. Customized strategy for your business.
5. Expert team dedicated to your success.
"Let us optimize your online presence and crush your competition. Take your business to new heights with Optymizer – Houston's premier online marketing agency. Get the results you deserve. Contact us today for a free consultation!"
At Optymizer, we specialize in providing Conversion Rate Optimization (CRO) services to help our customers achieve their business goals. With our innovative and data-driven approach, we focus on analyzing and optimizing every aspect of our client's online presence to increase their conversion rates and drive more revenue. By implementing strategic changes to their website design, user experience, and marketing campaigns, we help our customers attract and engage their target audience effectively. Our results-oriented mindset ensures that we continuously monitor and measure the performance of our optimization strategies, allowing us to make data-backed decisions to further improve our customers' conversion rates. Let us be your trusted partner in optimizing your online presence and maximizing your business's success.
At Optymizer, we are the top choice for Conversion Rate Optimization Services because we have been crushing it in the online marketing game since 2005. Our team of experts is dedicated to staying innovative and staying ahead of the curve when it comes to optimizing conversion rates. We believe in a data-driven approach, utilizing analytics and insights to make informed decisions and drive results for our clients. We are results-oriented, meaning that our main focus is on helping businesses like yours achieve their goals and see a significant increase in conversions. With Optymizer, you can trust that you will get what you pay for and more, with no hidden fees or nonsense. We understand that your business is unique, and we tailor our marketing strategies to fit your specific needs. With our homegrown dream team of SEO, content, and social media experts, you can rest assured that your Conversion Rate Optimization needs are in the hands of professionals who live and breathe this stuff. Don't settle for cookie-cutter solutions, choose Optymizer and let us help you dominate your market and maximize your conversions.
Houston, TX is not just known for its NASA missions, but also for its thriving local businesses. From the vibrant Downtown area to the culinary delights in The Heights, establishments like Pappadeaux and Saint Arnold Brewery are leaving their mark. Embracing the city's space legacy, Houston is the perfect place to launch your business. So, are you ready to take your entrepreneurial journey to new heights in this dynamic city?
Innovative Data-driven Results-oriented Conversion Rate Optimization (CRO) in Houston, TX
We, at Optymizer, believe in pushing the boundaries of online marketing to achieve the best results for our clients. As an innovative and data-driven online marketing agency, we specialize in providing Conversion Rate Optimization Services in Houston, TX. Our core values of being innovative, data-driven, and results-oriented set us apart from the competition.
Are you tired of spending your marketing budget without seeing any significant results? Look no further! Optymizer is here to help you maximize your conversions and boost your revenue. Our team of experts utilizes cutting-edge techniques and data analysis to identify key areas for improvement and implement strategies to optimize your conversion rates.
We understand that every business is unique, and that's why we take a personalized approach to each client. By analyzing your website, user behavior, and market trends, we are able to develop customized strategies that cater to your specific needs. Our goal is to not only increase your conversion rates but also enhance the overall user experience, resulting in long-term customer loyalty.
With Optymizer by your side, you can rest assured that you will get what you pay for, and then some. No hidden fees, no nonsense. We are dedicated to transparency and believe in building strong relationships with our clients based on trust and mutual success. So why settle for average results when you can partner with an agency that is truly committed to delivering innovative and data-driven solutions? Let us help you unlock the true potential of your online business.
Increase Website Conversions
As a team of experts in Conversion Rate Optimization (CRO) services, we are dedicated to helping you increase your website conversions. We understand that driving traffic to your website is only half the battle; the real challenge lies in converting those visitors into paying customers. With our proven strategies and tailored approach, we can optimize your website to maximize conversions and drive your business toward success.
Here are four key areas where our Service for Conversion Rate Optimization Service (CRO) in Houston, TX can make a significant impact:
1. User Experience Enhancement: We analyze every aspect of your website's user experience, from the layout and navigation to the loading speed and mobile responsiveness. By identifying and removing any barriers that hinder seamless user interaction, we ensure that your visitors have a delightful experience that encourages them to stay longer and take the desired action.
2. Compelling Call-to-Actions: We strategically place persuasive and eye-catching call-to-action buttons throughout your website, guiding your visitors towards the desired conversion goal. Our team employs psychological principles and data-driven insights to create compelling messages that inspire action, resulting in a higher conversion rate.
3. Conversion Funnel Optimization: We conduct a comprehensive audit of your conversion funnel, identifying areas of improvement and potential drop-offs. By optimizing each step of the funnel, we ensure a smooth and intuitive journey for your visitors, increasing the likelihood of them completing the desired action and becoming loyal customers.
4. A/B Testing and Data Analysis: We believe in data-driven decision-making. Our team conducts rigorous A/B testing to compare different versions of your website and identify the most effective design, copy, and layout. By analyzing the data and implementing the winning variations, we continuously refine and improve your website's conversion rate over time.
With our Conversion Rate Optimization Service, we have helped numerous businesses like yours achieve remarkable growth in conversions. Let us work together to unlock the full potential of your website and witness the transformation it can bring to your business.
The Power of Our Service for Conversion Rate Optimization (CRO) in Houston, TX
Conversion Rate Optimization (CRO) service is an essential aspect of online marketing that cannot be underestimated. It has the power to transform your business by maximizing the effectiveness of your website and turning visitors into loyal customers. At Optymizer, we understand the importance of CRO and are here to help you unlock its full potential.
CRO goes beyond simply driving traffic to your website. It focuses on optimizing every element of your site to ensure that visitors take the desired action, whether it be making a purchase, subscribing to a newsletter, or filling out a contact form. By analyzing user behavior, conducting A/B testing, and implementing data-driven strategies, CRO allows you to make informed decisions that lead to higher conversion rates and ultimately, increased revenue.
Now, you might be wondering, "But what if my website already looks great and I'm getting a decent amount of traffic? Do I really need CRO?" It's a valid concern, and we completely understand. However, it's important to remember that even small improvements in conversion rates can have a significant impact on your bottom line. By fine-tuning your website's design, layout, and messaging, CRO can help you extract the maximum value from your existing traffic.
So, whether you're a small business looking to boost your online sales or a large corporation aiming to improve your lead generation process, investing in CRO is a smart decision. It allows you to make the most out of your marketing efforts, ensuring that every visitor who lands on your website is given the best possible chance to convert. At Optymizer, we are committed to helping you achieve remarkable results through our comprehensive Conversion Rate Optimization service. Let us be your trusted partner in maximizing your online success.
Why 'Conversion Rate Optimization (CRO) in Houston, TX' is Right for Your Needs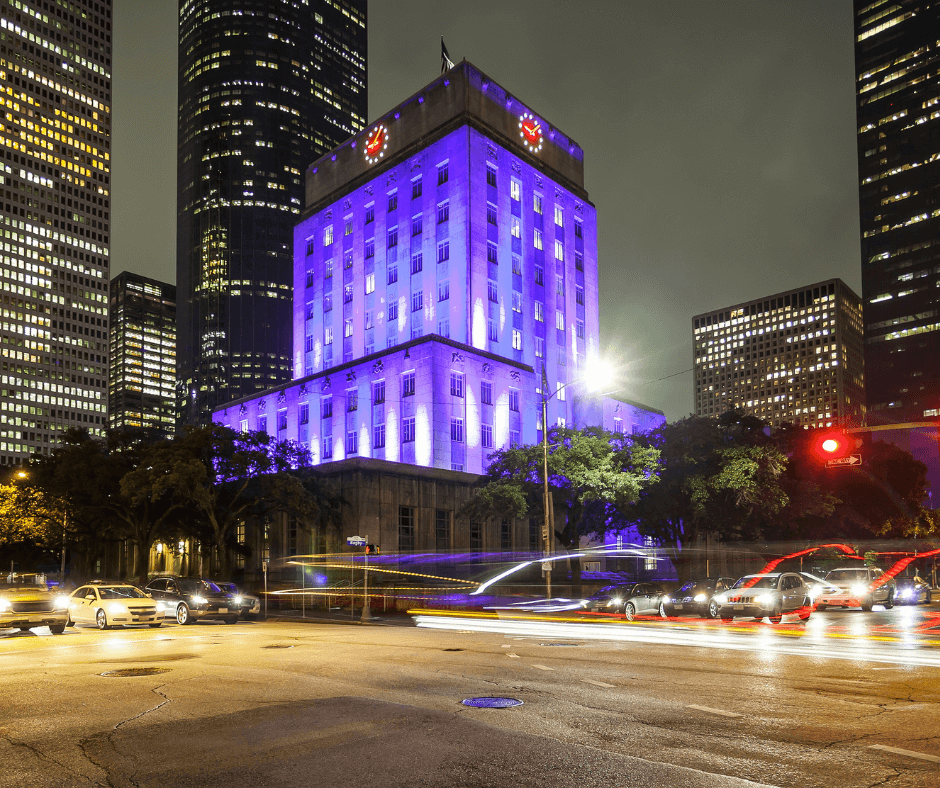 We're not just data nerds; we're growth hackers who know how to turn every pixel into potential profit. At Optymizer, we understand that your ultimate goal is to drive conversions and increase your bottom line. That's why our Conversion Rate Optimization Service is the perfect solution for your needs.
With our service, we transform your website into a conversion machine that is optimized for high engagement and low cart abandonment. We don't focus on vanity metrics; instead, we concentrate on the metrics that truly matter – improving your return on investment with every tweak we make. Our data-driven decisions are backed by thorough analytics, allowing us to refine your conversion strategy and make informed choices that drive real results.
When you choose our Conversion Rate Optimization Service, you're not just getting a team of experts; you're getting a partner who is dedicated to your success. We work closely with you to understand your brand and your target audience, ensuring that every optimization we make aligns with your unique goals. Our approach is collaborative, allowing us to leverage your industry expertise while bringing our own insights to the table.
At Optymizer, we take the guesswork out of conversion rate optimization. Our team of experienced professionals uses proven strategies and cutting-edge techniques to maximize your website's performance. We constantly monitor and analyze your site's data, making adjustments as needed to continuously improve your conversion rates.
Don't settle for mediocre results. Choose Optymizer's Conversion Rate Optimization Service and let us help you unlock the true potential of your online business.
Frequently Asked Questions About Our Conversion Rate Optimization (CRO) in Houston, TX
What is Conversion Rate Optimization (CRO) and why is it important for my business?
CRO is the process of improving the percentage of website visitors who take a desired action, such as making a purchase or submitting a lead form. It is important for your business because it helps maximize the return on your marketing investment by increasing the number of conversions and ultimately, your revenue.
How do you determine which areas of my website need improvement for better conversion rates?
We conduct a thorough analysis of your website, including user behavior and conversion data, to identify any bottlenecks or areas that may be hindering conversions. We use advanced analytics tools and heatmaps to gain insights and make data-driven decisions on where to focus our optimization efforts.
Can you guarantee an increase in conversion rates for my business?
While we cannot guarantee specific results, our team of experts has a proven track record of improving conversion rates for businesses in various industries. We will work closely with you to develop a tailored CRO strategy and implement best practices to increase your chances of success.
How long does it typically take to see results from Conversion Rate Optimization?
The timeline for seeing results from CRO can vary depending on factors such as the complexity of your website, the amount of traffic it receives, and the specific optimizations needed. However, our goal is to start delivering noticeable improvements within a few months of implementing our CRO strategies.
Will Conversion Rate Optimization require significant changes to my website?
The extent of changes needed for CRO will depend on your specific website and its current conversion performance. In some cases, minor tweaks and adjustments to elements such as call-to-action buttons or page layout may be sufficient. However, in other cases, more substantial changes may be necessary to achieve optimal results. Rest assured, we will provide transparent communication and collaborate closely with you throughout the process to ensure any changes align with your brand and goals.