Elevate Your Visibility with Expert Service for Content SEO in Houston, TX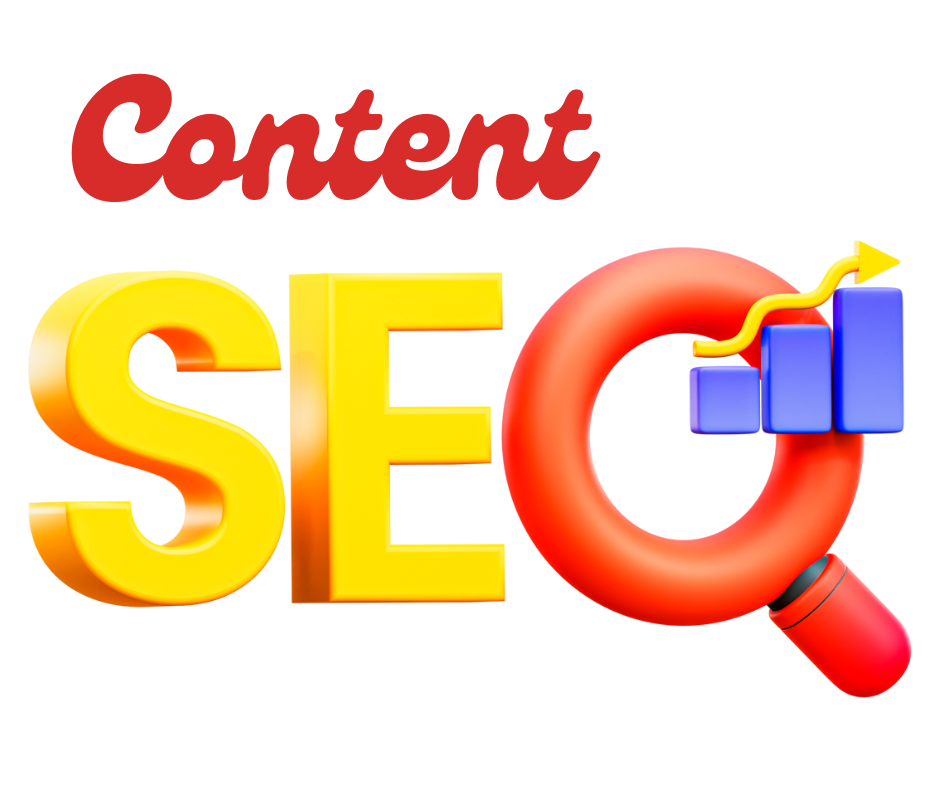 Looking to boost your online presence and dominate your market? Look no further! Optymizer, the leading online marketing agency that offers content SEO in Houston, TX, has been crushing it since 2005. Specializing in local SEO and geo-targeted advertising, we help local businesses, including locksmiths and movers, reach new heights. Our customized marketing strategies are tailored to your unique business, ensuring maximum results and no hidden fees. With our homegrown dream team of SEO, content, and social experts, we guarantee a strategic and innovative approach to content SEO. Choose Optymizer and experience the power of effective online marketing.
1. Local service domination experts.
2. Customized marketing strategies.
3. Transparent and affordable pricing.
4. Homegrown SEO dream team.
5. Results that speak volumes.
"Let us optimize your online presence and take your business to new heights. Join the Optymizer squad today and start dominating your local market with our specialized local SEO and geo-targeted advertising solutions. No hidden fees, no nonsense – just results. Trust our homegrown dream team to create a unique marketing strategy tailored to your business. We're innovative, strategic, and results-driven. Choose Optymizer for content SEO and unlock your business's full potential. Get in touch with us now!"
At Optymizer, we're here to help you take your online presence to the next level with our Content SEO services. With our innovative and strategic approach, we'll work together to optimize your website's content so that it not only attracts more traffic but also ranks higher in search engine results. Our results-driven team will conduct thorough keyword research, analyze your competitors, and create engaging and relevant content that appeals to both search engines and your target audience. Through our expertise in Content SEO, we'll help you increase your website's visibility, drive more organic traffic, and ultimately, achieve your business goals.
At Optymizer, we believe that our customers should choose us for their Content SEO needs because we are a team of innovative and strategic experts who are driven by results. When it comes to optimizing your online content, we understand the importance of standing out in a crowded market. That's why we take a personalized approach to every business we work with, recognizing that each one is unique and requires a customized marketing strategy. With our homegrown dream team of SEO, content, and social media specialists, we have the knowledge and expertise to help your business dominate its market. Plus, we keep it real—no hidden fees or nonsense. With Optymizer, you get what you pay for and then some.
Houston, TX is a dynamic city where NASA's missions intersect with thriving local businesses. Downtown buzzes with energy, while The Heights boasts culinary treasures like Pappadeaux and Saint Arnold Brewery. Houston's rich space legacy propels businesses to new heights. So, are you ready to embark on an entrepreneurial journey that will launch your business into orbit?
Hire Optymizer for Strategic Content SEO in Houston, TX
At Optymizer, we are the experts in strategic content SEO for businesses in Houston, TX. With our proven track record and dedication to excellence, we are the go-to agency for all your online marketing needs.
When it comes to optimizing your website for search engines, we take a strategic approach that sets us apart from the competition. Our team of experienced professionals understands the importance of creating high-quality, engaging content that not only attracts visitors but also drives conversions. We know that simply ranking high on search engine results is not enough; your website needs to effectively communicate your brand message and convert visitors into loyal customers.
Here are four reasons why Optymizer is the best choice for strategic content SEO in Houston, TX:
1. Expertise: Our team consists of highly skilled professionals who have years of experience in the field of online marketing. We stay up-to-date with the latest industry trends and best practices to ensure that your website is always ahead of the curve.
2. Customized Solutions: We understand that every business is unique, and there is no one-size-fits-all solution when it comes to SEO. That's why we take the time to understand your specific goals and tailor our strategies to meet your needs. Our customized solutions ensure that you get the best results possible.
3. Transparency: At Optymizer, we believe in complete transparency. We keep you informed every step of the way, providing detailed reports and analytics to show the progress of your SEO campaign. You can trust that there are no hidden fees or surprises when working with us.
4. Exceptional Customer Service: We pride ourselves on delivering excellent customer service. Our team is always available to answer any questions or concerns you may have. We are committed to providing you with the highest level of support and ensuring your satisfaction.
When it comes to strategic content SEO in Houston, TX, Optymizer is the agency you can rely on. With our expertise, customized solutions, transparency, and exceptional customer service, we are dedicated to helping your business thrive in the online marketplace.
Improve Search Rankings
At our company, we specialize in Content SEO and we are here to help you improve your search rankings. With our expertise, we can take your website to new heights and ensure that it stands out among the competition.
When it comes to improving search rankings, our content strategy is second to none. We conduct thorough keyword research to identify the most relevant and valuable keywords for your business. By incorporating these keywords naturally into your website content, we can increase its visibility and attract a larger audience.
Now, you might be thinking that improving search rankings is a complex and time-consuming process. However, with our team of experienced professionals, we make it hassle-free for you. We will optimize your website's meta tags, headings, and alt text, ensuring that every element is finely tuned for maximum search engine visibility.
One objection that might come to mind is that improving search rankings requires significant financial investment. While it's true that SEO is an ongoing process, the benefits far outweigh the costs. By improving your search rankings, you can attract more organic traffic, increase brand awareness, and ultimately boost your revenue. Our team understands the importance of achieving a return on investment, and we will work closely with you to ensure that your content strategy aligns with your business goals.
So, if you're ready to take your website to the next level and improve your search rankings, our Content SEO services are the perfect solution. Let us help you optimize your content and unlock its full potential in the online world.
Why is Content SEO Important?
Content SEO plays a crucial role in driving organic traffic to your website and improving your online visibility.
At Optymizer, we understand the significance of Content SEO in today's digital landscape. Here's why you should prioritize it:
1. Higher search engine rankings: By optimizing your website's content with relevant keywords and providing valuable information, you increase your chances of appearing higher in search engine results pages (SERPs). This helps potential customers find you more easily.
2. Improved user experience: Content SEO involves creating high-quality, engaging content that not only attracts search engines but also resonates with your target audience. By offering valuable information and addressing their needs, you enhance the user experience on your website.
3. Increased organic traffic: When your website ranks higher in search results, it attracts more organic traffic. By consistently optimizing your content, you can attract a steady stream of visitors who are actively searching for products or services similar to what you offer.
4. Long-lasting results: Unlike paid advertising, which stops generating traffic once the budget runs out, content SEO can provide long-lasting results. By regularly updating and optimizing your content, you can maintain a strong online presence and continue attracting organic traffic over time.
By focusing on Content SEO, you can enhance your website's visibility, drive organic traffic, and ultimately boost your online business. Our team at Optymizer is here to help you achieve these goals and maximize your online success.
Why 'Content SEO in Houston, TX' is Right for Your Needs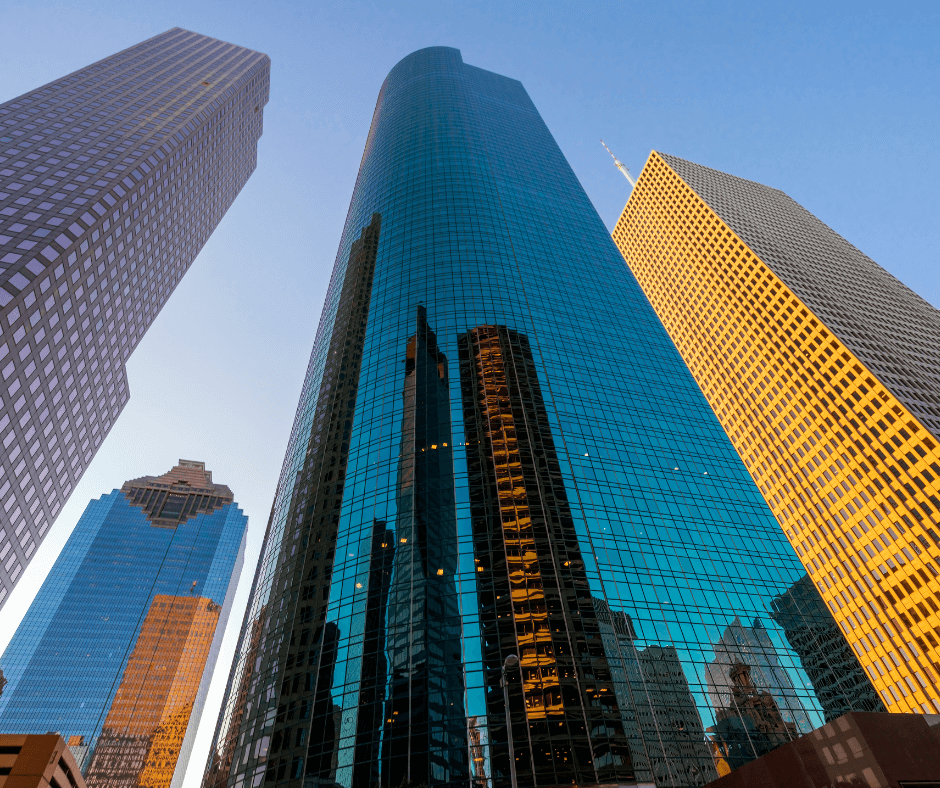 We Make Your Content the Star of the SERPs—Optimized for Visibility and Credibility.
At Optymizer, we understand the importance of having your content shine amidst the crowded online landscape. That's why our unique approach to content SEO focuses on making your content the go-to source in your industry. We don't just aim for rankings; we strive for relevance.
With our expertise, we optimize your content to not only appear on the search engine results pages (SERPs) but also to stand out and captivate your target audience. We know that it's not just about driving traffic to your website; it's about bringing the right audience—the people who are ready to engage and convert.
Our content SEO strategies are designed to create evergreen content that stands the test of time. We don't believe in quick fixes or one-off solutions. Instead, we build a solid foundation for your online presence, ensuring that your SEO content remains relevant and valuable for years to come.
So, if you're looking for a comprehensive approach to online marketing that goes beyond mere rankings, Optymizer is the right choice for you. Let us help you become the go-to authority in your industry, attracting the right audience and driving meaningful results.
Frequently Asked Questions About Our Content SEO in Houston, TX
What is content SEO and why is it important for our business?
Content SEO refers to the optimization of the content on your website in a way that makes it more visible and appealing to search engines. It is important for our business because it helps us improve our online visibility, attract more organic traffic, and ultimately generate more leads and sales.
How does content SEO differ from other forms of SEO?
While other forms of SEO focus on technical aspects such as website structure and backlinks, content SEO specifically emphasizes the quality and relevance of the content on your website. It involves keyword research, optimizing title tags and meta descriptions, creating engaging and informative content, and ensuring proper internal linking.
How long does it take to see results from content SEO efforts?
The timeline for seeing results from content SEO can vary depending on various factors, including the competitiveness of your industry and the current state of your website. Generally, it takes a few months to start seeing noticeable improvements in search engine rankings and organic traffic. However, it's important to note that content SEO is an ongoing process that requires continuous optimization and refinement.
Can content SEO help boost our website's ranking in local search results?
Absolutely! Content SEO can play a crucial role in improving your website's ranking in local search results. By optimizing your content with location-specific keywords, creating localized landing pages, and ensuring your business information is consistent across different online directories, you can increase your visibility to potential customers in your local area.
Are there any specific strategies or techniques you use for content SEO?
Yes, we have a range of strategies and techniques that we employ for content SEO. These may include conducting thorough keyword research to identify relevant search terms, optimizing on-page elements such as title tags and meta descriptions, creating high-quality and informative content that resonates with your target audience, and implementing effective internal linking strategies. Additionally, we stay updated with the latest SEO trends and algorithms to ensure our strategies are always effective and up-to-date