Boost Your Online Presence with Optymizer's Social Media Management in Dallas, TX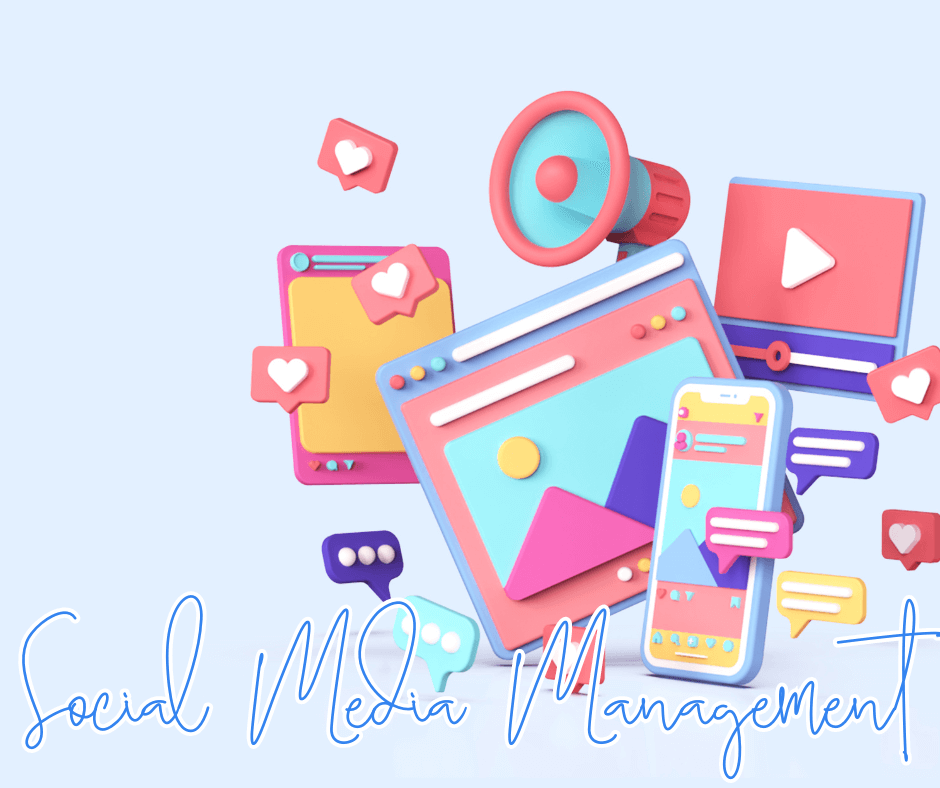 Looking to boost your online presence and engage with your target audience? Look no further than Optymizer, the leading online marketing agency in Dallas, TX. With a track record of success since 2005, we specialize in local SEO and geo-targeted advertising, helping local businesses like locksmiths and movers dominate their market. Our social media management services are designed to keep you ahead of the game, with innovative strategies that are tailored to your unique business needs. Our homegrown dream team of SEO experts, content creators, and social media gurus are dedicated to delivering exceptional results, with no hidden fees or compromises. Choose Optymizer and experience the power of strategic and engaging social media management that will drive your business to new heights.
1. Dominating local markets with precision.
2. Unleashing the power of geo-targeted advertising.
3. Transparent pricing, exceptional results.
4. Customized strategies for unique businesses.
5. Homegrown experts fueling success.
"Let's Optimize Your Online Presence and Dominate Your Market! Join our local service hustlers and experience the power of our innovative and strategic approach to online marketing. Say goodbye to hidden fees and cookie-cutter strategies. Trust our homegrown dream team to deliver exceptional results. Contact us today and let's crush it together!"
At Optymizer, we specialize in social media management to help our customers take their online presence to the next level. With our innovative strategies and engaging content, we can help you effectively manage your social media platforms and reach your target audience. Whether it's creating compelling posts, scheduling content, or analyzing performance, we've got you covered. Our team of experts will work closely with you to develop a customized social media plan that aligns with your business goals and ensures maximum engagement and growth. Let us take care of your social media management so you can focus on what you do best – running your business.
At Optymizer, we believe that Social Media Management is more than just posting on Facebook or Instagram. We understand the power of social media in helping businesses connect with their audience and drive real results. That's why customers should choose us for Social Media Management. We have been crushing the online marketing game since 2005, and our track record speaks for itself. With our specialized expertise in local SEO and geo-targeted advertising, we help local businesses in Dallas, TX dominate their market. Plus, we keep it real – no hidden fees, no nonsense. You get what you pay for and then some. When you choose Optymizer, you can be confident that your business will receive a unique and tailored marketing strategy that reflects your brand's individuality. And the best part? Our homegrown dream team lives and breathes SEO, content, and social media – no outsourcing, no compromises. So, if you're looking for innovative, strategic, and engaging Social Media Management, Optymizer is the go-to agency for you.
Dallas, TX is a vibrant city where local businesses flourish. From the trendy Deep Ellum to the sophisticated Uptown, places like The Rustic and Velvet Taco thrive. With a bustling economy and iconic skyline, Dallas offers opportunities for businesses to make their mark. Whether it's embracing the historic charm or aiming for upscale elegance, this city is ready to support and celebrate local entrepreneurship. Join the thriving business community in Dallas and let your dreams soar as high as the Texas sky.
Unlock Your Social Media Potential with Optymizer: Your Strategic Partner in Dallas, TX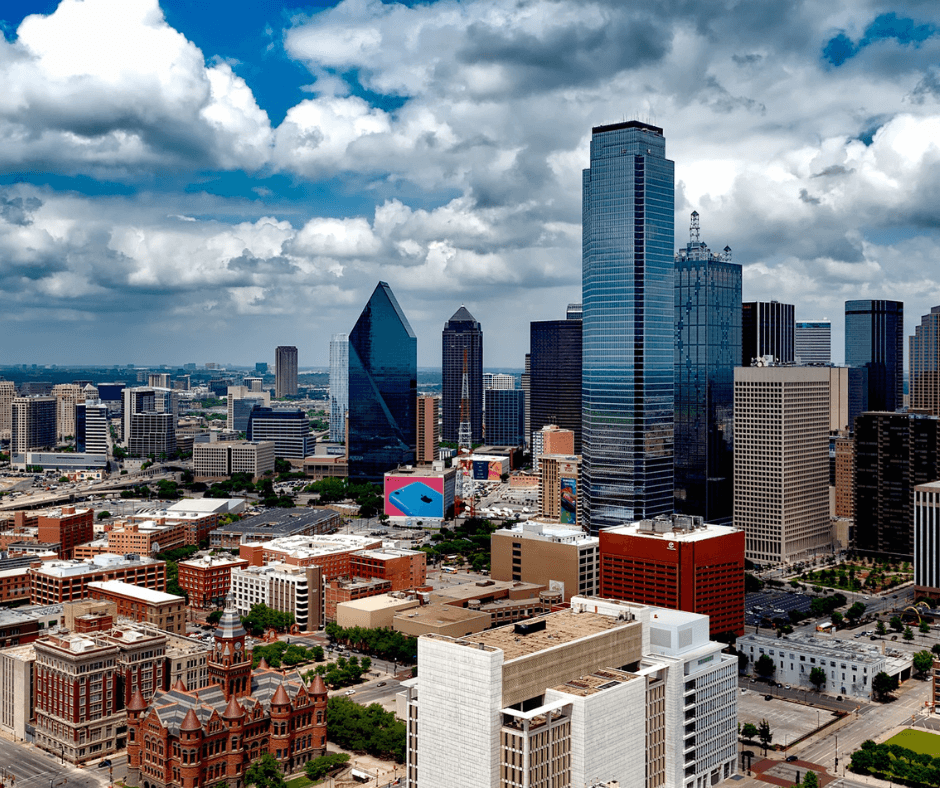 We understand that every business is unique, and so should be its marketing strategy. At Optymizer, we specialize in providing strategic social media management services to businesses in Dallas, TX. Our team of experts knows that cookie-cutter approaches simply don't cut it when it comes to maximizing your online presence and engaging with your target audience effectively.
Why Choose Optymizer for Your Social Media Management Needs?
1. Tailored Strategies: We believe in a personalized approach to social media management. We take the time to understand your business, its goals, and its target audience, and craft a customized strategy that aligns with your unique needs.
2. Strategic Content Creation: Our team of content creators knows how to craft compelling and engaging content that resonates with your audience. From eye-catching visuals to captivating captions, we ensure that your social media posts leave a lasting impression.
3. Audience Engagement: Building a strong online community is crucial for success in social media marketing. We focus on fostering meaningful connections with your audience through active engagement, responding to comments, and initiating conversations.
4. Data-Driven Results: We believe in the power of data to drive success. Our team utilizes advanced analytics tools to track the performance of your social media campaigns, identify areas for improvement, and make data-driven decisions that deliver tangible results.
With Optymizer as your strategic partner in social media management, you can unlock your business's full potential and reach new heights of online success. Let us help you stand out from the competition and create a social media presence that truly reflects your brand's unique identity.
Enhancing Your Social Media Presence with Social Media Management
At Optymizer, we understand the importance of having a strong social media presence. It's not just about posting a few updates here and there; it's about creating a captivating online persona that draws in your audience and leaves a lasting impression. With our expert social media management services, we can take your online presence to the next level and help you connect with your target audience in a meaningful way.
Imagine your social media profiles as vibrant gardens that need constant care and attention. Just like a skilled gardener, we know how to cultivate and nurture your online presence so that it blossoms into a captivating landscape. We'll carefully craft engaging and visually stunning content, plant the seeds of creativity, and tend to your profiles with meticulous detail. Our goal is to create an oasis of digital content that not only captivates your audience but also inspires them to take action.
Let me share a powerful example that illustrates the importance of an impactful social media presence. Imagine you're walking down a busy street, and you pass by two cafes side by side. One has a dull and outdated signboard, while the other has a vibrant and eye-catching storefront with beautifully displayed pastries and inviting aromas wafting through the air. Which one would you be more likely to enter? The same principle applies to social media. With our social media management services, we'll transform your online profiles into the equivalent of that captivating storefront, making sure your audience can't help but stop and take notice.
So, if you're looking to enhance your social media presence and create a lasting impact, Optymizer is here to help. With our expertise in social media management, we'll make sure your online presence shines bright, attracting a dedicated following and boosting your brand's visibility. Let us be the driving force behind your social media success.
The Importance of Social Media Management
We understand the significance of social media management in today's digital landscape. With the ever-growing popularity of platforms like Facebook, Instagram, Twitter, and LinkedIn, businesses cannot afford to overlook the power of social media.
At Optymizer, we specialize in comprehensive social media management services, aimed at helping businesses establish and maintain a strong online presence. Our team of experts works tirelessly to develop and implement effective strategies that drive engagement, build brand awareness, and ultimately, boost your bottom line.
– Increased Brand Visibility: We leverage the power of social media to expand your brand's reach and visibility. By consistently creating and sharing compelling content, we ensure that your target audience is not only aware of your business but actively engaged with it.
– Enhanced Customer Engagement: Social media provides an unparalleled opportunity to connect with your customers on a personal level. We help you foster meaningful interactions, respond to inquiries promptly, and build lasting relationships that translate into loyal clientele.
– Effective Reputation Management: With the rise of online reviews and customer feedback, reputation management has become crucial for businesses of all sizes. Our social media management services include monitoring and responding to customer comments, ensuring that your brand's reputation remains intact.
– Targeted Advertising: By utilizing advanced targeting options offered by social media platforms, we can help you reach your ideal customers. Our geo-targeted advertising strategies ensure that your message is delivered to the right people, at the right time, and in the right location.
In today's fast-paced digital world, neglecting social media management can be detrimental to your business. Let Optymizer take the reins and help you harness the immense potential of social media to propel your business to new heights.
Why is 'Social Media Management' right for your needs based on our Unique Sales Proposition?
At Optymizer, we understand that in today's digital age, having a strong social media presence is essential for any business. Our unique sales proposition sets us apart from other online marketing agencies by focusing on the impact and results we can deliver for your social media platforms.
When it comes to social media management, we don't just aim for likes and shares; we strive to turn your social media into a lead magnet that attracts and converts potential customers. With our expertise, we will optimize your social media strategy to capture the attention of your target audience and drive them to take action.
Here are three reasons why our social media management services are the right fit for your needs:
1. Increased Reach: With our data-driven approach, we will identify the most effective channels and content strategies to expand your reach and maximize your online visibility. We'll make sure your brand becomes the talk of the town and the industry.
2. Enhanced Engagement: Our team understands the importance of keeping your social media fresh and engaging. We'll constantly adapt and improve your social media presence to ensure it remains relevant and compelling to your audience. By leveraging actionable insights from data, we'll refine your strategy to deliver measurable results.
3. Lead Generation: Forget vanity metrics; we focus on generating tangible results. By optimizing your social media for capturing and converting leads, we'll help you grow your customer base and drive revenue. Our goal is to make your social media a powerful tool for business growth.
With Optymizer, you can trust that your social media will be in capable hands. Let us take care of the strategy, content creation, and analytics while you focus on running your business. Experience the impact of effective social media management and watch your online presence soar.
Frequently Asked Questions About Our Social Media Management in Dallas, TX
What social media platforms do you manage for businesses?
We manage a variety of social media platforms for businesses, including popular ones like Facebook, Instagram, Twitter, and LinkedIn.
Can you help us create engaging content for our social media pages?
Absolutely! Our team of experts excels at creating engaging and captivating content that will resonate with your target audience and boost your online presence.
How often will you post on our social media accounts?
We understand the importance of consistent posting on social media, so we will develop a customized posting schedule that aligns with your business goals. This may vary depending on the platform and your specific needs.
Will you handle customer interactions and respond to comments on our social media pages?
Yes, we can take care of managing customer interactions and responding to comments on your social media pages. We believe in building strong relationships with your audience and ensuring that their inquiries and feedback are promptly addressed.
Can you provide us with reports and analytics on our social media performance?
Definitely! We provide comprehensive reports and analytics on your social media performance, including engagement metrics, follower growth, and reach. These insights will help you track the effectiveness of our social media management strategies and make informed decisions for your business.