Austin, TX's Comprehensive SEO Agency Service Provider for Over 15 Years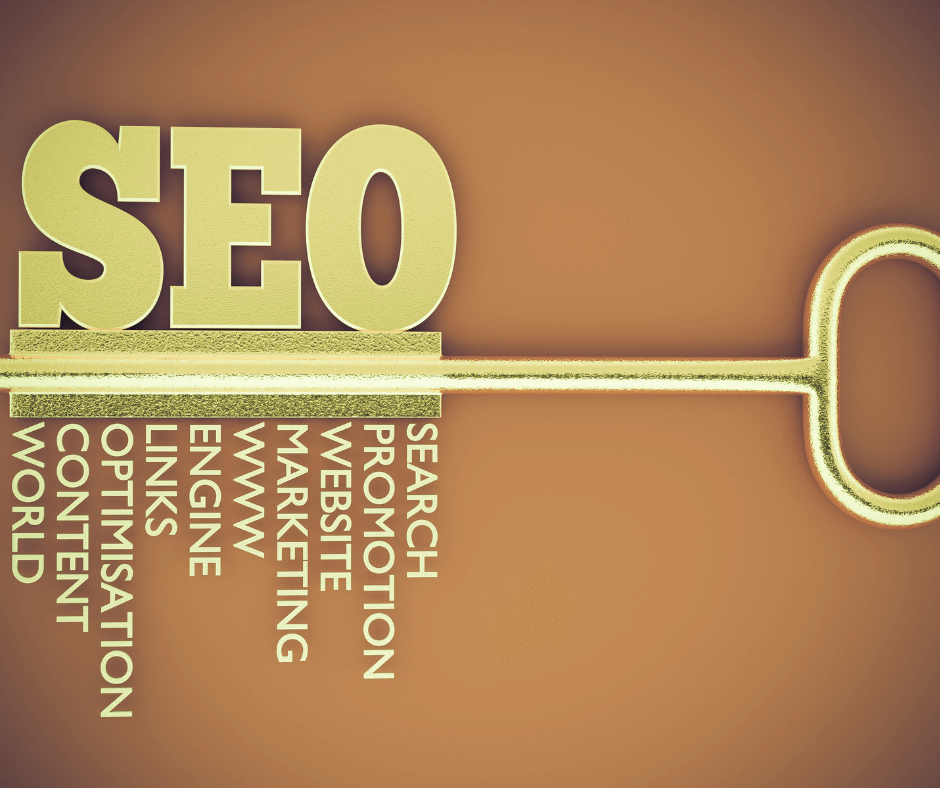 Optymizer is an innovative online marketing agency based in Austin, TX, specializing in providing top-notch SEO services. With over 15 years of experience, we have been successfully helping local businesses, such as locksmiths and movers, dominate their market. Our team of experts is dedicated to creating customized and strategic marketing strategies that ensure maximum visibility and success for your business.
At Optymizer, we pride ourselves on our transparent approach. We believe in keeping it 100 with our clients, offering no hidden fees or nonsense. With us, you get what you pay for, and then some. Unlike other agencies, we understand that your business is unique, and we tailor our marketing strategies accordingly. We don't believe in cookie-cutter solutions; instead, we create a personalized plan that aligns with your goals and objectives.
What sets us apart is our homegrown dream team of SEO, content, and social media experts. We do not outsource any of our work, ensuring that every aspect of your marketing campaign is handled by our dedicated professionals. We live and breathe SEO, constantly staying updated with the latest industry trends and techniques to deliver exceptional results.
Choose Optymizer as your SEO agency and experience the power of an innovative, results-oriented, and strategic approach to online marketing. Let us help you optimize your online presence, drive organic traffic, and achieve long-term success in today's competitive digital landscape.
1. Crush your competition with our specialized local SEO.
2. Dominate your market with targeted advertising.
3. No hidden fees, just transparent results.
4. Customized marketing strategies for your unique business.
5. Homegrown dream team masters SEO.
"Let us optimize your online presence and skyrocket your success. Join our winning team today!"
At Optymizer, we are here to help you with your SEO needs. Our team of experts understands the ever-changing landscape of online marketing and search engine optimization. We will work closely with you to develop a strategic plan that is tailored to your business goals. From optimizing your website's content and structure to improving your online visibility, we are committed to delivering innovative solutions that drive results. With our comprehensive SEO services, we can help you increase your organic traffic, improve your search engine rankings, and ultimately grow your online presence. Let us take care of your SEO needs, so you can focus on what you do best – running your business.
At Optymizer, we've been crushing it in the online marketing game since 2005. We're the go-to squad for local service hustlers like locksmiths and movers, and we specialize in local SEO and geo-targeted advertising to help local businesses dominate their market. We keep it 100—no hidden fees, no nonsense. With us, you get what you pay for, and then some. We understand that your business is unique, and that's why we don't believe in cookie-cutter marketing strategies. Our team of experts, who live and breathe SEO, content, and social, are all homegrown—no outsourcing, no compromises. Choose Optymizer for your SEO Agency needs, and let us show you why we're innovative, results-oriented, and strategic.
Get Strategic SEO Solutions in Austin, TX with Optymizer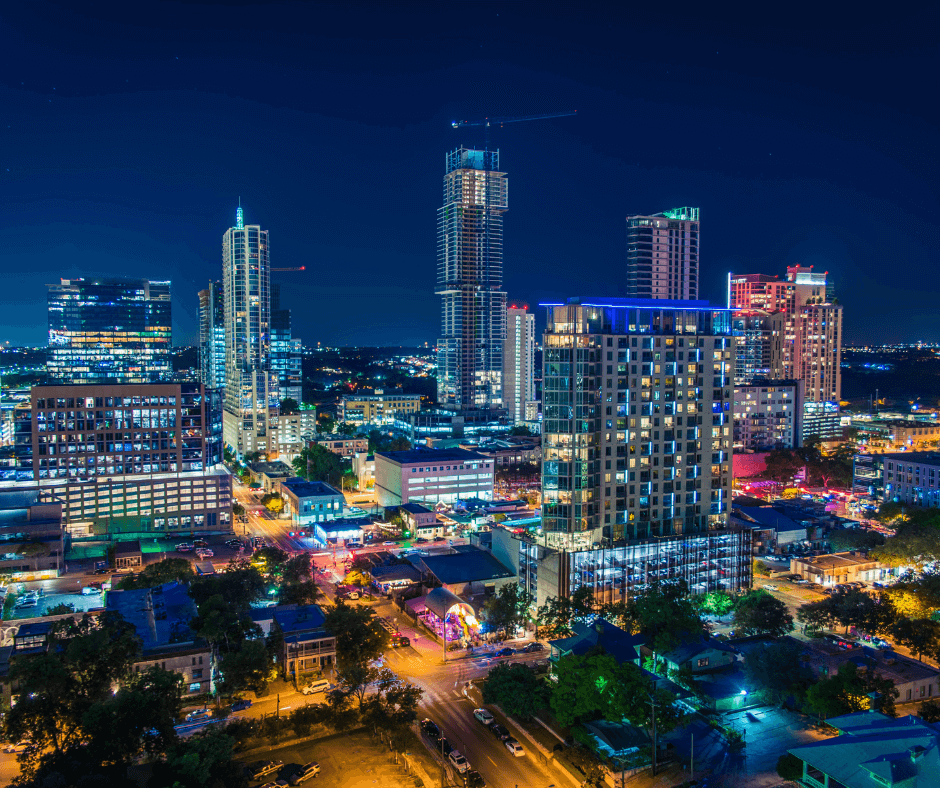 We are Optymizer, a leading online marketing agency based in Austin, TX. Our core value is being strategic, and we specialize in providing top-notch SEO services to businesses in this dynamic city.
At Optymizer, we understand the importance of a well-planned SEO strategy to elevate your online presence and drive organic traffic to your website. With our homegrown dream team of experts who live and breathe SEO, content, and social media, we guarantee that your business will thrive in the digital landscape.
When you choose Optymizer, you can rest assured that there will be no outsourcing or compromises. We take pride in our in-house team's expertise and dedication, ensuring that every aspect of your SEO campaign is handled with utmost care and precision. From keyword research and on-page optimization to link building and content creation, we have the knowledge and skills to optimize your website for search engines effectively.
With our strategic approach, we analyze your competitors, target the right keywords, and create compelling content that resonates with your audience. Our goal is to not only increase your search engine rankings but also to generate high-quality leads and boost your online visibility.
Join hands with Optymizer, the trusted SEO agency in Austin, TX, and experience the power of strategic optimization that delivers long-lasting results. Let us take your business to new heights in the digital world.
Increase Website Visibility
At our SEO agency, we are dedicated to increasing your website visibility like never before. With our expert team, we employ cutting-edge strategies that will skyrocket your online presence and attract a flood of organic traffic. No longer will your website be hidden in the depths of search engine results, as we optimize every aspect to ensure you dominate the rankings.
Our approach begins with a comprehensive analysis of your website's current performance. We delve into the intricacies of your content, meta tags, and backlink profile to identify any areas that may be hindering your visibility. Armed with this knowledge, we meticulously craft a customized plan to address these issues and set you on the path to success.
Once the groundwork is laid, we unleash our creative genius to create engaging and captivating content that will drive your website to the top of search engine results. We expertly weave relevant keywords into your website's copy, ensuring that search engine algorithms recognize and prioritize your content. Additionally, our team employs advanced link-building techniques to establish your website as an authority in your industry, boosting your visibility even further.
Don't let your website languish in obscurity any longer. Partner with our SEO agency and witness the transformation as your website visibility skyrockets. Your target audience will be captivated by your online presence, and your competitors will be left in the dust. Let us take the reins and guide you towards the online success you deserve.
Why is an SEO Agency Service Important?
In today's digital age, having a strong online presence is crucial for businesses to succeed. But how can you ensure that your website stands out amidst the sea of competitors? This is where an SEO agency comes in.
At Optymizer, we understand the importance of search engine optimization (SEO) in driving organic traffic to your website. Our team of experts knows the ins and outs of the ever-evolving SEO landscape, and we have been crushing it since 2005.
With our proven track record, we have become the go-to squad for local service hustlers like locksmiths and movers in Austin, TX. But why should you invest in an SEO agency?
Here's the thing: your potential customers are already searching for the services you offer. But if your website is buried on the second or third page of search engine results, chances are they won't find you. That's where our expertise comes into play.
By optimizing your website using smart SEO strategies, we can boost your search engine ranking and ensure that your business appears on the first page of search results. And let's be honest, how often do you scroll past the first page when you search for something online?
With our help, you can increase your online visibility, drive more targeted traffic to your website, and ultimately, grow your business. So why leave your success up to chance? Let Optymizer be your secret weapon in dominating the online market.
Why Optymizer, the SEO Agency Service, is Right for Your Needs
At Optymizer, we understand that simply achieving first-page rankings on search engines isn't enough anymore. That's why our unique sales proposition sets us apart from other SEO agencies. We don't just focus on chasing algorithms and keywords; we focus on capturing key moments that will truly make a difference for your brand.
1. Amplify Your Message: We act as your brand's megaphone, ensuring that your message resonates with your target audience wherever they hang out online. By strategically spreading your message across various platforms, we make sure that your authority and expertise are recognized and valued.
2. Become the Go-to Authority: We don't settle for making you just another player in the industry. Our goal is to make you the go-to authority in your field. By positioning your brand as the industry leader, we create a sense of trust and credibility that sets you apart from your competitors.
3. Capture Key Moments: It's not enough to simply attract visitors to your website; we aim to capture your audience when they are most ready to convert. By identifying and optimizing key moments in the customer journey, we ensure that your brand is present when it matters the most, increasing your chances of conversions and sales.
With Optymizer, you can trust that our team of experts will not only keep you ahead of the game but also leave your competitors in the rearview. Our focus on creating meaningful connections and capturing key moments sets us apart, making us the SEO agency that truly understands your needs.
Frequently Asked Questions About Our SEO Agency in Austin, TX
What can an SEO agency do for our business?
An SEO agency like ours can help improve your online visibility and increase organic traffic to your website. We use strategic techniques to optimize your website and content, ensuring that your business ranks higher in search engine results.
How long does it take to see results from SEO?
The timeline for seeing SEO results can vary depending on several factors, such as the competitiveness of your industry and the current state of your website. Generally, it takes a few months to start seeing significant improvements in your search rankings, but the long-term benefits make it worth the wait.
Are there any guarantees with SEO services?
While we can't guarantee specific rankings or instant success, we can assure you that our team will work tirelessly to improve your website's visibility and drive targeted traffic. Our goal is to provide you with the best possible results based on your business goals and industry standards.
How much does SEO agency services cost?
The cost of our SEO agency services can vary depending on the scope of your project and the specific goals you want to achieve. We offer customized packages tailored to your business needs, and we believe in transparency, so there are no hidden fees or surprises. Our pricing is competitive and reflects the value we provide.
Can we track the progress of our SEO campaign?
Absolutely! We provide regular reports and updates on the progress of your SEO campaign. These reports include information about keyword rankings, organic traffic, and other important metrics. We believe in keeping our clients informed and involved in the process, so you can see the tangible results of our efforts.