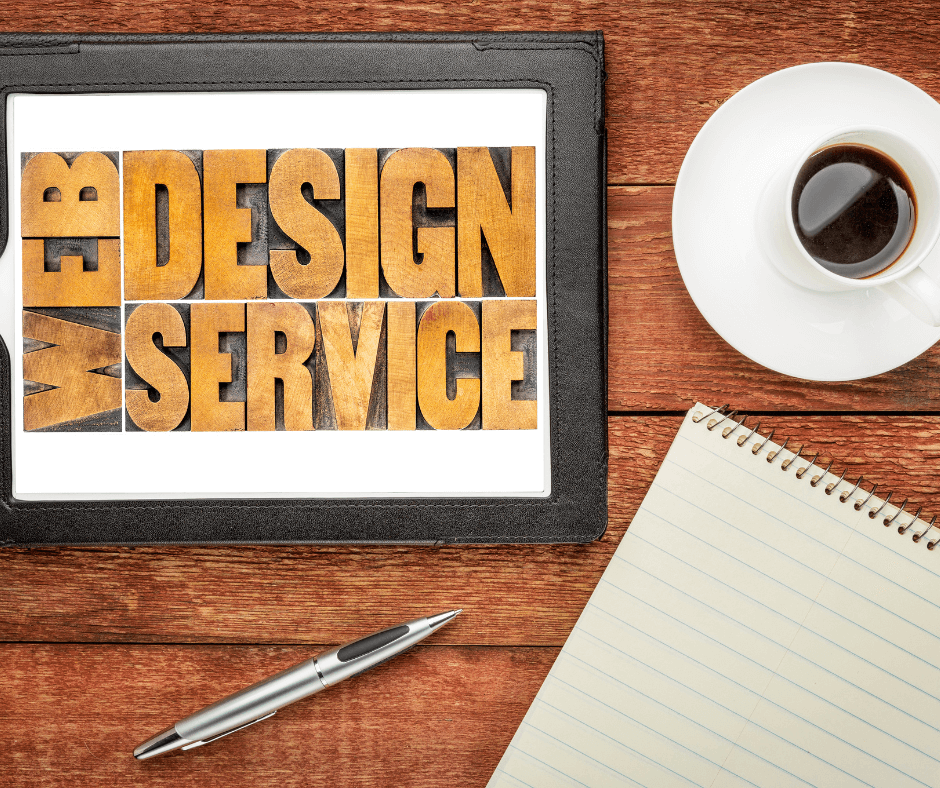 Looking for a top-notch web design company in Austin, TX? Look no further than Optymizer, the trusted online marketing agency that has been crushing it since 2005. Specializing in local SEO and geo-targeted advertising, we help local businesses dominate their market. With no hidden fees and no nonsense, we keep it 100. We understand that your business is unique, which is why we offer a personalized and innovative approach to web design. Our homegrown dream team of SEO experts, content creators, and social media gurus ensures that your website stands out from the competition. Choose Optymizer and get the results-driven and customer-focused web design services you deserve.
1. Expert local SEO services.
2. Dominate your market with geo-targeted advertising.
3. Transparent pricing, no hidden fees.
4. Customized marketing strategies for unique businesses.
5. Homegrown team of SEO, content, and social media experts.
"Let's take your local business to the next level with Optymizer. Crush your competition, dominate your market, and get the results you deserve. Join our homegrown dream team and experience the power of innovative, customer-focused online marketing. Don't settle for average. Choose Optymizer and let's grow your business together."
At Optymizer, we're a web design company that is dedicated to helping our customers create visually stunning and user-friendly websites. We understand that a strong online presence is crucial for businesses in today's digital age, and our team of innovative experts is here to provide you with cutting-edge designs that will captivate your audience. We take a results-driven approach, ensuring that your website not only looks great but also drives traffic and converts visitors into customers. Our customer-focused mentality means that we work closely with you throughout the design process, listening to your ideas and goals to create a website that truly reflects your brand. With Optymizer as your web design company, you can rest assured knowing that your online presence is in good hands.
At Optymizer, we believe that choosing us for your web design needs is the best decision you can make. We have been crushing it in the online marketing industry since 2005, and our expertise in local SEO and geo-targeted advertising sets us apart from the competition. When you choose Optymizer, you can expect a personalized approach tailored to your unique business. Our dedicated team of SEO, content, and social media experts are all in-house, ensuring that your website is designed with care and attention to detail. We pride ourselves on being innovative, results-driven, and customer-focused, and we guarantee that there are no hidden fees or compromises. We keep it 100%, delivering what you pay for and then some. So, why settle for a cookie-cutter web design company when you can choose Optymizer and dominate your market?
Innovative Web Design Company in Austin, TX – Hire Optymizer for Cutting-Edge Solutions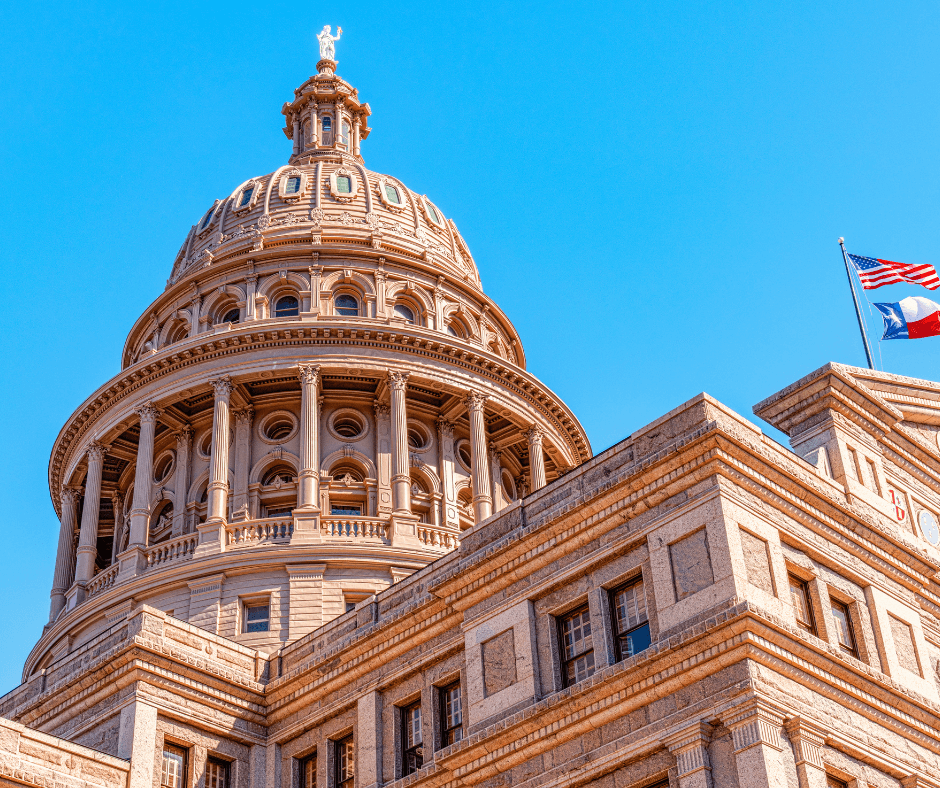 Austin, TX is a vibrant city known for its entrepreneurial spirit. Home to iconic businesses like Alamo Drafthouse and Tito's Handmade Vodka, it's a launchpad for greatness. As a local agency, we're passionate about elevating brands and turning Austin businesses into institutions. We're not just about clicks and conversions; we're your neighbors, ready to help you become the next big thing. Let's make your mark on this thriving community together.
We're not your average web design company. At Optymizer, we understand that your business deserves a unique online presence that sets you apart from the competition. That's why we take an innovative approach to web design, ensuring that your website not only looks great but also functions flawlessly.
With our team of talented designers and developers, we go beyond cookie-cutter templates and create custom solutions tailored to your specific needs. Whether you're a startup looking to make a splash or an established business in need of a website revamp, we've got you covered. We stay up-to-date with the latest trends and technologies, ensuring that your website is cutting-edge and future-proof.
When you choose Optymizer as your web design partner, you can expect nothing but the best. We take the time to understand your business, your target audience, and your goals, allowing us to create a website that not only meets but exceeds your expectations. From intuitive user interfaces to seamless navigation, we pay attention to every detail to deliver a truly exceptional online experience.
Don't settle for a generic web design that blends in with the crowd. Stand out from the competition with Optymizer's innovative web design solutions. Let us help you make a lasting impression and drive your online success.
Web Design Company: Creating Stunning Websites that Reflect Your Brand
At our web design company, we specialize in creating visually stunning websites that not only capture attention but also reflect the unique essence of your brand. Our team of talented designers and developers work closely with you to ensure that every aspect of your website, from its creation to its aesthetics and branding, exceeds your expectations.
1. Immerse yourself in our website creation process: When you choose our web design company, you'll embark on a journey where your vision becomes a reality. We start by conducting in-depth research to understand your target audience and competition. With this knowledge, we create wireframes and mockups that showcase the layout and structure of your website, ensuring optimal user experience.
2. Elevate your brand's aesthetics with our design expertise: We believe that aesthetics play a vital role in creating an impactful website. Our design team leverages their artistic flair to craft visually captivating elements that align with your brand's identity. From selecting the perfect color palette to choosing the most appropriate typography, we ensure that every visual detail reflects the essence of your brand and leaves a lasting impression on your visitors.
3. Establish a strong brand identity through effective branding strategies: A website is not just about aesthetics; it's also a powerful tool for establishing your brand identity. Our web design company seamlessly integrates branding elements throughout your website, ensuring consistency and recognition. From incorporating your logo and tagline to creating engaging content that resonates with your target audience, we leave no stone unturned in shaping a website that truly represents your brand.
With our web design company, you can trust that your website will be a masterpiece that captures attention, reflects your brand, and leaves a lasting impression on your visitors. Let us bring your vision to life through our expertise in website creation, aesthetics, and branding.
Why is a Web Design Company Important?
A web design company plays a crucial role in today's online landscape. With the ever-increasing competition, businesses need a visually appealing and user-friendly website to stand out from the crowd and attract their target audience. At Optymizer, our team of skilled designers understands the significance of a well-designed website and its impact on a business's online success.
Having a professional web design company by your side is essential for several reasons. Firstly, it allows you to make a strong first impression. Your website is often the first interaction potential customers have with your business, and a poorly designed site can instantly turn them away. With Optymizer's expertise, we ensure that your website not only looks visually stunning but also reflects your brand's personality and values, leaving a lasting positive impression on visitors.
Secondly, a web design company helps improve user experience. A website that is easy to navigate, loads quickly, and provides relevant and engaging content keeps visitors on your site for longer. Our team at Optymizer focuses on creating intuitive and user-friendly interfaces, ensuring that visitors can easily find the information they need and take the desired actions, such as making a purchase or contacting your business.
In today's digital age, a well-designed website is no longer a luxury but a necessity for businesses to thrive online. With Optymizer's expertise in web design, we can help you create a visually appealing and user-friendly website that captivates your audience and drives business growth.
Why Optymizer, the Web Design Company, is Right for Your Needs
At Optymizer, we understand that web design is not just about creating a visually appealing website. It's about crafting a digital masterpiece that leaves a lasting impression on your audience. We go beyond simply designing websites; we are your brand's digital architects, creating online experiences that turn visitors into loyal fans.
When you choose Optymizer, you can forget about generic templates. Our designs are unique and tailored specifically to your brand, making it unforgettable in the minds of your audience. But it's not just about looks; our designs are strategically crafted to convert visitors into customers. Your website becomes a 24/7 sales machine, generating leads and driving growth for your business.
What sets us apart from other web design companies is our commitment to the future. We don't believe in one-and-done solutions. Our designs are built to adapt and grow with your business, ensuring that you stay ahead in a fast-paced digital world. With Optymizer, you can be confident that your website will remain relevant and effective, no matter how much your business evolves.
So, if you're looking for a web design company that goes beyond the ordinary, Optymizer is the perfect choice. Let us be your digital architects, creating a digital masterpiece that not only looks great but also delivers results. Experience the Optymizer difference and take your online presence to new heights.
Frequently Asked Questions About Our Web Design Services in Austin, TX
Can you handle the entire web design process for our business?
Absolutely! We'll take care of everything from designing the layout to coding and launching your website.
How long does it typically take to complete a website design project?
The timeline for each project can vary depending on its complexity and the specific requirements. However, we work efficiently to deliver high-quality websites within a reasonable timeframe.
Will our website be mobile-friendly and responsive?
Yes, we prioritize mobile responsiveness in our web design process. Your website will look great and function seamlessly across all devices, including smartphones and tablets.
Can you help optimize our website for search engines?
Absolutely! Our web design approach includes implementing best practices for search engine optimization (SEO). We'll ensure that your website is optimized to rank higher in search engine results and attract organic traffic.
Can we easily update and manage our website after it is launched?
Yes, we believe in providing our clients with full control over their websites. We'll build your site on a user-friendly content management system (CMS) that allows you to make updates and manage your content easily.