Leading SEO Agency Tailored for Nashville Businesses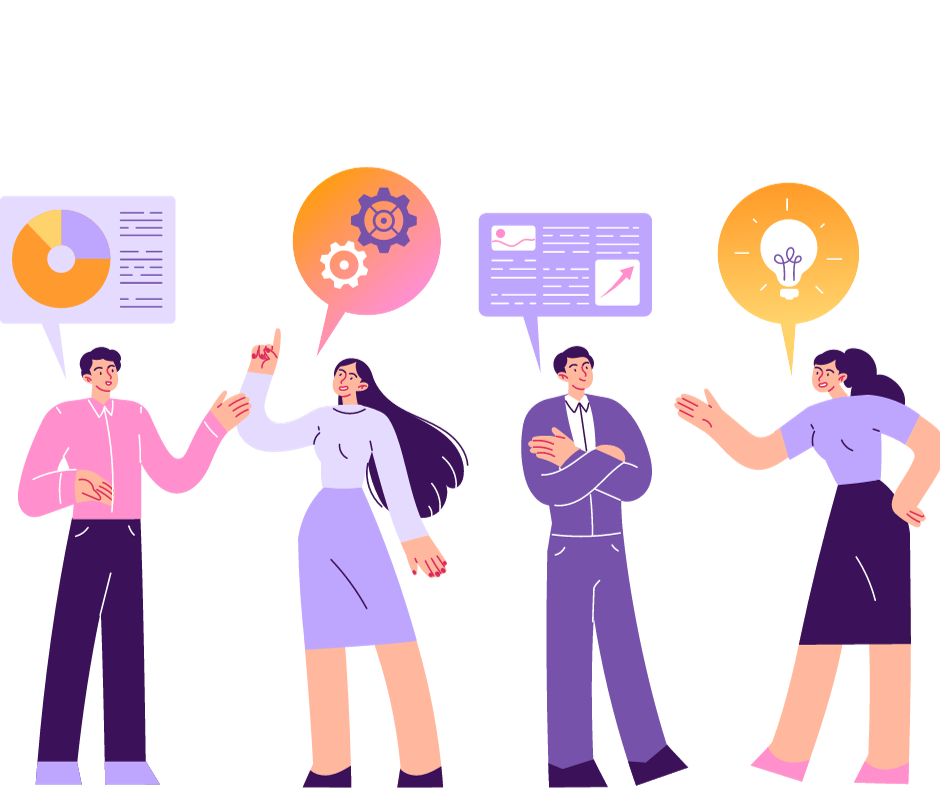 Optymizer is a leading SEO agency in Nashville, TN, offering specialized services to local businesses since 2005. With a dedicated team of SEO experts, content creators, and social media strategists, we are committed to helping our clients dominate their market and achieve outstanding results.
At Optymizer, we understand that every business is unique, and therefore, we tailor our marketing strategies to meet the specific needs and goals of each client. Our innovative approach combines cutting-edge techniques with in-depth market research and analysis to ensure maximum visibility and organic traffic for your website.
As a results-driven agency, we prioritize the success of our clients above all else. We believe in providing transparent and honest services, with no hidden fees or unnecessary complications. With Optymizer, you can be confident that you will receive exceptional value for your investment.
Our strategic approach to SEO encompasses both on-page and off-page optimization, as well as geo-targeted advertising. We utilize the latest industry tools and techniques to enhance your website's visibility in search engine rankings and drive targeted traffic to your business.
Choose Optymizer as your trusted SEO agency and unlock the full potential of your online presence. Experience the difference of working with a homegrown dream team that is passionate about SEO, content, and social media. No outsourcing, no compromises – just outstanding results.
1. Expert local SEO strategies
2. Dominate your market
3. Transparent pricing, no hidden fees
4. Customized marketing strategies
5. In-house team of SEO experts
"Let us amplify your online presence and conquer your local market with our cutting-edge SEO expertise. Join us today and watch your business soar to new heights!"
At Optymizer, we're experts in SEO and we're here to help you take your online presence to the next level. Our innovative strategies and strategic approach allow us to drive results for our clients. With our SEO agency services, we can optimize your website to improve its visibility on search engines, increase organic traffic, and ultimately boost your online rankings. Whether you're a small business looking to establish a strong online presence or a larger company aiming to stay competitive in the digital landscape, we have the expertise and knowledge to help you achieve your SEO goals. Let us be your trusted partner in navigating the complex world of search engine optimization.
At Optymizer, we are the best choice for your SEO needs. We have been crushing it since 2005, making us the go-to squad for local service hustlers like locksmiths and movers in Nashville, TN. Our specialized expertise in local SEO and geo-targeted advertising allows us to help local businesses dominate their market. We pride ourselves on being transparent and honest with our customers, so you can trust that there are no hidden fees or nonsense. With us, you get what you pay for, and then some. We understand that your business is unique and deserves a customized marketing strategy. That's why we have a homegrown dream team that lives and breathes SEO, content, and social media. We don't outsource or compromise on quality. Choose Optymizer and experience innovative, results-driven, and strategic SEO services that will take your business to the next level.
Hiring Optymizer's Innovative SEO Agency in Nashville, TN
Our team at Optymizer is here to revolutionize your online presence. As an innovative SEO agency, we have been crushing it since 2005, providing top-notch services to businesses in Nashville, TN. We understand the unique challenges faced by local service hustlers like locksmiths and movers, and we are here to help you dominate the digital landscape.
When you partner with Optymizer, you gain access to a squad of experts who are passionate about staying ahead of the curve. We pride ourselves on our ability to think outside the box and implement cutting-edge strategies that drive real results. Our team is constantly exploring new avenues and technologies to ensure your business stays at the forefront of the online marketing game.
With Optymizer by your side, you can say goodbye to traditional marketing approaches that no longer cut it in today's digital age. We will work closely with you to understand your unique business goals and tailor our strategies to meet your specific needs. Our innovative techniques will help you rise above the competition and reach your target audience effectively. Trust us to optimize your online presence and take your business to new heights.
Improve Website Visibility
At our SEO agency, we specialize in improving website visibility to help businesses reach their full potential online. With our expertise and cutting-edge strategies, we can skyrocket your website's visibility in search engine results, ensuring that your target audience finds you easily.
One of the key ways we enhance website visibility is through comprehensive keyword research. We delve deep into understanding your industry and identify the specific keywords and phrases that your potential customers are using to search for products or services like yours. By strategically incorporating these keywords into your website's content, meta tags, and headings, we ensure that search engines recognize your website as highly relevant and boost its visibility.
In addition to keyword optimization, we also employ powerful link-building techniques to improve your website's credibility and visibility. We create high-quality backlinks from reputable websites and directories that are relevant to your industry. These backlinks act as virtual pathways, guiding search engine bots to your website and indicating its authority and relevance. As a result, your website climbs higher in search rankings, making it more visible to potential customers who are actively searching for businesses like yours.
Furthermore, we optimize your website's overall performance and user experience to further enhance its visibility. We fine-tune page loading times, ensure mobile responsiveness, and create a seamless navigation structure. By providing a fast, user-friendly experience, search engines recognize your website as trustworthy and valuable, resulting in improved visibility and higher rankings.
With our SEO agency's expertise and attention to detail, we employ a range of strategies to improve your website's visibility. From targeted keyword optimization to powerful link-building techniques and optimizing overall performance, we help your website shine in search engine results, attracting more organic traffic and boosting your online presence.
Why is an SEO Agency Important?
We understand that you may be wondering why hiring an SEO agency is so crucial for your business. Let us enlighten you.
In today's digital age, having a strong online presence is essential for any business to thrive. With countless websites competing for attention, standing out from the crowd can be a daunting task. This is where an SEO agency like Optymizer comes into play. Our team of experts specializes in optimizing your website to ensure it ranks higher in search engine results. By utilizing proven strategies and staying up-to-date with the latest algorithms, we can drive organic traffic to your site and increase your online visibility.
But why is this so important? Well, studies have shown that the majority of users never click past the first page of search results. So even if you have a fantastic website, it won't bring in visitors if it's buried on page three or four. By investing in SEO, you are investing in the future success of your business. Higher rankings mean more exposure, more leads, and ultimately, more conversions. Don't let your competitors steal the spotlight – let us help you dominate the search results and take your business to new heights.
Why Optymizer SEO Agency is the Right Choice for Your Needs
At Optymizer SEO Agency, we understand the power of amplifying your brand's message across platforms, ensuring it resonates with your target audience wherever they may be. As your brand's megaphone, we make sure your voice is heard loud and clear, establishing you as the go-to authority in your industry.
When it comes to SEO, we go beyond simply aiming for first-page rankings. While others may settle for amateur results, we strive to make you the undeniable leader in your field. We don't just chase algorithms; we make them work for us, keeping you ahead of the competition at all times.
Imagine your brand as a race car, speeding past your competitors, leaving them in the rearview. We know that it's not just about keywords; it's about capturing key moments. We understand the importance of reaching your audience when they are most primed to convert.
Here's why you should choose Optymizer SEO Agency in Nashville, TN: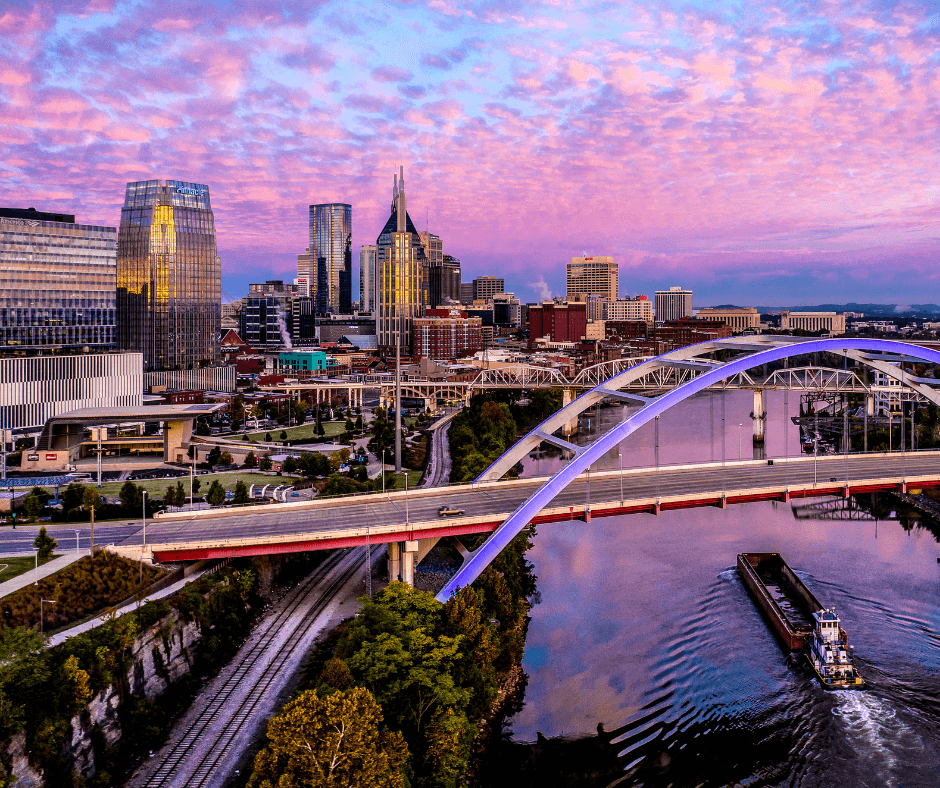 – We have a track record of delivering exceptional results, helping businesses like yours achieve unprecedented success.
– Our team of experts stays on top of the latest SEO trends and strategies, ensuring you always stay ahead of the game.
– We tailor our approach to your specific industry, understanding the unique challenges and opportunities you face.
– Our focus is not just on driving traffic, but on driving quality traffic that converts into loyal customers.
With Optymizer SEO Agency, you can trust that your brand's online presence is in capable hands. Let us be your partner in amplifying your message, establishing your authority, and driving lasting success.
Frequently Asked Questions About Our SEO Agency in Nashville, TN
What is an SEO agency and what do they do?
We're an SEO agency that specializes in helping businesses improve their online visibility. We use various strategies and techniques to optimize websites, improve search engine rankings, and drive more organic traffic to their sites.
How can an SEO agency benefit my business?
By working with an SEO agency like ours, you can expect to see improvements in your website's search engine rankings, which can lead to increased visibility and more organic traffic. This can ultimately result in higher conversions and more customers for your business.
How long does it take to see results with SEO?
The timeline for seeing results with SEO can vary depending on various factors, such as the competitiveness of your industry and the current state of your website. However, with our strategic approach and proven techniques, we aim to deliver noticeable improvements within a few months of starting our SEO services.
Will I have to make any changes to my website for SEO?
Yes, optimizing your website for search engines may require making certain changes to improve its structure, content, and overall user experience. Our team will work closely with you to identify areas that need improvement and provide recommendations for optimizing your site.
How much does SEO agency services cost?
At Optymizer, we believe in transparency and delivering value to our clients. Our pricing is tailored to the specific needs and goals of each business we work with. We offer competitive rates and are always upfront about our fees, ensuring there are no hidden costs or surprises along the way.
Nashville, TN, also known as the Music City, is a hub for local businesses. From the lively atmosphere of Broadway to the trendy district of The Gulch, this city is buzzing with opportunities. Delicious delights like Hattie B's Hot Chicken and Goo Goo Cluster are local favorites. If you're ready to make your business a sensation, Nashville is the perfect stage to showcase your talents. Get ready to hit all the right notes in this vibrant city.