Strategic Solutions for Search Engine Marketing in Nashville, TN | Tailored for Businesses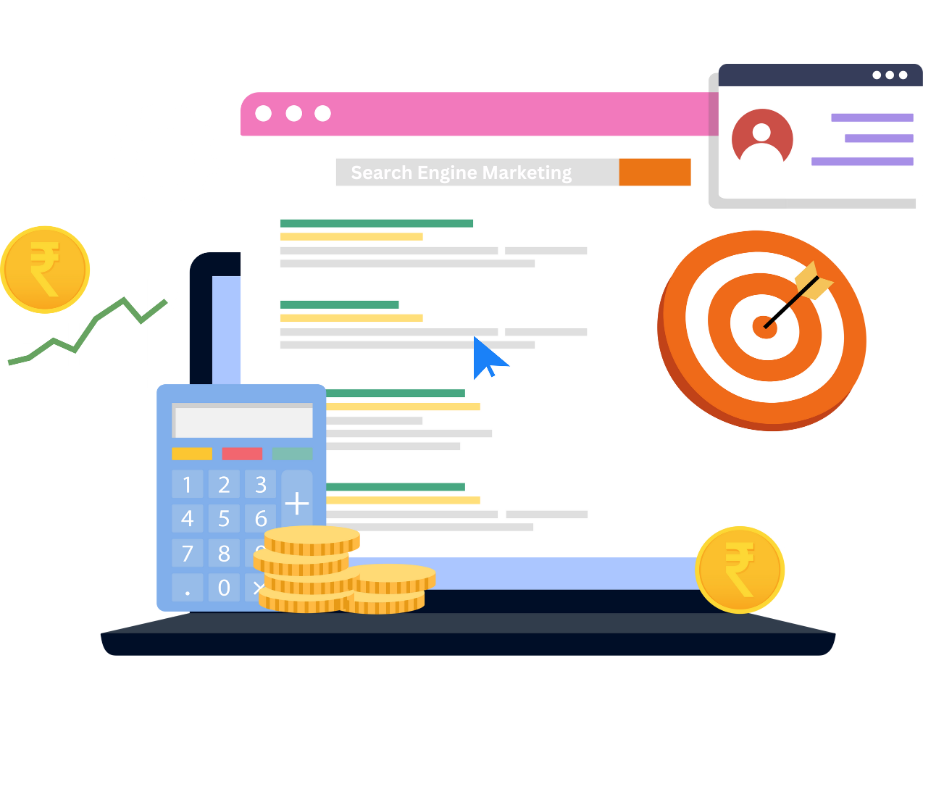 Looking to dominate your local market? Look no further than Optymizer, the leading online marketing agency that offers search engine marketing in Nashville, TN. With a track record of crushing it since 2005, we specialize in local SEO and geo-targeted advertising, helping local businesses like locksmiths and movers reach new heights. Our transparent approach means no hidden fees or nonsense – you get what you pay for, and then some.
At Optymizer, we understand that your business is unique, which is why we craft customized marketing strategies tailored to your specific needs. With our homegrown dream team of SEO, content, and social media experts, there's no outsourcing or compromises. Choose Optymizer for innovative, results-driven, and strategic search engine marketing solutions.
1. Dominate your local market.
2. No hidden fees, guaranteed results.
3. Customized strategies for unique businesses.
4. Expert team, no outsourcing.
5. Crush the competition with Optymizer.
"Let us take your online presence to the next level. Crush your competition and dominate your market with Optymizer's specialized local SEO and geo-targeted advertising services. No hidden fees, no nonsense. We're the go-to squad for local service hustlers like you. Join our homegrown dream team and experience the power of innovative, results-driven online marketing. Take action now and let's grow your business together!"
At Optymizer, we're here to help you with your search engine marketing needs. With our innovative approach, we'll work closely with you to develop a strategic plan that drives results. Whether you're looking to increase your website's visibility, attract more qualified leads, or improve your online conversions, we've got you covered. Our team of experts will optimize your website and create compelling ad campaigns to ensure that your business gets noticed by your target audience. We'll continuously monitor and adjust our strategies to maximize your ROI, so you can stay ahead of the competition. Let us take your search engine marketing efforts to the next level and help your business thrive online.
At Optymizer, we believe that our innovative and results-driven approach sets us apart from the competition when it comes to Search Engine Marketing. We understand the importance of having a strategic marketing plan that is tailored to your unique business needs. Unlike other agencies, we don't believe in cookie-cutter solutions. We take the time to understand your goals and objectives, and then create a customized strategy to help you dominate your market.
With our homegrown dream team of SEO experts, content creators, and social media gurus, you can trust that your marketing efforts are in good hands. We've been crushing it since 2005, and our track record speaks for itself. Plus, we keep it 100 with transparent pricing and no hidden fees. When you choose Optymizer, you can expect top-notch service and exceptional results.
Nashville, TN, known as the Music City, is a hub for local businesses. The vibrant atmosphere of Broadway and The Gulch offers opportunities for establishments like Hattie B's Hot Chicken and Goo Goo Cluster to thrive. With our help, your business can become the next big hit in Nashville. So, get ready to take the stage and make waves in this dynamic city.
Hire Optymizer for Results-Driven Search Engine Marketing in Nashville, TN
At Optymizer, we believe that results speak louder than words. That's why we are your go-to online marketing agency in Nashville, TN, when it comes to search engine marketing. Our team of experts is dedicated to driving your business to the top of search engine rankings, ensuring maximum visibility, and attracting targeted traffic to your website.
But here's the ironic twist – we don't just stop at getting you more traffic. We go the extra mile to make sure that every click counts. Our specialized focus on local SEO and geo-targeted advertising means that we don't just bring in random visitors, but rather, we bring in potential customers who are actively searching for businesses like yours in Nashville, TN.
With our results-driven approach, we don't settle for mediocre outcomes. We work tirelessly to analyze data, optimize campaigns, and fine-tune strategies to ensure that your business dominates the market. Our goal is to skyrocket your online presence, increase your conversions, and ultimately, boost your revenue.
So, if you're ready to take your search engine marketing to the next level, partner with 'Optymizer' in Nashville, TN. Let us help you stand out from the competition and achieve remarkable success in the digital landscape. Together, we'll make sure that your business reaches new heights and leaves a lasting impact on your target audience.
Increase Online Visibility
At our company, we specialize in Search Engine Marketing, which is a crucial component in increasing online visibility. With our expertise, we can help you skyrocket your online presence and ensure that your brand stands out from the competition.
When it comes to increasing online visibility, our first step is to conduct comprehensive keyword research. We delve deep into the minds of your target audience, identifying the exact words and phrases they use when searching for products or services like yours. By understanding these specific keywords, we can optimize your website's content and meta tags, ensuring that your business appears at the top of search engine results.
Moreover, we employ cutting-edge techniques to enhance your website's visibility in organic search results. Our team of experienced professionals utilizes industry-leading SEO strategies, such as creating high-quality backlinks and improving website load times. By implementing these tactics, we can make sure that your website not only ranks higher in search engine results but also provides an exceptional user experience.
In addition to organic search results, we also focus on improving your visibility through paid advertising. Through targeted pay-per-click campaigns, we can place your brand in front of potential customers at the precise moment they are searching for products or services similar to yours. By strategically placing ads on search engine results pages, we can maximize your online visibility and drive valuable traffic to your website.
With our search engine marketing expertise, we guarantee an increase in your online visibility. Our tailored approach and meticulous attention to detail allow us to create a comprehensive strategy that will propel your brand to new heights in the online world. Don't miss out on potential customers; let us help you dominate the search engine landscape and make your mark in the digital realm.
The Importance of Search Engine Marketing
Search Engine Marketing (SEM) is a crucial aspect of any successful online marketing strategy. But why is it so important? Let's dive in and discover the power of SEM.
SEM is like having a well-placed billboard along a busy highway. Imagine you're driving down the road, and you see a captivating billboard that instantly grabs your attention. It's strategically placed, visible to a large number of people, and effectively conveys its message. That's what SEM does for your business. It ensures that your website appears prominently in search engine results, capturing the attention of potential customers and driving targeted traffic to your site.
Here are three key reasons why investing in (SEM) Search Engine Marketing is essential for your business:
1. Increased Visibility: With SEM, your website can appear at the top of search engine results pages, making it more visible to potential customers. This increased visibility gives you a competitive edge and boosts brand awareness.
2. Targeted Traffic: SEM allows you to target specific keywords and demographics, ensuring that your ads are shown to the right audience at the right time. This targeted approach brings in high-quality traffic that is more likely to convert into customers.
3. Measurable Results: Unlike traditional marketing methods, SEM provides detailed analytics and data to measure the effectiveness of your campaigns. You can track the number of clicks, impressions, conversions, and more, allowing you to optimize your marketing efforts for maximum ROI.
Investing in SEM is like putting your business on the fast track to success. It helps you reach a wider audience, generate qualified leads, and achieve measurable results. So, if you're ready to take your online presence to the next level, consider harnessing the power of SEM for your business.
Why Our Search Engine Marketing in Nashville, TN is Right for Your Needs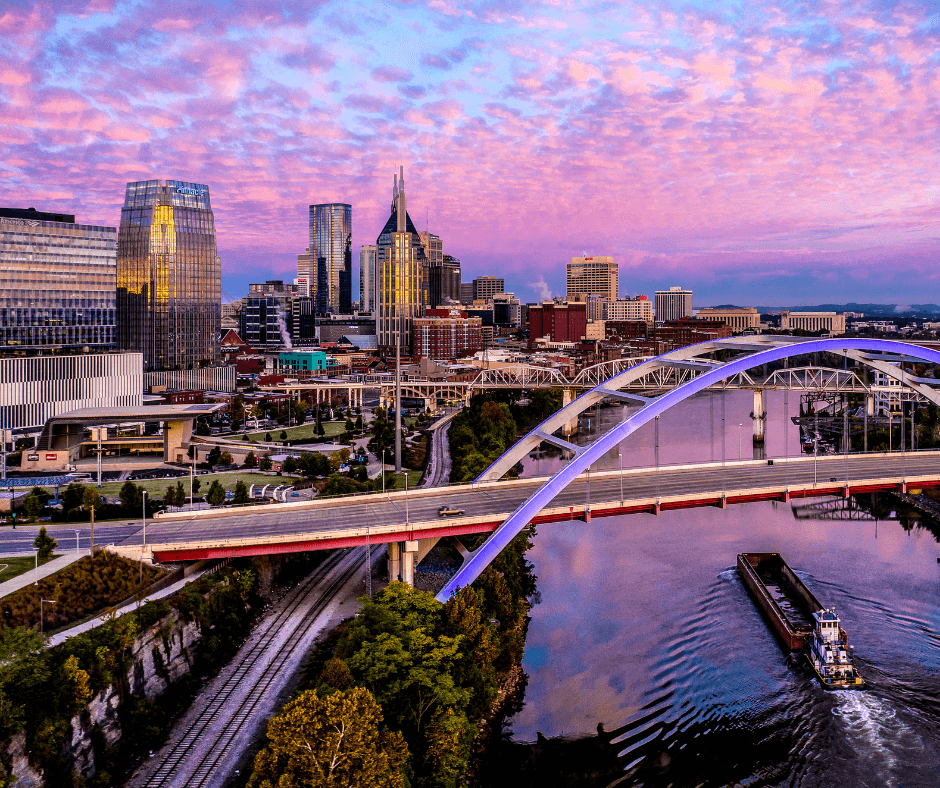 At Optymizer, we understand that in today's digital landscape, simply having a presence online is not enough. With the ever-increasing competition and noise, it's crucial to stand out and make every click count. That's why our unique sales proposition as a growth-hacking online marketing agency sets us apart.
With our expertise in search engine marketing, we go beyond being just ad buyers. We become your brand's growth hackers, turning search engines into your personal billboards. We understand that capturing attention at the right time and in the right place is essential for your success. Our campaigns are not just data-driven; they are pulse-driven, tuned to the heartbeat of your target market. We don't just focus on clicks; we deliver customers. We turn search queries into sales and browsers into buyers.
With search engine marketing, you can trust us to optimize your online presence, ensuring that you are visible to your target audience when they are actively searching for your products or services. We know how to navigate the digital noise and make sure your brand stands out from the competition. Our team of experts will work closely with you, understanding your specific needs and goals, to create tailored campaigns that drive real results. Let us be your partner in growth, helping you achieve success in the ever-changing digital landscape.
Frequently Asked Questions About Our Search Engine Marketing in Nashville, TN
What is search engine marketing (SEM) and how can it benefit my business?
SEM is a digital marketing strategy that involves promoting your business through paid advertisements on search engine results pages. It can benefit your business by increasing your online visibility, driving targeted traffic to your website, and ultimately boosting your sales and conversions.
How does search engine marketing differ from search engine optimization (SEO)?
While both SEM and SEO aim to improve your website's visibility on search engine results pages, they differ in their approach. SEM involves paying for ads to appear on search engine results pages, while SEO focuses on optimizing your website's content and structure to improve organic search rankings.
How do you determine the keywords and phrases to target in search engine marketing campaigns?
We conduct thorough keyword research to identify the most relevant and high-performing keywords for your business. This involves analyzing search volume, competition, and user intent to ensure that we target keywords that will attract your ideal customers.
How much does search engine marketing cost, and what is the return on investment (ROI) like?
The cost of search engine marketing can vary depending on factors such as your industry, competition, and campaign goals. We provide transparent pricing without any hidden fees, and our team works closely with you to optimize your campaigns and maximize your ROI.
Can search engine marketing help my local business reach a targeted audience?
Absolutely! One of the key advantages of search engine marketing is its ability to target specific geographic locations. With geo-targeted advertising, we can ensure that your ads are shown to potential customers in your local area, helping you reach your target audience effectively and increase your local market dominance.