Strategic Search Engine Optimization in Philadelphia, PA | Tailored for Your Businesses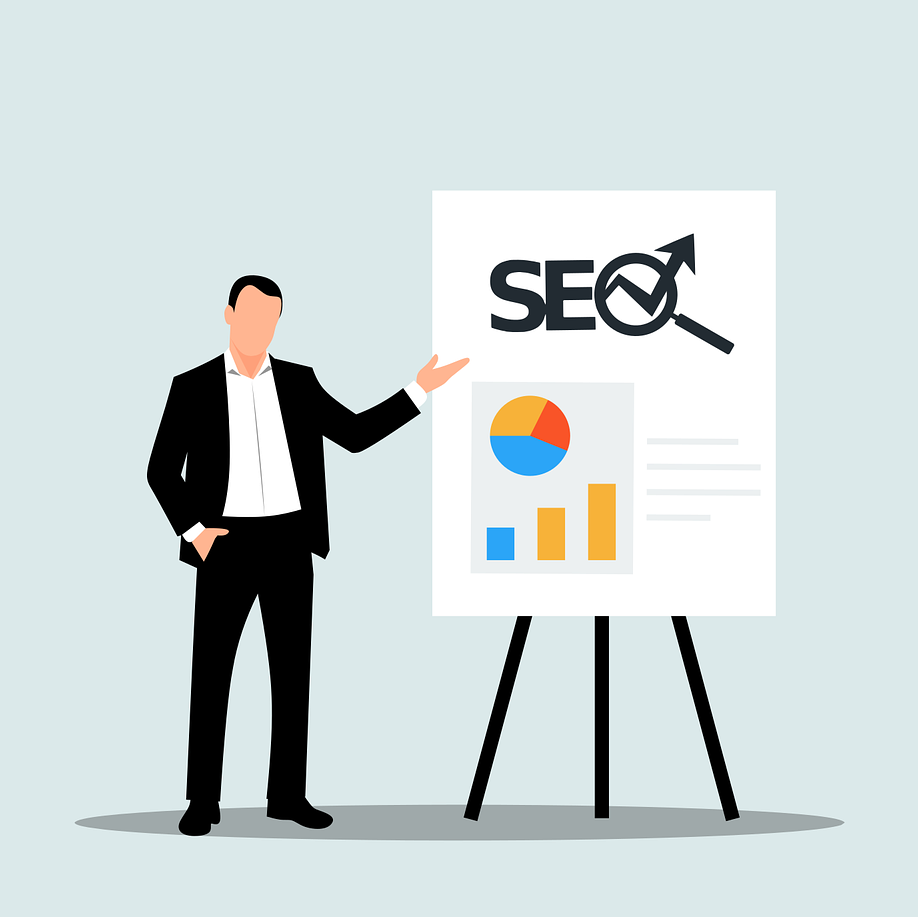 Optymizer, an online marketing agency based in Philadelphia, PA, has been crushing the competition since 2005. Specializing in local SEO and geo-targeted advertising, they are the go-to squad for local service hustlers like locksmiths and movers who want to dominate their market. Optymizer takes pride in offering transparent and honest services, with no hidden fees or nonsense. They understand that every business is unique and tailor their marketing strategies accordingly, with a homegrown team that is dedicated to SEO, content, and social media. With their innovative, results-driven, and strategic approach, Optymizer ensures that businesses get the most out of their Search Engine Optimization services.
1. Crushing local market domination.
2. Transparent pricing, exceptional results.
3. Tailored strategies for unique businesses.
4. Expert team, no outsourcing.
5. Innovative SEO solutions that work.
"Let us optimize your online presence and take your business to new heights with our innovative SEO strategies. Join the Optymizer squad today and dominate your local market like never before!"
At Optymizer, we're here to help you optimize your online presence with our expert Search Engine Optimization (SEO) services. We understand that in today's digital world, it's crucial for your business to rank high on search engine results pages. Our team of dedicated professionals works tirelessly to improve your website's visibility, ensuring that your target audience can easily find you.
With our innovative strategies and data-driven approach, we'll drive more organic traffic to your website, increasing your online visibility and ultimately boosting your business's success. Trust us to strategically optimize your website and deliver the results you deserve.
At Optymizer, we've been crushing it in the online marketing game since 2005, and we're the go-to squad for local service hustlers like locksmiths and movers in Philadelphia, PA. When it comes to Search Engine Optimization (SEO), we are the experts you need to dominate your market. We specialize in local SEO and geo-targeted advertising, ensuring that your business gets the visibility it deserves.
With us, there are no hidden fees or nonsense. We keep it 100 and deliver results that exceed your expectations. We understand that your business is unique, and that's why we don't believe in cookie-cutter strategies. Our homegrown dream team, which lives and breathes SEO, content, and social, is committed to providing you with innovative and strategic solutions. Choose Optymizer for SEO and experience the difference firsthand.
Hiring Optymizer – Your Innovative Solution for Search Engine Optimization in Philadelphia, PA
We are Optymizer, an online marketing agency specializing in local SEO and geo-targeted advertising. Based in Philadelphia, PA, we are dedicated to helping local businesses dominate their market. Our core value is innovation, and we are here to revolutionize your search engine optimization.
At Optymizer, we believe that staying ahead of the curve is essential in the ever-evolving world of online marketing. Here's why you should choose us:
1. Cutting-edge Strategies: We utilize the latest techniques and tools to ensure your business is always one step ahead of the competition. Our innovative approach to SEO will drive targeted traffic to your website, increasing your online visibility and boosting your bottom line.
2. Customized Solutions: We understand that every business is unique, and a one-size-fits-all approach simply won't cut it. Our team of experts will work closely with you to develop a customized SEO strategy that aligns with your specific goals and objectives.
3. Local Focus: As a local SEO specialist, we know the importance of targeting the right audience in your area. Our geo-targeted advertising strategies will help you connect with local customers, ensuring maximum impact and ROI.
4. Proven Results: Don't just take our word for it – our track record speaks for itself. We have helped numerous businesses in Philadelphia, PA achieve top rankings on search engine results pages, driving significant organic traffic and increasing their customer base.
With Optymizer by your side, you can trust that your search engine optimization needs will be handled with innovation and expertise. Let us take your online presence to new heights and help you dominate your market.
Increase Website Visibility
At our company, we understand the importance of increasing website visibility through effective search engine optimization (SEO). With our expertise and cutting-edge strategies, we can help your website rise above the competition and reach new heights in terms of online exposure.
When it comes to SEO, we adopt a holistic approach that covers all aspects of website optimization. First and foremost, we conduct in-depth keyword research to identify the most relevant and high-performing keywords for your industry. By targeting these specific keywords, we ensure that your website appears prominently in search engine results, attracting a steady stream of organic traffic.
Moreover, our team of skilled SEO professionals will optimize your website's meta tags, headings, and content to align with these targeted keywords. This meticulous process guarantees that search engines recognize the relevance and quality of your website, further improving its visibility. We also focus on enhancing the user experience, ensuring that your website loads quickly, is mobile-friendly, and provides valuable and engaging content that keeps visitors coming back for more.
Furthermore, we employ advanced link-building strategies to increase your website's authority and credibility in the eyes of search engines. By acquiring high-quality backlinks from reputable websites, we establish your website as a trustworthy source of information in your industry. This not only boosts your website's visibility but also helps to drive more qualified traffic to your site, resulting in higher conversion rates and ultimately, increased business success.
With our comprehensive SEO services, you can rest assured that your website's visibility will soar, putting you ahead of your competitors and attracting a larger audience of potential customers. Let us help you unlock the full potential of your website and achieve the online visibility you deserve.
The Importance of Search Engine Optimization
Search Engine Optimization (SEO) is crucial for businesses looking to establish a strong online presence. Without proper SEO techniques in place, it can be incredibly challenging for a website to rank high on search engine results pages (SERPs). At Optymizer, we understand the significance of SEO and its impact on a company's success.
1. Increased Visibility: Implementing effective SEO strategies can significantly boost the visibility of your website. With millions of websites competing for attention, it's essential to optimize your content to ensure that it appears at the top of relevant search results. By doing so, you increase the chances of attracting organic traffic and potential customers.
2. Enhanced User Experience: SEO goes beyond just ranking higher on search engines. It also focuses on improving the overall user experience of your website visitors. By optimizing your site's loading speed, ensuring mobile-friendliness, and creating user-friendly navigation, you provide a seamless browsing experience. This not only leads to higher conversion rates but also encourages users to stay longer on your site.
3. Credibility and Trust: When your website appears on the first page of search results, it automatically gains credibility and trust from users. People tend to trust search engines and assume that the top-ranking websites are the most relevant and reliable. By investing in SEO, you establish your brand as an authority in your industry and gain the trust of potential customers.
In today's digital landscape, SEO is no longer an option but a necessity. By employing the expertise of our dedicated team at Optymizer, we can help your business soar to new heights by implementing effective SEO strategies. Let us handle the complexities of SEO, so you can focus on what you do best – running your business.
Why is Search Engine Optimization right for your needs based on our Unique Sales Proposition?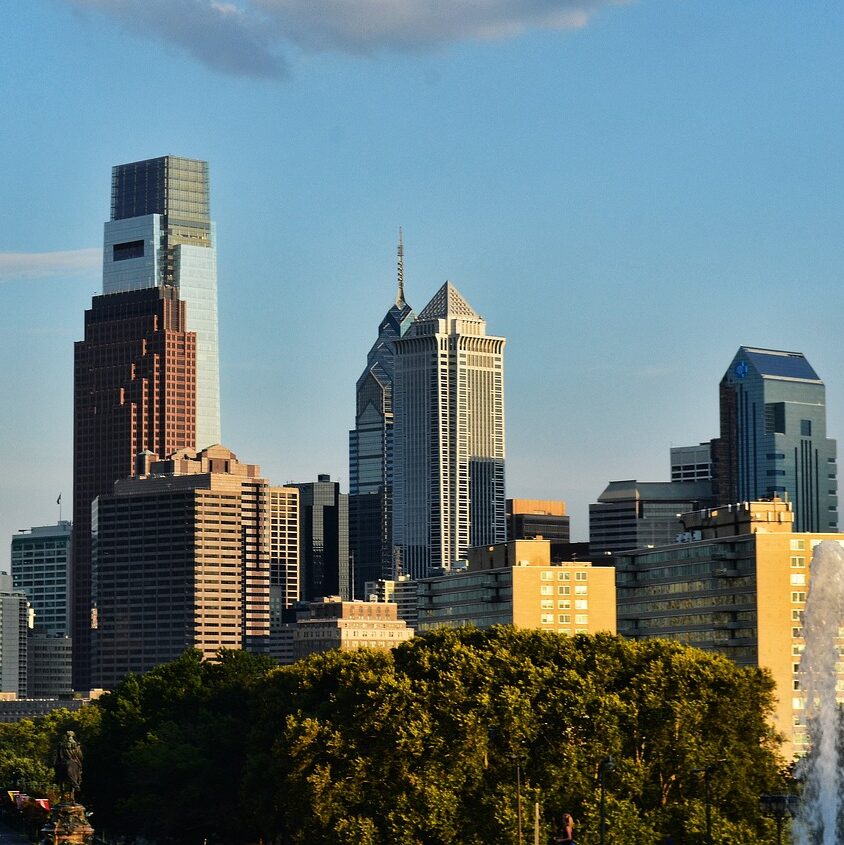 To put it simply, our Unique Sales Proposition guarantees that we will make Google your wingman. With our expertise in Search Engine Optimization (SEO), we ensure that your business is the first name on everyone's lips and search results. No need to worry about complicated SEO jargon; we focus on delivering tangible results that turn rankings into revenue, period.
We understand that you're looking for long-term success, not just quick fixes. That's why our SEO strategies are designed to stand the test of time, keeping your business on top, even when algorithms throw curveballs.
When it comes to online marketing, being at the top of search engine results is crucial. But what sets us apart is our commitment to delivering results that matter. We don't just focus on getting you to the top; we focus on keeping you there. Our team of experts knows how to navigate the ever-changing world of SEO, ensuring that your business remains visible and competitive.
With our SEO services, you can trust that your business will always be ahead of the game. We understand the importance of being found by your target audience, and our strategies are tailored to make that happen. By choosing us as your SEO partner, you're choosing a team that is dedicated to driving real, measurable results for your business. So why settle for anything less when you can have SEO that truly delivers?
Frequently Asked Questions About Our Search Engine Optimization in Philadelphia, PA
What is search engine optimization (SEO) and why is it important for my business?
SEO is the process of optimizing your website and online presence to improve its visibility on search engine results pages. It is crucial for your business because it helps you rank higher in search engine listings, driving more organic traffic to your website and increasing your chances of attracting potential customers.
How long does it take to see results with SEO?
The time it takes to see results with SEO can vary depending on various factors such as the competitiveness of your industry, the current state of your website, and the quality and consistency of your SEO efforts. Generally, it takes several months to start seeing significant improvements, but it's important to remember that SEO is an ongoing process that requires continuous optimization and maintenance.
Do I need to hire a professional SEO agency, or can I do it myself?
While it's possible to learn and implement basic SEO strategies yourself, hiring a professional SEO agency like Optymizer can provide you with expertise, experience, and the latest industry knowledge. Our team of SEO specialists can develop a tailored strategy for your business, saving you time and ensuring you achieve optimal results.
How much does SEO cost, and what is included in the price?
The cost of SEO services can vary depending on the specific needs and goals of your business. At Optymizer, we believe in transparency and providing value for our clients. Our pricing is customized based on your requirements and typically includes a combination of keyword research, website optimization, content creation, link building, and regular performance tracking and reporting.
Can SEO guarantee that my website will rank #1 on search engine results?
While SEO can significantly improve your website's visibility and rankings on search engines, it's important to note that no reputable SEO agency can guarantee a #1 ranking. Search engine algorithms are complex and constantly evolving, and rankings are influenced by various factors beyond our control. However, our team at Optymizer will work diligently to improve your rankings and increase your online visibility, ultimately driving more traffic and potential customers to your business.
Philadelphia, PA is a city where history and a vibrant local business scene coexist. From iconic landmarks like Independence Hall to trendy neighborhoods like Northern Liberties, the city offers a unique blend of old and new. Local businesses, such as Pat's King of Steaks and Yards Brewing Co., are an integral part of Philadelphia's identity. Join us in this historic city and let your business thrive alongside the legacy of Benjamin Franklin.