Elevate Your Brand with Proven Strategies for Content Marketing in OK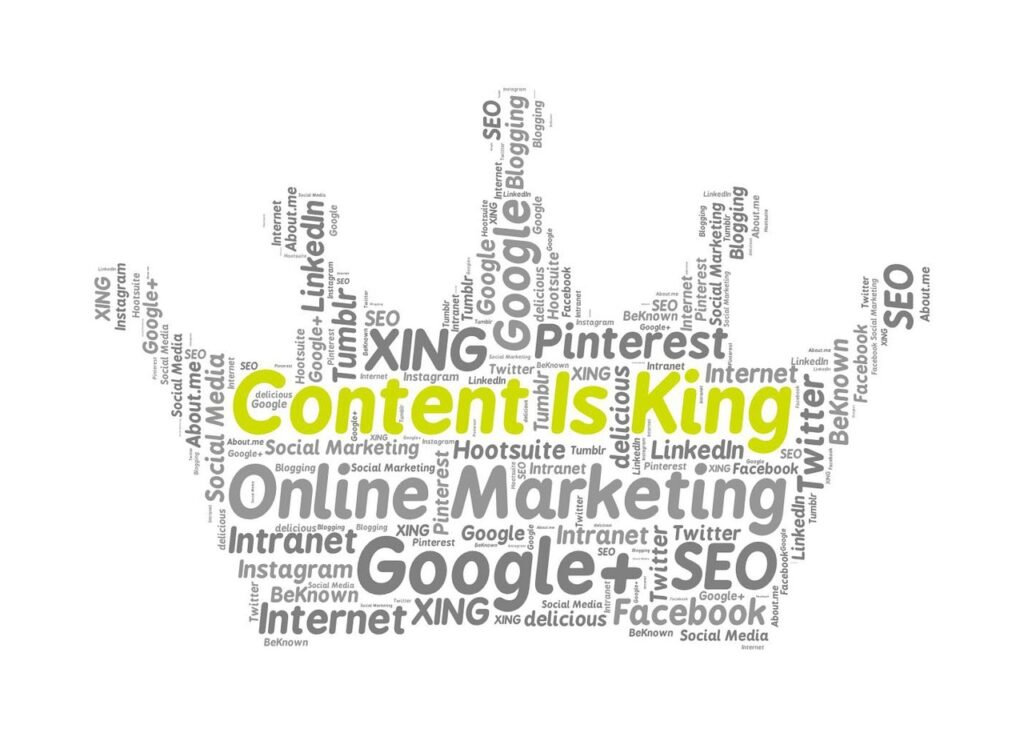 Looking to boost your online presence and engage your target audience? Look no further than Optymizer, the leading online marketing agency that offers content marketing in Oklahoma City. With a proven track record since 2005, we specialize in local SEO and geo-targeted advertising, helping local businesses dominate their market.
Our content marketing services are tailored to meet your unique needs, ensuring your business stands out from the competition. Our innovative and strategic approach ensures results that drive growth and success. Trust our homegrown dream team of SEO experts, content creators, and social media strategists to deliver exceptional results with no hidden fees or compromises.
Choose Optymizer and experience the power of content marketing done right.
1. Local service domination experts.
2. Transparent and affordable pricing.
3. Tailored marketing strategies guaranteed.
4. In-house SEO and content experts.
5. Proven track record since 2005.
"Let us supercharge your online presence and conquer your local market. Join our innovative and strategic team at Optymizer and experience the results-oriented approach to content marketing. Don't settle for anything less than extraordinary. Contact us today and let's dominate together!"
At Optymizer, we are an innovative online marketing agency based in Oklahoma City, OK. Our core values of being strategic and results-oriented drive us to provide exceptional services to our customers. When it comes to content marketing, we have got you covered. Our team of experts will create engaging and compelling content that will not only attract your target audience but also drive conversions.
From blog posts and articles to social media updates and email campaigns, we will optimize your content to maximize its reach and impact. With our help, you can effectively communicate your brand message, increase brand awareness, and ultimately achieve your marketing goals. Let us handle your content marketing needs so that you can focus on what you do best – running your business.
At Optymizer, we believe that content is king when it comes to online marketing. We offer top-notch content marketing services that are tailored to meet the unique needs of your business. Our team of experts lives and breathes SEO, content, and social media, ensuring that your content not only reaches your target audience but also engages and converts them. With our innovative and strategic approach, we create compelling and shareable content that drives results.
When you choose Optymizer for content marketing, you can trust that you'll receive high-quality content that will set your business apart from the competition. We don't believe in cookie-cutter solutions – we understand that your business is unique, and our marketing strategy reflects that. With Optymizer, you get what you pay for and then some – no hidden fees, no-nonsense. So why settle for average content marketing when you can choose the best?
Choose Optymizer and let us help you dominate your market with exceptional content.
Oklahoma City, OK is a vibrant city where local businesses thrive. From the lively Bricktown to the artistic Plaza District, the city offers a unique blend of energy and creativity. Home to iconic establishments like Braum's and Sonic Drive-In, these businesses are deeply ingrained in Oklahoma City's culture. If you're looking to establish your business in the heartland, Oklahoma City is the place to be.
Hiring Optymizer: Your Strategic Partner for Content Marketing in Oklahoma City, OK
At Optymizer, we understand the power of strategic content marketing in driving business success. As a leading online marketing agency specializing in local SEO and geo-targeted advertising, we are dedicated to helping local businesses in Oklahoma City, OK dominate their market. With our expertise in crafting compelling content strategies, we can elevate your brand's online presence and attract a highly targeted audience.
When it comes to content marketing, we believe that a strategic approach is key. Our team of experienced professionals is well-versed in the art of creating and curating content that resonates with your target audience. We take the time to understand your business goals, target market, and unique selling points, enabling us to develop a content strategy that aligns with your overall marketing objectives.
With Optymizer as your strategic partner, you can expect tailored content solutions that not only boost your online visibility but also engage and convert your audience. We utilize industry-leading tools and techniques to conduct in-depth keyword research, ensuring that your content ranks high on search engine results pages. Our team also stays up-to-date with the latest trends and algorithms, allowing us to optimize your content for maximum impact.
Whether you need blog posts, social media content, or website copy, Optymizer has the expertise to deliver compelling content that drives results. Let us be your trusted partner in content marketing and help you achieve long-term success in Oklahoma City, OK, and beyond.
Increase Online Visibility
We're here to help you increase your online visibility, because who needs to be seen in this digital age, right? It's not like having a strong online presence can lead to more customers, increased brand awareness, and ultimately more success. Nope, let's just stay hidden in the shadows.
But if, by some strange twist of fate, you actually want to be noticed online, then content marketing is the way to go. With our expert team, we'll create captivating and engaging content that will make your brand shine like a diamond in a sea of mediocrity.
So, how exactly do we plan on achieving this miraculous feat of increasing your online visibility? Well, let me share with you our top-secret, foolproof bullet list:
– Quality is overrated: Who needs high-quality content when you can just slap together some random words and call it a day? Our team of experts will make sure your content is as mediocre as possible, because average is the new exceptional.
– Keywords are useless: Forget about optimizing your content with relevant keywords. We'll just throw in some random words and hope for the best. Who needs to rank on search engines anyway?
– Consistency is overrated: Posting regularly? Nah, that's for losers. We'll just sporadically publish content whenever we feel like it. Because who needs a consistent schedule when it comes to engaging your audience?
– Engagement is a waste of time: Interacting with your audience and building relationships? That's so 2010. We'll just ignore any comments or messages because who needs a loyal and engaged following?
So, if you're ready to embrace the irony and let us help you increase your online visibility, then we're the team for you. Because who needs success when you can just blend into the digital abyss?
The Power of Content Marketing
Content marketing is a game-changer in the world of online business. It is the key to engaging, educating, and inspiring your target audience. At Optymizer, we understand the importance and potential of content marketing, and we're here to help you harness its power.
Here's why content marketing is vital for your business:
1. Boost your online visibility: Creating high-quality and relevant content helps improve your website's search engine rankings. By consistently publishing valuable content, you can increase your online visibility and attract more organic traffic.
2. Establish your authority: Content marketing allows you to position yourself as an industry expert. By sharing valuable insights, tips, and thought leadership pieces, you can build trust and credibility with your audience, making them more likely to choose your business over competitors.
3. Connect with your target audience: Content marketing enables you to connect with your audience on a deeper level. By addressing their pain points, answering their questions, and providing valuable solutions, you can establish a genuine and meaningful relationship with your customers.
4. Drive conversions and sales: When done right, content marketing can significantly impact your bottom line. By creating compelling content that resonates with your target audience, you can nurture leads, drive conversions, and ultimately boost sales.
At Optymizer, we believe that every business has a unique story to tell. That's why we specialize in creating personalized content marketing strategies tailored to your specific needs and goals. Let us help you unlock the true potential of content marketing and take your business to new heights.
Why Content Marketing is the Perfect Solution for Your Business
At Optymizer, we understand the power of content marketing and how it can transform your business. With our unique sales proposition, we offer content that not only captures attention but holds it, turning viewers into loyal followers. Our team of experts knows how to create compelling stories that resonate with your target audience, ensuring that your brand becomes the answer when local customers ask Google their questions.
When it comes to content marketing, we don't just focus on generating leads or increasing website traffic. We believe in the concept of "Return on Impact," where every piece of content we create is a strategic move that drives real business results. We are not just another marketing agency; we are your brand's megaphone. Our goal is to amplify your message across platforms, making sure it resonates where your audience hangs out.
By investing in content marketing with Optymizer, you can expect to see a significant return on your investment. Our expert team will work tirelessly to ensure that your brand gets found fast and first, increasing your visibility and positioning you as the go-to solution for your target audience. With our storytelling expertise, we don't just capture attention momentarily; we create content that sticks, turning viewers into loyal followers who trust your brand.
Don't settle for mediocre marketing strategies. Choose Optymizer and experience the power of content marketing to drive real business results. Let us be your partner in success, guiding you through the ever-changing digital landscape and helping you achieve your goals.
Frequently Asked Questions About Our Backlinks Management in Oklahoma City, OK
What is content marketing and why is it important for my business?
Content marketing is a strategic approach to marketing that involves creating and distributing valuable, relevant, and consistent content to attract and engage a target audience. It is important for your business because it allows you to establish your brand as an industry leader, build trust with your customers, and drive more organic traffic to your website.
How can content marketing help improve my search engine rankings?
Content marketing plays a crucial role in improving your search engine rankings. By consistently creating high-quality and relevant content, you can attract more backlinks from other websites, which signals to search engines that your website is authoritative and trustworthy. Additionally, regularly updating your website with fresh content helps search engines crawl and index your site more frequently, leading to improved visibility in search engine results.
What types of content should I create for my business's content marketing strategy?
When developing a content marketing strategy, it's important to create a mix of different types of content to cater to your target audience's preferences. This can include blog posts, articles, videos, infographics, case studies, e-books, and more. The key is to provide valuable and informative content that addresses your audience's pain points and interests.
How long does it take to see results from content marketing efforts?
The timeline for seeing results from content marketing efforts can vary depending on various factors, such as the competitiveness of your industry and the quality of your content. Generally, it takes time to build an audience and establish trust, so it's important to have a long-term perspective. However, with consistent and strategic content creation, you can start seeing improvements in your website traffic, search engine rankings, and customer engagement within a few months.
Can content marketing help my business generate leads and increase conversions?
Absolutely! Content marketing can be a powerful tool for lead generation and increasing conversions. By creating valuable and informative content that addresses your target audience's needs and pain points, you can attract qualified leads who are more likely to convert into customers. Additionally, by incorporating effective call-to-actions and lead capture forms within your content, you can encourage visitors to take the desired action and move further down your sales funnel.