Maximize ROI with Our New York PPC Services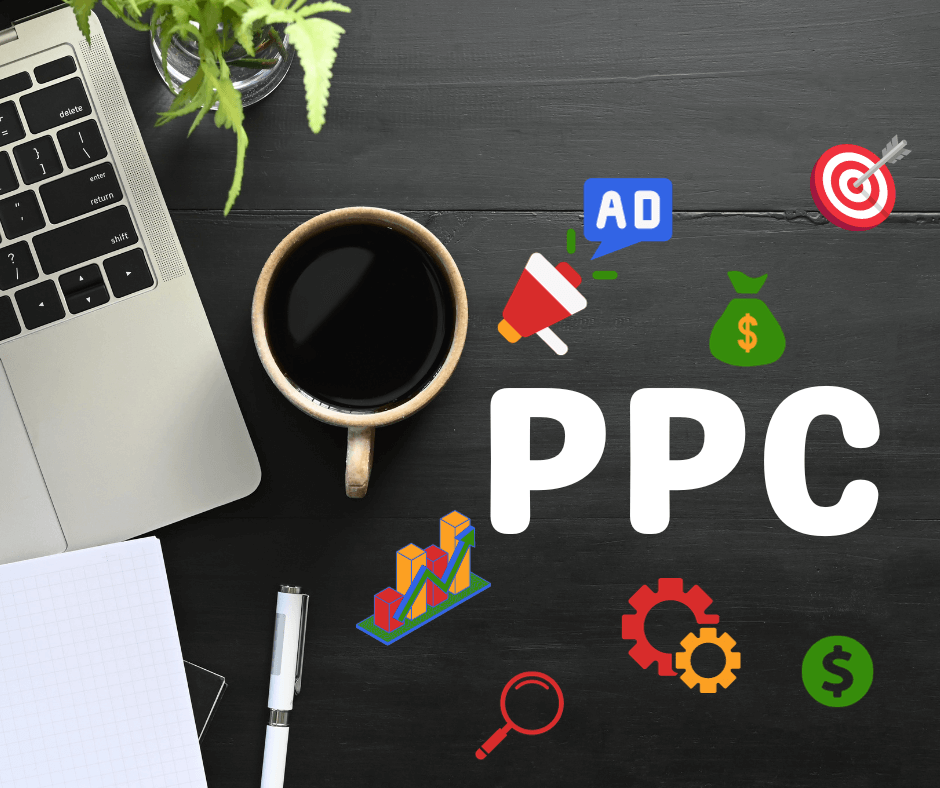 Looking for a results-driven PPC (Pay-Per-Click) agency in New York, NY? Look no further than Optymizer, the go-to squad for local service hustlers like locksmiths and movers. Since 2005, we have been crushing it in the online marketing industry, specializing in local SEO and geo-targeted advertising. With our transparent approach, there are no hidden fees or nonsense.
We believe in providing you with exactly what you pay for, and then some. At Optymizer, we understand that your business is unique, and we tailor our marketing strategies to suit your specific needs. Our homegrown dream team of SEO, content, and social media experts is dedicated to delivering innovative solutions that help your business dominate the market.
Choose Optymizer for all your PPC needs and experience the power of a truly personalized and results-oriented approach.
1. Unleash your business's online potential.
2. Dominate your local market.
3. No hidden fees, guaranteed results.
4. Customized strategies for unique businesses.
5. Expert team dedicated to your success.
"Let us optimize your online presence and crush your local competition. Contact us today and dominate your market with our innovative and results-driven PPC services. Don't settle for cookie-cutter strategies, trust our homegrown dream team to deliver transparent and exceptional results. Get ahead of the game with Optymizer!"
At Optymizer, we're here to help you navigate the complex world of online marketing with our PPC (Pay-Per-Click) agency services. With our innovative strategies and expertise, we can drive targeted traffic to your website and increase your online visibility. Our results-driven approach ensures that every dollar you invest in PPC advertising is maximized for optimal returns.
We believe in transparency and provide detailed reports to show you exactly how your PPC campaigns are performing. Let us take the guesswork out of online advertising and help you achieve your business goals.
At Optymizer, we believe that our clients should choose us as their PPC Agency because we have been crushing it in the online marketing game since 2005. Our team of experts lives and breathes PPC, and we have a track record of delivering outstanding results for our clients. We understand that every business is unique, and that's why we tailor our PPC strategies to meet the specific needs and goals of each client.
With us, there are no hidden fees or nonsense. We keep it transparent and ensure that you get what you pay for, and then some. So if you're looking for a results-driven and innovative PPC Agency that will help you dominate your market, look no further than Optymizer.
New York, NY is a city of ambition and dreams, with iconic skyscrapers and Broadway shows. From Times Square to Brooklyn, local businesses like Shake Shack and The Strand are part of the city's essence. We're here to take your business to new heights, capturing the heart of every New Yorker. Ready to thrive in a city that never sleeps? Let us help you make it to New York!
Innovative PPC Agency in New York, NY – Hire Optymizer for Cutting-Edge Results
We understand that in today's competitive digital landscape, simply running generic pay-per-click (PPC) campaigns won't cut it. Your business deserves a unique and innovative marketing strategy that sets you apart from the crowd. That's where Optymizer comes in.
At Optymizer, we're not about that cookie-cutter life. We believe that your business is as unique as your fingerprint, and your marketing strategy should reflect that. Our team of experts in New York, NY is dedicated to creating tailored PPC campaigns that resonate with your target audience and drive real results.
Now, you might be thinking, "But there are already so many PPC agencies out there. Why should I choose Optymizer?" Well, we hear you, and we're here to address that concern. Unlike other agencies that rely on outdated strategies and generic approaches, we pride ourselves on being at the forefront of innovation in the digital marketing industry.
Our team is constantly researching and testing new techniques and technologies to ensure that our clients stay ahead of the curve. We don't settle for mediocrity, and neither should you. With Optymizer, you can rest assured that your PPC campaigns will be cutting-edge, data-driven, and tailored specifically to your business needs.
So, if you're ready to take your PPC game to the next level and leave your competitors in the dust, it's time to hire Optymizer. Let us show you how innovation can make all the difference in growing your business online.
Increase Website Traffic
At our PPC Agency, we are experts in increasing website traffic and driving targeted visitors to your site. With our proven strategies and techniques, we can boost your online visibility and attract a steady stream of potential customers.
One way we achieve this is by conducting thorough keyword research to identify the most relevant and high-converting keywords for your business. By targeting these keywords in our PPC campaigns, we ensure that your ads are shown to the right audience, maximizing the chances of attracting quality traffic to your website.
In addition to keyword targeting, we also create compelling ad copy that grabs the attention of users and entices them to click. Our experienced team knows how to craft persuasive ads that highlight the unique selling points of your products or services, making sure that your ads stand out from the competition.
Furthermore, we constantly monitor and optimize your PPC campaigns to ensure maximum effectiveness. We analyze performance metrics such as click-through rates, conversion rates, and cost per click to identify areas for improvement. By fine-tuning your campaigns based on these insights, we are able to drive even more targeted traffic to your website, ultimately leading to increased conversions and revenue.
With our PPC Agency's expertise in increasing website traffic, you can trust us to deliver results and help your business thrive in the competitive online landscape.
Why is a PPC (Pay-Per-Click) Agency Important?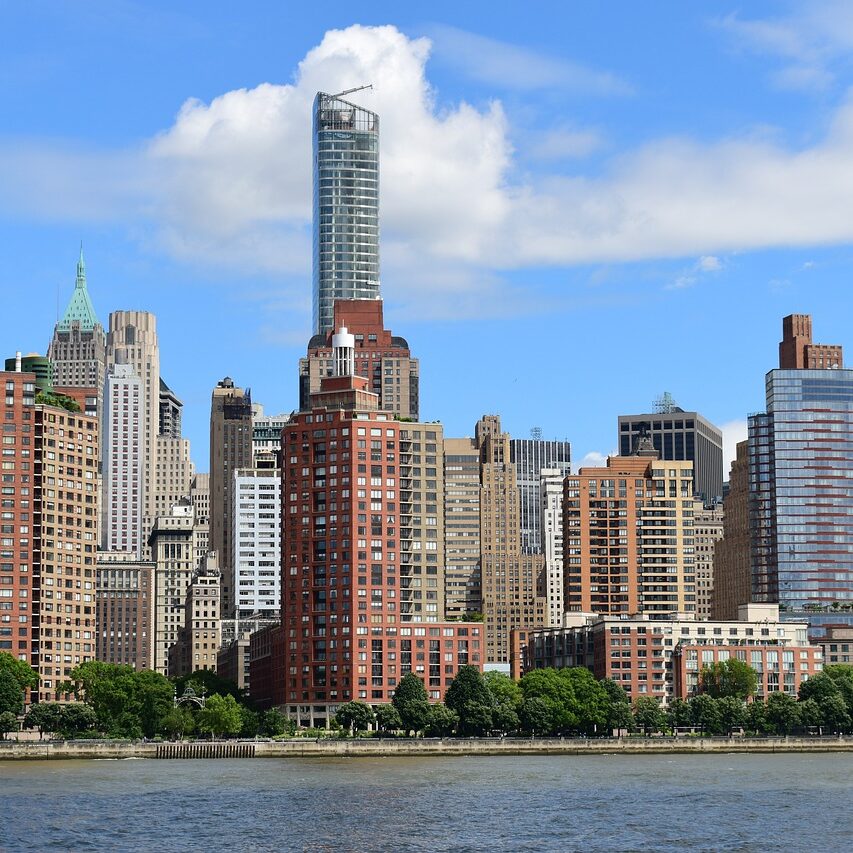 Running a successful online business these days is not an easy task. With fierce competition and an ever-evolving digital landscape, it's crucial to make sure your brand stands out from the crowd. That's where a PPC (Pay-Per-Click) agency comes into play.
Imagine you're planning a road trip across the United States. You have your destination in mind, but you need a reliable and efficient GPS system to guide you along the way. A PPC agency serves as that GPS for your online business, helping you navigate through the vast digital landscape and reach your desired destination – increased website traffic, higher conversion rates, and ultimately, more revenue.
At Optymizer, we understand that every business is unique and requires a tailored approach. Our team of experts is dedicated to creating and implementing PPC campaigns that align with your specific goals and budget. We leverage data-driven insights to optimize your online presence, ensuring that every click and dollar invested is maximized for optimal results.
One of our clients, a small e-commerce startup, was struggling to gain visibility in a saturated market. They had a remarkable product but were barely making a dent in their online sales. We conducted thorough market research and identified their target audience's preferences and behaviors. Armed with this knowledge, we crafted a compelling PPC campaign that precisely targeted potential customers who were actively searching for similar products. The results were astounding – their website traffic and sales skyrocketed within a few weeks.
Don't get lost in the vast digital wilderness. Partnering with a PPC agency like Optymizer ensures that you have a dedicated team of experts who will guide you every step of the way, helping you reach your online business goals efficiently and effectively. Let us be the GPS that takes your brand to new heights.
Why is a PPC (Pay-Per-Click) Agency right for your needs?
At Optymizer, we understand the importance of getting results that truly matter to your business. That's why our unique sales proposition focuses on making every click count. With our laser-focused campaigns, we don't just bring in traffic, we bring in customers.
By leveraging our data-driven strategies, we ensure that your budget is optimized to maximize return on investment. Our team of experts will turn your ad spend into revenue streams, giving your budget the swagger it deserves. We're not just pushing buttons; we're pushing boundaries and transforming your brand's legacy.
But our commitment to your success doesn't end there. We're in the trenches with you, providing real-time analytics and transparent reporting so you can see the impact of our efforts firsthand. We believe in building a partnership that grows as you do, constantly adapting and refining our strategies to ensure that you stay ahead of the competition.
So why settle for just any marketing agency when you can partner with a PPC agency that is dedicated to delivering tangible results? Let us help you take your brand to new heights and make every click a stepping stone to your success.
Frequently Asked Questions About Our PPC (Pay-Per-Click) agency in New York, NY
What is a PPC agency and how can it benefit my business?
We're a PPC agency that specializes in Pay-Per-Click advertising. With our expertise, we can help drive targeted traffic to your website through paid online advertisements. This can increase your online visibility, generate leads, and ultimately boost your sales.
How does PPC advertising work and how much does it cost?
Pay-Per-Click advertising works by placing ads on search engine results pages or other websites, and you only pay when someone clicks on your ad. The cost can vary depending on factors such as your industry, keywords, and competition. We'll work closely with you to determine a budget that aligns with your goals and maximizes your return on investment.
How can a PPC agency help me reach my target audience effectively?
As a PPC agency, we have the expertise to research and analyze your target audience, allowing us to create highly targeted ad campaigns. We'll identify the most relevant keywords and demographics to ensure your ads are shown to the right people at the right time. This targeted approach increases the likelihood of conversions and maximizes your advertising budget.
Can you help me optimize my PPC campaigns for better results?
Absolutely! We pride ourselves on being results-driven. Our team will continuously monitor and analyze your PPC campaigns, making data-driven adjustments to optimize their performance. We'll tweak keywords, ad copy, and landing pages to ensure you're getting the best possible results from your advertising efforts.
How transparent is your PPC agency in terms of reporting and communication?
Transparency is one of our core values. We believe in keeping our clients informed every step of the way. We provide regular reports that detail the performance of your PPC campaigns, including key metrics such as impressions, clicks, conversions, and cost per acquisition. Additionally, we're always available to answer any questions or provide updates on your campaign's progress.