Elevate Your Online Presence with Optymizer's Social Media Management Services in Charlotte, NC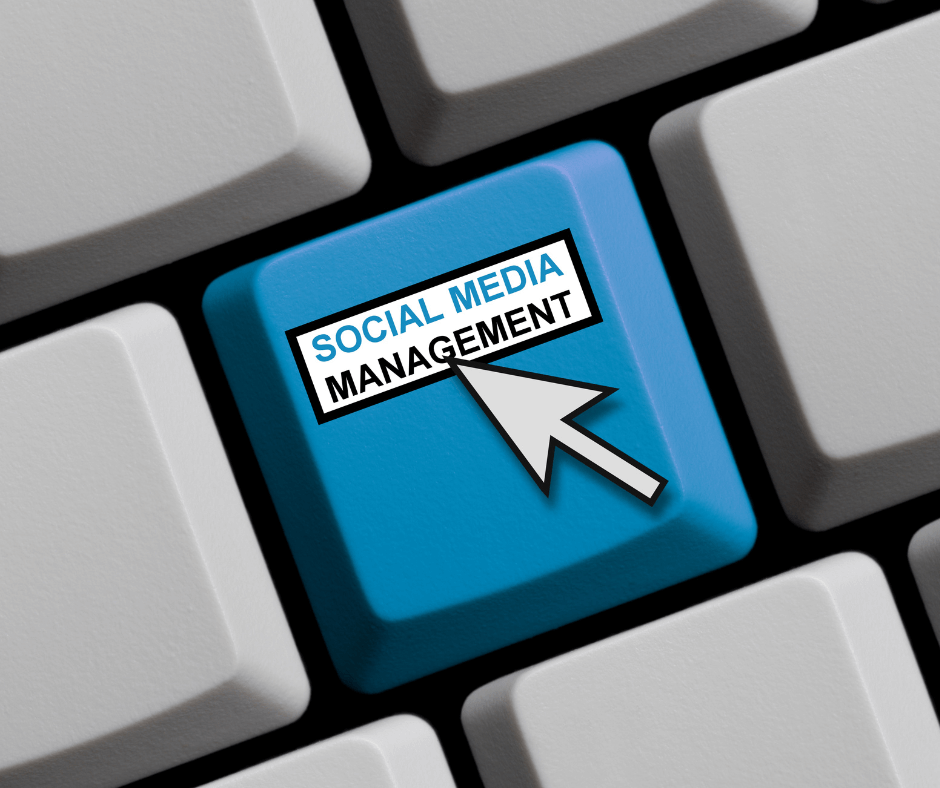 Looking to boost your online presence and engage with your target audience? Look no further than Optymizer's Social Media Management services. Our innovative team of experts is dedicated to crafting strategic and proactive social media strategies tailored to your unique business needs. With our proven track record of crushing it since 2005, we specialize in helping local businesses in Charlotte, NC dominate their market through targeted advertising and local SEO. Say goodbye to cookie-cutter approaches and hello to a personalized social media management strategy that delivers results. Trust Optymizer to optimize your social media presence and take your business to the next level.
1. Dominate your local market.
2. Customized marketing strategies.
3. Transparent pricing, no surprises.
4. Expert team, no outsourcing.
5. Proactively drive your success.
"Let us optimize your online presence and dominate your local market. Crush the competition with Optymizer, the trusted online marketing agency in Charlotte since 2005. Take your business to the next level with our specialized local SEO and geo-targeted advertising services. No hidden fees, no nonsense – just results that exceed your expectations. Your unique business deserves a customized marketing strategy. Join our homegrown dream team that lives and breathes SEO, content, and social media. Experience the power of innovation, strategy, and proactivity. Let's grow your business together. Contact us today!"
At Optymizer, we're here to help you take your social media presence to the next level. With our innovative and strategic approach, we'll create a customized social media management plan tailored specifically to your business needs. We'll proactively monitor and update your social media platforms, ensuring that your brand is consistently engaging with your target audience. From content creation to audience analysis, we've got you covered. Let us handle the intricacies of social media management so you can focus on what you do best – growing your business.
At Optymizer, we believe that our customers should choose us for Social Media Management because we bring a unique and innovative approach to the table. Our team of experts lives and breathes social media, constantly staying up-to-date with the latest trends and strategies. We are proactive in understanding your business and target audience, allowing us to create customized and strategic social media campaigns that will truly make an impact. With us, there are no hidden fees or cookie-cutter solutions – we give you what you pay for and then some. Trust us to take your social media presence to the next level and help your business dominate the market.
Charlotte, known as the Queen City, is a bustling business hub. With its impressive skyline in Uptown and vibrant arts district in NoDa, the city offers a diverse range of opportunities. Local businesses like Bojangles' and Red Ventures contribute to the city's thriving economy. If you're looking to make your mark in Charlotte, now is the time to seize the throne and become the next sensation in this majestic city.
Innovative Social Media Management in Charlotte, NC – Hire Optymizer!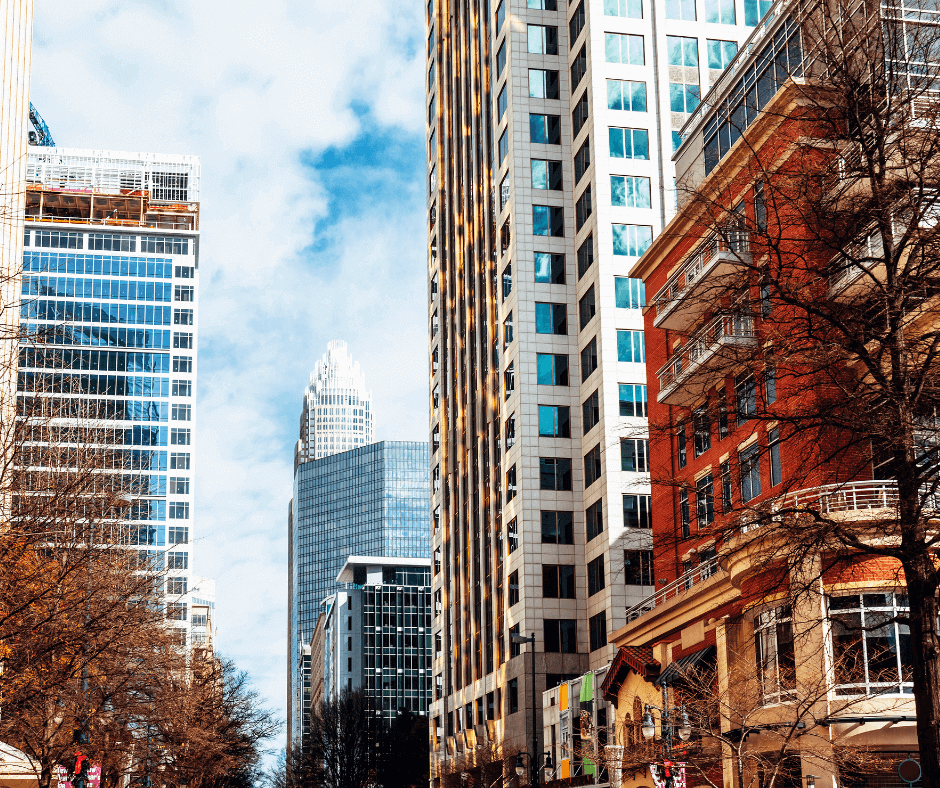 We are Optymizer, an online marketing agency based in Charlotte, NC, and we are here to revolutionize your social media presence. Our core value is innovation, and we believe that your business deserves a social media strategy that stands out from the crowd.
At Optymizer, we understand that every business is unique, and therefore, your social media management should be too. We don't believe in cookie-cutter solutions. Instead, we take the time to truly understand your brand, your target audience, and your goals. This allows us to develop a customized and innovative social media strategy that will captivate your audience and drive real results.
Our team of experts stays on top of the latest trends and technologies in the ever-evolving world of social media. We are constantly testing and experimenting with new approaches to ensure that your business stays ahead of the competition. From creative content creation to strategic ad campaigns, we have the knowledge and skills to take your social media presence to the next level.
With Optymizer by your side, you can trust that your social media management is in good hands. We are passionate about what we do, and we are dedicated to helping your business succeed. Let us show you the power of an innovative social media strategy that is tailored specifically to your unique needs. Get in touch with us today and let's start transforming your social media presence together!
Increased Online Visibility
At our Social Media Management service, we specialize in increasing online visibility for businesses like yours. With our expertise, we can help your brand shine brightly in the digital world, attracting a larger audience and boosting your online presence.
One of the key ways we achieve increased online visibility is through strategic content creation. Our team of skilled writers and designers collaborate to produce engaging and visually appealing posts that capture the attention of your target audience. By creating compelling content that resonates with your followers, we ensure that your brand remains at the forefront of their minds, helping you stand out from the competition.
In addition to creating captivating content, we also employ effective social media optimization techniques. We meticulously analyze your target audience, identifying the platforms they frequent the most and the type of content they engage with. By tailoring our social media strategies to these insights, we can maximize your online visibility by reaching your audience where they are most active. From utilizing trending hashtags to optimizing profiles and posts, we leave no stone unturned in our quest to elevate your brand's online presence.
Furthermore, we believe in the power of building meaningful relationships with your audience. We actively engage with your followers, responding promptly to comments, messages, and reviews. By fostering genuine connections and providing exceptional customer service, we ensure that your brand is highly visible in the online sphere. Our goal is to create a community of loyal supporters who not only engage with your content but also become brand ambassadors, further expanding your online reach.
With our Social Media Management service, you can trust us to increase your online visibility through compelling content creation, strategic optimization techniques, and authentic audience engagement. Let us help you shine in the digital world and connect with your target audience like never before.
The Importance of Social Media Management
Social media has become an integral part of our daily lives, but have you ever wondered how it affects businesses? At Optymizer, we understand the significance of social media management in today's digital landscape. From increasing brand awareness to driving customer engagement, social media can be a game-changer for businesses of all sizes.
Contrary to popular belief, social media management is not just about posting content and gaining followers. It goes beyond that. It's about understanding your target audience, analyzing their behavior, and strategically crafting your brand's online presence. This theory has been proven time and time again – businesses that actively manage their social media accounts are more likely to see tangible results.
By effectively managing your social media platforms, you can tap into a vast pool of potential customers and establish a strong online presence. With our expertise in online marketing, we can help you harness the power of social media to build a loyal customer base and drive business growth. From creating engaging content to running targeted ad campaigns, we have the tools and knowledge to take your social media game to the next level.
So, if you're looking to unlock the true potential of social media for your business, Optymizer is here to help. Let us handle your social media management, so you can focus on what you do best – running your business. Together, we can create a dynamic online presence that sets you apart from the competition and drives real results.
Why Social Media Management is Right for Your Needs
Our unique sales proposition sets us apart from other online marketing agencies. We're not just about posting content on social media; we're about making a real impact. We want your social media to be the talk of the town and the industry.
When you choose Optymizer for social media management, you can expect your social media accounts to become lead magnets. We optimize your content to capture and convert leads, focusing on generating tangible results rather than just vanity metrics. Our team uses data-driven insights to refine your social strategy and ensure that every post is effective.
Here are four reasons why our social media management services are the perfect fit for your needs:
– Increased visibility: We know how to make your brand stand out in the crowded social media landscape. With our expertise, your social media accounts will gain more visibility and attract a larger audience.
– Engaging content: We create fresh and engaging content that keeps your followers coming back for more. Our team knows how to captivate your audience and spark conversations.
– Targeted advertising: We use data to target your ads to the right audience, maximizing your return on investment. Our precise targeting ensures that your ads reach the people who are most likely to be interested in your products or services.
– Continuous improvement: We don't just set up your social media accounts and forget about them. We continuously adapt and improve our strategies to keep your social media presence ahead of the curve.
With Optymizer's social media management services, you can expect real results and a social media presence that drives business growth. Let us take care of your social media while you focus on what you do best.
Frequently Asked Questions About Our Social Media Management in Charlotte, NC
What social media platforms do you manage for businesses?
We manage social media platforms such as Facebook, Instagram, Twitter, and LinkedIn to ensure your business has a strong online presence.
How often do you post on social media for businesses?
We create a customized posting schedule based on your business goals and target audience. Typically, we post several times a week to keep your audience engaged and informed.
Can you help me create engaging content for my social media accounts?
Absolutely! Our team of creative experts will work closely with you to develop engaging and eye-catching content that aligns with your brand and resonates with your target audience.
Will you interact with my followers and respond to their comments and messages?
Yes, we understand the importance of engaging with your audience. We will actively monitor your social media accounts, respond to comments, and address any messages or inquiries from your followers.
How do you measure the success of social media campaigns?
We use various analytics tools to track the performance of your social media campaigns. We monitor metrics such as engagement, reach, clicks, and conversions to evaluate the success of our strategies and make data-driven decisions for optimization.