Elevate Your Online Presence with Expert Digital Marketing Agency in Indianapolis, IN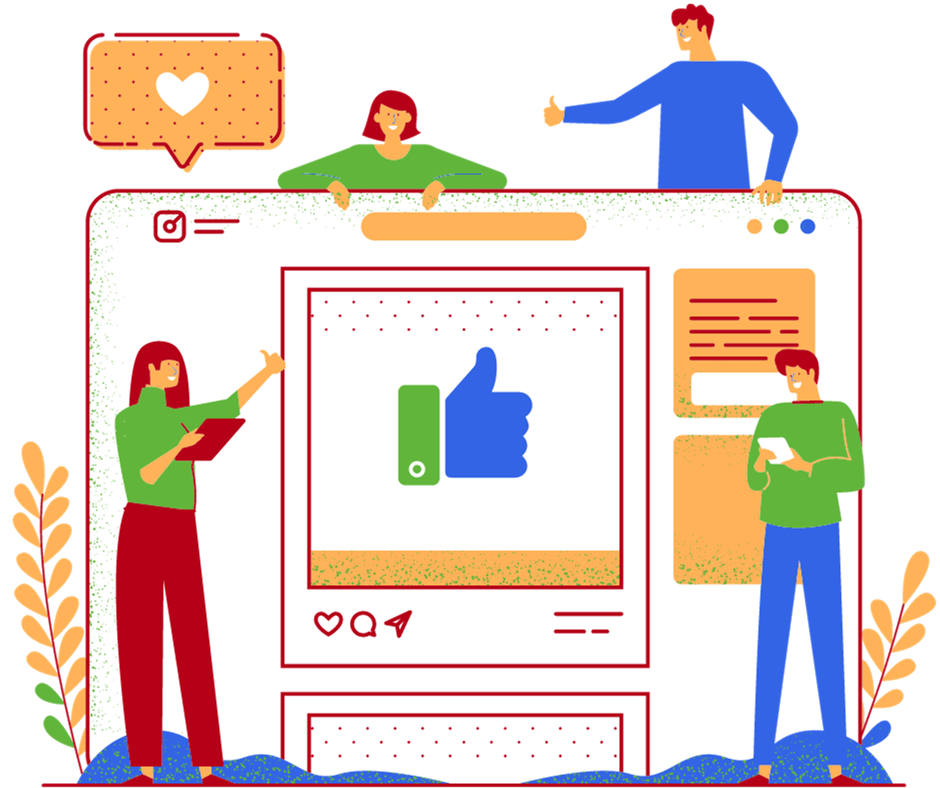 Looking for a digital marketing agency in Indianapolis, IN that delivers results? Look no further than Optymizer, the leading online marketing agency. With a track record of crushing it since 2005, we specialize in local SEO and geo-targeted advertising, helping local businesses dominate their market. At Optymizer, we keep it real with no hidden fees or nonsense. You get what you pay for, and then some. We understand that your business is unique, which is why we create customized marketing strategies tailored to your specific needs. With our homegrown dream team of SEO experts, content creators, and social media gurus, you can trust that your marketing efforts are in capable hands. Choose Optymizer and experience the power of innovative, results-driven, and customer-focused digital marketing.
1. Dominate your market with our specialized local SEO.
2. Transparent pricing with no hidden fees.
3. Customized marketing strategies for unique businesses.
4. Expert team dedicated to SEO, content, and social.
5. Proven track record since 2005.
"Let us supercharge your online presence and dominate your local market. Join the Optymizer squad today and experience the power of personalized digital marketing. Get a free consultation now!"
At Optymizer, we are an innovative and results-driven digital marketing agency that is fully focused on our customers. We understand that in today's digital world, effective marketing strategies are essential for businesses to thrive and succeed. That's why we offer a comprehensive range of digital marketing services tailored to meet the unique needs and goals of our clients. From search engine optimization (SEO) and pay-per-click (PPC) advertising to social media marketing and content creation, we have the expertise and experience to help businesses maximize their online presence and drive measurable results. With our team of skilled professionals and our customer-centric approach, we are committed to delivering exceptional digital marketing solutions that help our customers grow their businesses and achieve their objectives.
At Optymizer, we believe that our track record speaks for itself. Since 2005, we have been crushing it in the online marketing game, serving as the go-to squad for local service hustlers like locksmiths and movers in Indianapolis, IN. When you choose us as your digital marketing agency, you can expect specialized expertise in local SEO and geo-targeted advertising, helping your local business dominate the market. What sets us apart is our commitment to transparency and delivering exceptional value. We keep it 100—no hidden fees, no nonsense. With us, you get what you pay for, and then some. We understand that your business is unique, and that's why we don't believe in cookie-cutter strategies. Our homegrown dream team lives and breathes SEO, content, and social media, ensuring that we provide top-notch service with no outsourcing or compromises. Our core values of innovation, results-driven approach, and customer focus are at the heart of everything we do. So, if you're looking for a digital marketing agency that will take your business to the next level, choose Optymizer.
Indianapolis, IN, is a city known for its racing spirit. With popular attractions like Mass Ave and Lucas Oil Stadium, it offers a vibrant arts scene and a thriving sports hub. Local businesses like The Cake Bake Shop and Sun King Brewing are leading the way, making Indianapolis a hotspot for success. Get ready to accelerate your business in this Indy 500 of opportunity.
Hire Optymizer: Revolutionizing Digital Marketing Agency in Indianapolis, IN
At Optymizer, our mission is to redefine the digital marketing landscape in Indianapolis, IN. We pride ourselves on being an innovative online marketing agency that brings a fresh perspective to every project we tackle. With us, you'll experience a level of creativity and forward-thinking that will propel your business to new heights.
Why choose Optymizer? Here's what sets us apart:
1. Unleashing Creativity: We believe that creativity is the driving force behind any successful marketing campaign. Our team of experts will tap into their imaginative prowess, using innovative strategies and cutting-edge techniques to captivate your target audience and leave a lasting impression.
2. Efficiency at its Finest: Time is of the essence in the digital world, and we understand that. We strive to deliver exceptional results without wasting a single moment. Our streamlined processes and agile approach ensure that your marketing campaigns are executed with precision and efficiency.
3. Transparency is Key: We firmly believe in building trust and fostering open communication with our clients. With Optymizer, you can expect full transparency at every step of the journey. We keep it real, providing you with clear insights and updates, so you know exactly where your investment is going and how it's driving your business forward.
At Optymizer, we're more than just a digital marketing agency. We're your partners in success. Through our innovative strategies, efficient execution, and unwavering transparency, we empower businesses in Indianapolis, IN to achieve their goals and thrive in the online world. Let us revolutionize your digital marketing game, and together, we'll create a future where possibilities are limitless.
Increase Your Online Visibility with Our Digital Marketing Agency in Indianapolis, IN
At our digital marketing agency, we understand the importance of online visibility for businesses of all sizes. When it comes to standing out in today's crowded online marketplace, being seen is the first step towards success. That's why we are here to help you boost your online presence and ensure that your target audience can easily find you.
With our expertise and cutting-edge strategies, we can take your online visibility to new heights. We start by conducting a comprehensive analysis of your current online presence, identifying areas for improvement and untapped opportunities. From there, we develop a tailored digital marketing plan that will maximize your visibility across various platforms.
Our team of skilled professionals works tirelessly to optimize your website, ensuring that it ranks high in search engine results. By utilizing the latest SEO techniques, we enhance your website's visibility, making it easier for potential customers to discover your products or services. Additionally, we create engaging and informative content that not only captures the attention of your target audience but also positions you as an industry leader.
In an ever-evolving digital landscape, staying visible is crucial for businesses looking to thrive. Our digital marketing agency is committed to helping you achieve and maintain a strong online presence. Through our strategic approach and unwavering dedication, we will ensure that your brand becomes highly visible, attracting the attention it deserves in the vast digital realm.
Why is a Digital Marketing Agency important?
To be completely honest, you may think that in this day and age, hiring a Digital Marketing Agency is about as useful as a floppy disk. But let me tell you, my friend, you couldn't be more wrong. In fact, a Digital Marketing Agency is like the secret sauce that takes your business from bland to grand. Don't believe me? Well, let's dive into the delicious details.
Picture this: you have a fantastic product or service, but without a Digital Marketing Agency on your side, it's like trying to sell ice to Eskimos. Trust me, we've been there. But fear not, because when you partner with Optymizer, we sprinkle our magic marketing dust and watch your business soar to new heights. Here are five reasons why a Digital Marketing Agency is the key ingredient to your success:
– Targeted Reach: We help you reach the right audience at the right time, so you can stop wasting your time and money on people who couldn't care less about what you have to offer.
– Online Visibility: With our expert knowledge, we make sure your business shines like a diamond in the vast online jungle. Say goodbye to being a needle in a haystack.
– Strategic Planning: We don't just throw spaghetti at the wall and hope it sticks. Oh no, we create a carefully crafted marketing strategy that aligns with your business goals and drives real results.
– Data-Driven Decisions: We love numbers, and we're not ashamed to admit it. By analyzing data and tracking metrics, we make informed decisions that maximize your ROI. No more shooting in the dark.
– Continuous Optimization: We don't just set it and forget it. We constantly monitor and optimize your marketing campaigns to ensure you're always on top of your game. Adapt or die, baby.
So, if you want to take your business from zero to hero, it's time to embrace the power of a Digital Marketing Agency. Trust us, you won't regret it.
Why is a Digital Marketing Agency in Indianapolis, IN Right for Your Needs?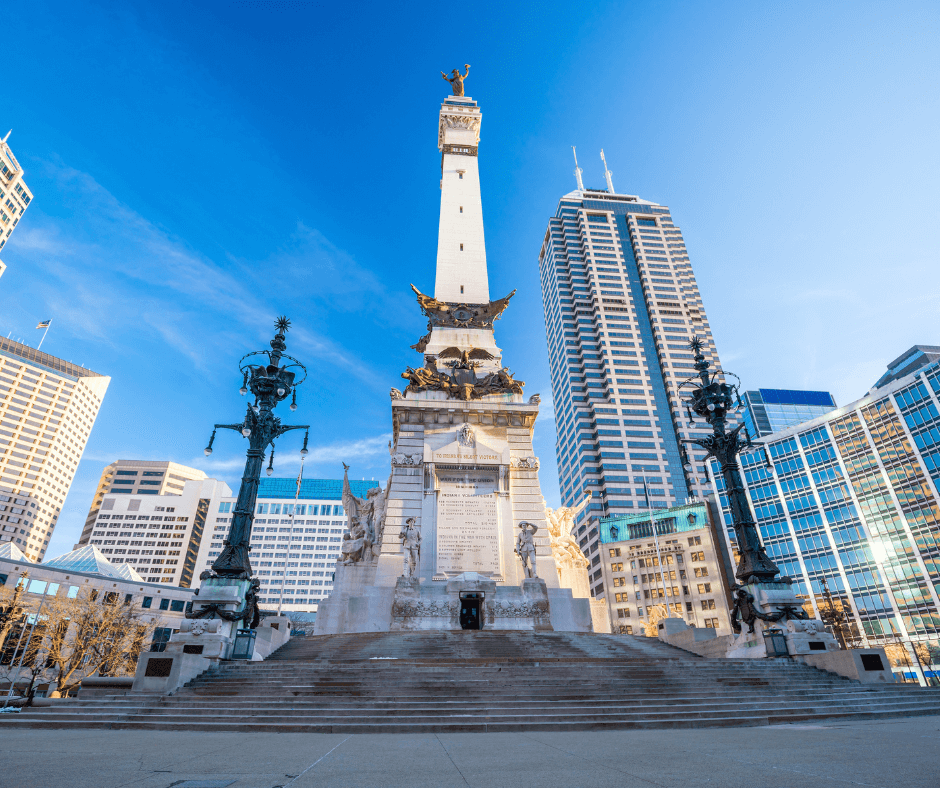 At Optymizer, we understand that in today's fast-paced digital world, having a strong online presence is crucial for the success of any business. That's why we believe that partnering with a digital marketing agency like ours is the perfect solution to turbocharge your brand's growth.
With our unique sales proposition, we go beyond just offering digital marketing services. We become your brand's growth engine, driving your online presence forward while others are still stuck in first gear. Our campaigns are tailored specifically to your brand, ensuring that they grab attention and never let go. We don't settle for vanilla; we strive for uniqueness, because we know that's what it takes to truly stand out in a crowded digital landscape.
Forget about vanity metrics that only show likes and shares. We focus on the numbers that matter, turning those likes and shares into actual dollars and cents. We understand that your ultimate goal is to grow your business, and that's exactly what we aim to achieve. With Optymizer, you're not alone in this journey. We're in the ring with you, fighting to keep your brand ahead of the curve in a digital world that never sleeps.
Partnering with a digital marketing agency like ours is the smart choice for businesses looking to thrive in the digital age. Let us be your brand's growth engine and help you achieve the online success you deserve.
Frequently Asked Questions About Our Digital Marketing Agency in Indianapolis, IN
1. What services does your digital marketing agency offer?
We offer a wide range of digital marketing services, including search engine optimization (SEO), pay-per-click (PPC) advertising, social media marketing, content creation, email marketing, and website design and development.
How can your digital marketing agency help my business grow?
Our digital marketing agency can help your business grow by increasing your online visibility, driving more traffic to your website, and generating quality leads. Through effective strategies and targeted campaigns, we can improve your online presence and help you reach your business goals.
How do you measure the success of your digital marketing campaigns?
We measure the success of our digital marketing campaigns through various metrics, such as website traffic, conversion rates, click-through rates, keyword rankings, and social media engagement. By analyzing these data points, we can determine the effectiveness of our strategies and make necessary adjustments to optimize results.
Do you provide customized digital marketing solutions?
Yes, we believe in creating customized digital marketing solutions tailored to the unique needs and goals of each business. We take the time to understand your business, target audience, and competition to develop strategies that will deliver the best results for your specific industry and market.
How much does your digital marketing agency charge for its services?
Our pricing for digital marketing services varies depending on the specific needs and goals of each client. We offer flexible packages and pricing options to ensure that our services are affordable and accessible to businesses of all sizes. We believe in transparency, so there are no hidden fees or surprises when working with us.