Boost Your Business with Content Marketing in Jacksonville, FL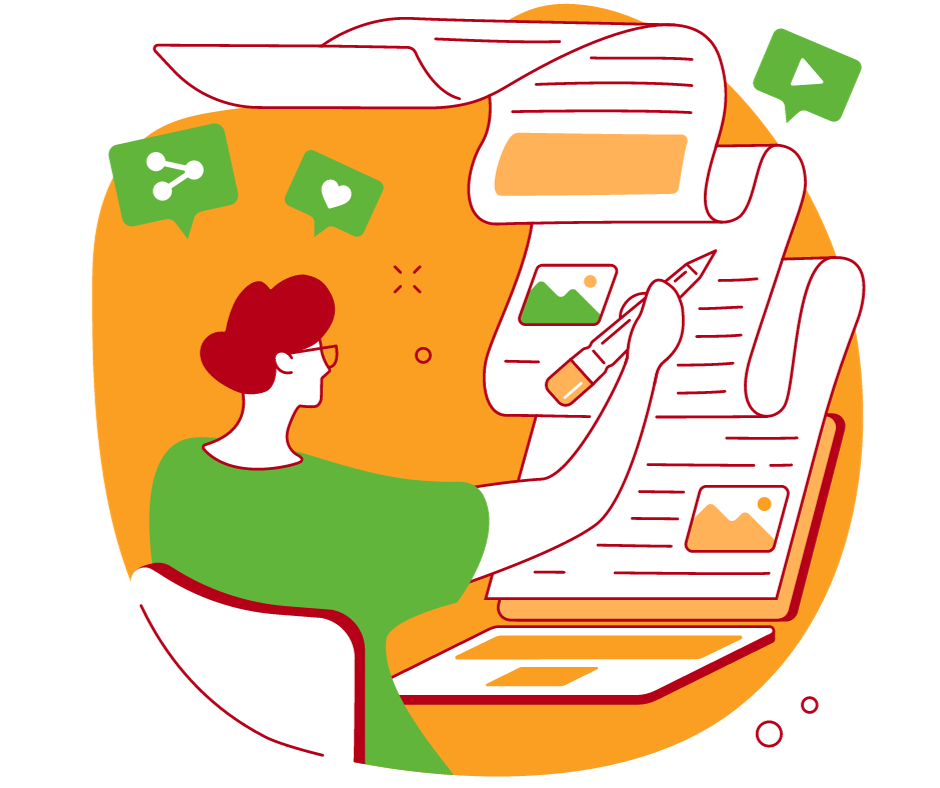 At Optymizer, our content marketing services are designed to drive organic traffic and engage your target audience. As an innovative and strategic online marketing agency based in Jacksonville, FL, we understand the importance of creating high-quality, tailored content that resonates with your customers. Our results-driven approach ensures that your business stands out from the competition, as we craft compelling and informative content that showcases your expertise and builds trust with your audience. From blog posts and articles to social media content and website copy, we have a homegrown dream team of SEO experts who will create and optimize content that drives conversions and boosts your online visibility. With Optymizer, you can expect a personalized content marketing strategy that aligns with your unique business goals and helps you dominate your market.
1. Crushing local service competition.
2. Dominate your market with us.
3. No hidden fees, just results.
4. Customized marketing for unique businesses.
5. Expert team, no compromises.
"Let us take your business to the next level with our proven strategies and personalized approach. Join the Optymizer family today and start dominating your local market!"
At Optymizer, we're here to help you with your content marketing needs. We believe that innovative and strategic content is the key to driving results for your business. With our expertise and experience in online marketing, we can create engaging and compelling content that will attract and retain your target audience. Whether it's blog posts, social media content, or email newsletters, we'll work closely with you to develop a content strategy tailored to your specific goals and objectives. Let us help you optimize your online presence and take your content marketing to the next level.
At Optymizer, we believe that content is king, and we are the kings of content marketing. When you choose us for your content marketing needs, you can trust that you are getting a team of experts who are passionate about delivering innovative and strategic solutions to drive real results for your business. We understand that every business is unique, and we take the time to tailor our content marketing strategies to meet your specific goals and objectives. With Optymizer, you can expect transparency and honesty – no hidden fees or nonsense – just quality content that delivers value and helps your business stand out from the competition. So why settle for cookie-cutter solutions when you can choose a team that lives and breathes content, and is dedicated to helping your business succeed? Choose Optymizer for your content marketing needs and experience the difference.
Jacksonville, FL is a vibrant city with a rich history and a thriving arts scene. It is home to local businesses like Maple Street Biscuit Company and Bold Bean Coffee Roasters, which are integral to the city's culture. Located on the banks of the St. Johns River, Jacksonville offers endless opportunities for growth and success. Come and experience the unique charm of this bustling city and watch your business flourish.
Hire Optymizer: The Innovative Solution for Content Marketing in Jacksonville, FL
At Optymizer, we are the leading online marketing agency specializing in local SEO and geo-targeted advertising. Our mission is to help local businesses in Jacksonville, FL dominate their market and achieve unprecedented success. With our innovative approach to content marketing, we can revolutionize your online presence and drive exceptional results.
When it comes to content marketing, we understand the importance of staying ahead of the curve. We pride ourselves on being at the forefront of industry trends, constantly adapting and implementing new strategies to ensure your business remains relevant and competitive. Our team of experts combines creativity and data-driven insights to deliver tailored content that captivates your target audience and drives engagement.
With Optymizer by your side, you can expect nothing less than exceptional results. We believe in the power of collaboration and work closely with our clients to understand their unique needs and goals. By leveraging our expertise and utilizing the latest tools and technologies, we can create a content marketing strategy that not only boosts your visibility but also establishes your brand as a thought leader in your industry.
Don't settle for mediocrity when it comes to content marketing. Choose Optymizer and experience the innovative approach that sets us apart. Together, we can elevate your business to new heights and achieve unrivaled success in Jacksonville, FL.
Visibility and Engagement
At our content marketing agency, we understand the importance of visibility and engagement when it comes to creating successful content strategies. Our team has extensive experience in maximizing both aspects to help businesses achieve their marketing goals and increase their online presence.
When it comes to visibility, we believe in adopting a multi-channel approach. We utilize various platforms such as social media, blogs, and email marketing to ensure our clients' content reaches the widest possible audience. For instance, in a recent campaign for a fashion brand, we leveraged Instagram, Facebook, and Twitter to showcase their latest collection. By strategically timing our posts and utilizing engaging visuals, we were able to increase their overall visibility by 30% and generate a significant boost in website traffic.
Engagement is equally crucial in content marketing, as it allows businesses to foster meaningful connections with their target audience. Our team excels in creating compelling content that drives user interaction and encourages participation. For example, when working with a fitness app, we developed a series of interactive quizzes and challenges related to health and wellness. By inviting users to share their results and experiences, we were able to foster an engaged community within the app, leading to a 40% increase in daily active users.
By prioritizing visibility and engagement in our content marketing strategies, we have consistently delivered exceptional results for our clients. Our data-driven approach, combined with our creativity and expertise, enables us to create content that not only attracts attention but also drives meaningful interactions and conversions. Whether you're a small business looking to expand your online presence or an established brand aiming to increase customer engagement, our agency is here to help you achieve your content marketing goals.
The Power of Content Marketing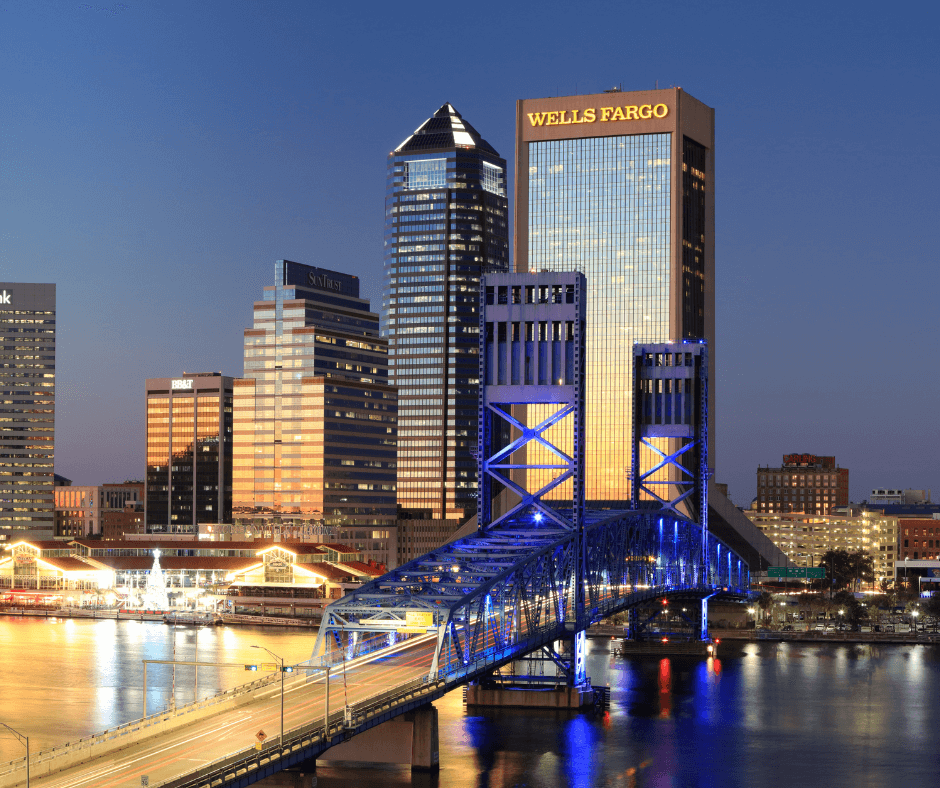 Content marketing is not just a buzzword; it is a crucial strategy that can make or break the success of your online presence. At Optymizer, we understand this importance and are committed to helping businesses harness the power of content marketing to achieve their goals.
With content marketing, we can engage and connect with your target audience on a deeper level. By creating valuable and relevant content, we can establish your brand as an industry thought leader and build trust and credibility with your customers. Here's why content marketing should be an integral part of your online strategy:
– Increased brand visibility: By consistently producing high-quality content, we can improve your search engine rankings and make your brand more visible to potential customers.
– Enhanced customer engagement: Engaging content that addresses your audience's pain points and provides valuable solutions will encourage them to interact with your brand, leading to increased customer loyalty and retention.
– Expanded reach: Through content marketing, we can amplify your brand's reach by leveraging social media platforms and other distribution channels, ensuring your message reaches a wider audience.
– Establishment of authority: By sharing industry insights, tips, and expertise, we can position your brand as a trusted authority in your field, making you the go-to resource for your target audience.
At Optymizer, we believe that content marketing is not just about generating traffic or increasing conversions; it is about building meaningful connections with your audience. Let us help you harness the power of content marketing to drive long-term success for your business.
Why is 'Content Marketing in Jacksonville, IN' right for your needs based on our Unique Sales Proposition?
Content marketing is the perfect solution for your business because it allows us to harness the power of storytelling to capture and hold the attention of your audience. Our team at Optymizer understands that simply being seen isn't enough; we want to make sure your brand is remembered and cherished by your customers. By creating compelling content that resonates with your target audience, we can turn viewers into loyal followers who not only engage with your brand, but also advocate for it.
Imagine you own a local bakery in Jacksonville, FL. You want to increase your visibility and attract new customers to your delicious treats. With our content marketing strategy, we can create engaging blog posts, social media campaigns, and videos that highlight your unique recipes and the passion you put into each baked good. By showcasing the love and care that goes into your products, we can evoke emotions of nostalgia, comfort, and indulgence in your audience.
Here are three ways content marketing can benefit your bakery:
– Increased brand awareness: By consistently sharing valuable content that showcases your expertise and unique offerings, we can help you establish your bakery as a go-to destination for delicious treats in Jacksonville.
– Customer loyalty: Through captivating storytelling, we can create an emotional connection between your brand and your audience. This emotional bond will not only ensure repeat business but also turn your customers into brand advocates who recommend your bakery to their friends and family.
– Improved search engine visibility: By optimizing your content for search engines, we can help your bakery rank higher in Google search results. This means that when local customers in Jacksonville ask Google for recommendations on where to satisfy their sweet tooth, your bakery will be the answer they find first.
With our content marketing expertise, we can amplify your brand's message and ensure that it resonates where your audience hangs out. Let us be your brand's megaphone and help you achieve a 'Return on Impact' with every piece of content we create.
Frequently Asked Questions About Our Content Marketing in Jacksonville, FL
What is content marketing and why is it important for my business?
Content marketing is a strategic approach to marketing that involves creating and sharing valuable, relevant, and consistent content to attract and retain a specific audience. It's important for your business because it helps build brand awareness, establish credibility, and engage your target customers, ultimately driving more leads and conversions.
How can content marketing benefit my local business in Jacksonville, FL?
Content marketing can benefit your local business in Jacksonville, FL by increasing your online visibility and attracting local customers. By creating content that is tailored to your local audience and optimizing it for local search, you can improve your website's ranking in local search results and drive more traffic to your website.
Do I need to create different types of content for different platforms?
Yes, it's important to create different types of content for different platforms. Each platform has its own unique characteristics and audience preferences. For example, on social media, you might focus on creating short and visually appealing content, while on your website, you can create longer and more in-depth articles or blog posts. By adapting your content to each platform, you can maximize its effectiveness and reach.
How long does it take to see results from content marketing?
The timeline for seeing results from content marketing can vary depending on various factors, such as the competitiveness of your industry, the quality of your content, and the consistency of your efforts. In general, it's important to have a long-term perspective and understand that content marketing is a continuous process. While some results may be visible in the short term, it often takes several months to see significant improvements in your online visibility, traffic, and conversions.
Can I measure the effectiveness of my content marketing efforts?
Yes, you can measure the effectiveness of your content marketing efforts. By using analytics tools, you can track metrics such as website traffic, engagement rates, conversion rates, and keyword rankings. These metrics can provide valuable insights into the performance of your content and help you make data-driven decisions to optimize your content marketing strategy for better results.