Elevate Your Presence with Expert Social Media Management in Los Angeles, CA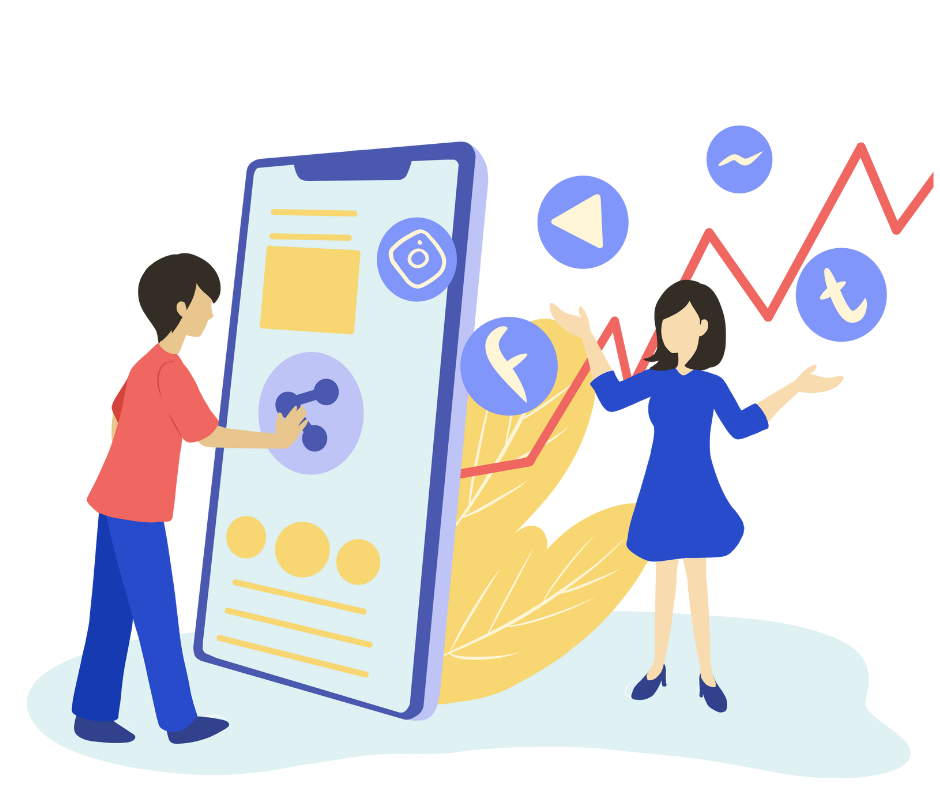 Looking to boost your online presence and engage with your target audience? Look no further than Optymizer's Social Media Management services. Our innovative and strategic approach ensures that your business stands out in the crowded digital landscape. With a results-driven mindset, we craft customized social media strategies tailored to your unique business needs. From content creation and scheduling to community management and analytics, we handle it all. Trust our homegrown dream team of experts who live and breathe social media to deliver exceptional results. Don't settle for cookie-cutter solutions, choose Optymizer and take your social media game to the next level.
1. Dominating local markets with precision.
2. Transparent pricing, exceptional results.
3. Tailored strategies for unique businesses.
4. In-house experts fueling success.
5. Revolutionizing social media management.
"Let us optimize your online presence and dominate your local market. Join the Optymizer squad today and take your business to the next level!"
At Optymizer, we understand the importance of social media in today's digital landscape. Our team of experts is dedicated to helping our customers effectively manage their social media presence and achieve their business goals. We take a strategic approach to social media management, developing innovative and customized strategies tailored to each customer's unique needs. From creating engaging content to optimizing ad campaigns, we are committed to delivering results that drive growth and increase brand visibility. With Optymizer by your side, you can sit back and relax as we take care of all your social media management needs.
At Optymizer, we believe that choosing us for your Social Media Management needs is a no-brainer. We're not your average online marketing agency. Our team of experts has been crushing it since 2005, and we're the go-to squad for local service hustlers like locksmiths and movers in Los Angeles, CA. We specialize in local SEO and geo-targeted advertising, helping local businesses dominate their market. When you choose Optymizer, you're choosing a team that keeps it 100—no hidden fees, no nonsense. You get what you pay for, and then some. Our approach is anything but cookie-cutter. We understand that your business is unique, and your marketing strategy should be too. With our homegrown dream team that lives and breathes SEO, content, and social, you can trust that your social media management is in the hands of experts who are innovative, strategic, and results-driven. So, why settle for less when you can choose Optymizer?
Los Angeles, CA is a vibrant city where beach life and Hollywood glamour collide. It's a place where iconic spots like Venice Beach and Silver Lake coexist with local favorites like In-N-Out Burger and Amoeba Music. With a thriving business scene, LA offers the opportunity to make your business shine like a star on the Hollywood Walk of Fame. Embrace the cool factor and let your business thrive in the City of Angels.
Innovative Social Media Management in Los Angeles, CA by Optymizer
At Optymizer, we are the go-to choice for innovative social media management in Los Angeles, CA. Our team is dedicated to staying ahead of the curve and delivering cutting-edge strategies that drive results. With our expertise, your business will thrive in the ever-changing landscape of social media.
We understand the importance of standing out in a crowded online marketplace. That's why our approach is centered around creativity, originality, and staying one step ahead of the competition. Our innovative solutions are tailored to your specific needs, ensuring that your brand is seen and heard by the right audience.
With Optymizer, you can expect nothing less than excellence. We take pride in our transparent and straightforward approach, delivering on our promises without any hidden fees or unnecessary complications. We believe that you should get what you pay for, and then some. Our goal is to exceed your expectations and help your business thrive in the digital world.
Partner with us for innovative social media management in Los Angeles, CA, and experience the difference that Optymizer can make for your brand. Let us take your online presence to new heights, leaving your competitors in the dust. With our expertise and dedication, your success is our top priority.
Social Media Presence
Our social media presence is an absolute masterpiece, if I do say so myself. We have managed to create a virtual empire, with our brand's influence spreading far and wide across various platforms. It's truly awe-inspiring how we have amassed such a dedicated following, who hang on to our every post like it's the gospel truth. It's almost ironic how our virtual existence has taken on a life of its own, captivating the masses and leaving them hungry for more.
Every post we make is a carefully crafted work of art, designed to ignite a frenzy of likes, comments, and shares. Our team of social media gurus knows exactly how to mold our brand's image into a mesmerizing spectacle that leaves our followers in a state of euphoria. We know just the right hashtags to use, the perfect filters to apply, and the most captivating captions to write. It's as if we possess a secret formula for social media success, a formula that others can only dream of discovering.
But our social media presence is not just about captivating visuals and witty captions. It's about creating a community, a place where our followers can find solace and connection. We have become their virtual best friends, always there to lend an empathetic ear or provide a much-needed laugh. It's almost comical how we have become the go-to source for advice, inspiration, and entertainment. Our followers trust us implicitly, relying on us to guide them through the vast abyss of the internet.
So, if you're in search of a social media presence that will leave your competitors green with envy, look no further. We have mastered the art of social media management, weaving a web of engagement and influence that is simply unparalleled. Join us on this journey of virtual greatness, where we can help you create a social media presence that will have the world at your fingertips.
The Power of Social Media Management
We believe that effective social media management is vital for any modern business. In today's digital age, social media platforms have become essential tools for connecting with customers, building brand awareness, and driving sales. At Optymizer, we understand the importance of harnessing the power of social media to achieve your business goals.
Here at Optymizer, our team of experts is dedicated to crafting unique and tailored social media strategies that align with your brand identity and target audience. Our first-person plural point of view allows us to work closely with you to understand your business needs and develop a comprehensive social media management plan that delivers results.
With our expertise in social media management, we can help your business:
– Increase brand visibility: We will create engaging and shareable content that showcases your brand's unique personality and values, ensuring that you stand out from the competition.
– Build a loyal community: By fostering meaningful interactions with your followers, we will help you cultivate a loyal customer base that advocates for your brand and drives word-of-mouth marketing.
– Drive website traffic and conversions: Through strategic advertising campaigns and targeted content, we will attract quality leads and convert them into loyal customers, ultimately boosting your bottom line.
At Optymizer, we understand that your business is unique, and your social media strategy should be too. Let us take your online presence to the next level and help you unlock the full potential of social media for your business.
Social Media Management: Taking Your Online Presence to the Next Level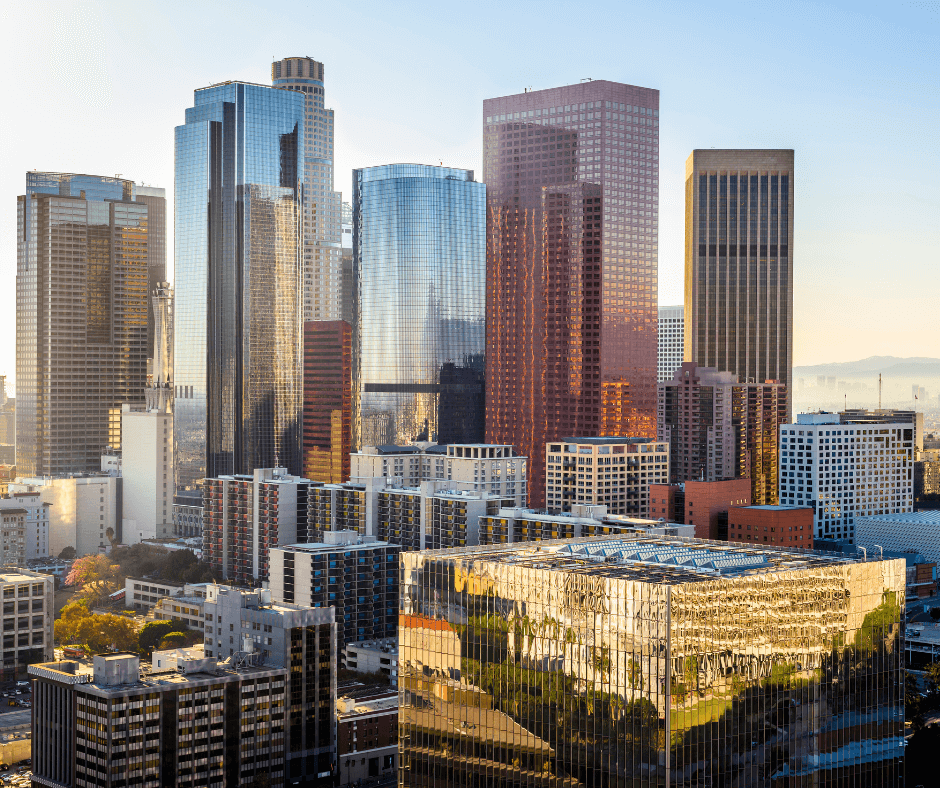 At Optymizer, we understand that social media is not just about posting content; it's about making an impact. Our unique sales proposition focuses on transforming your social media platforms into powerful lead magnets, optimized for capturing and converting potential customers. Say goodbye to vanity metrics and hello to actionable insights that will refine your social strategy and drive real results.
Why choose Optymizer for your social media management needs?
Here's what sets us apart:
1. Unleash the Power of Data: We don't just rely on guesswork or hunches. Our team utilizes data-driven approaches to analyze audience behavior, preferences, and trends. This allows us to craft a social media strategy that resonates with your target market and boosts engagement.
2. Constant Adaptation and Improvement: We understand that social media is a dynamic landscape that requires continuous monitoring and adjustment. Our dedicated team stays up-to-date with the latest industry trends and algorithm changes, ensuring that your social media presence remains fresh, engaging, and ahead of the competition.
3. Captivating Content Creation: Our creative team excels at crafting captivating and visually appealing content that grabs attention and sparks conversations. From eye-catching graphics to compelling copy, we know how to make your brand stand out in the crowded social media sphere.
4. Maximize Lead Generation: Our ultimate goal is to turn your social media platforms into powerful lead generation tools. By implementing proven strategies and leveraging the latest techniques, we help you attract and convert potential customers, driving real growth for your business.
Partnering with Optymizer means unlocking the full potential of your social media presence. Let us take the reins and deliver a social media strategy that not only boosts engagement but also drives tangible results for your business. Experience the difference of our data-driven approach and see your online presence soar to new heights.
Frequently Asked Questions About Our Social Media Management in Los Angeles, CA
What social media platforms do you manage for businesses?
We manage a variety of social media platforms for businesses, including Facebook, Instagram, Twitter, LinkedIn, and Pinterest.
Can you create engaging content for our social media profiles?
Absolutely! Our team of experts excels at creating engaging and tailored content for your business's social media profiles. We understand the importance of captivating your audience and driving results.
How often will you post on our social media accounts?
We believe in maintaining an active and consistent presence on social media. Depending on your specific needs and goals, we can create a posting schedule that ranges from a few times a week to daily posts.
Will you interact with our followers and respond to comments and messages?
Yes, we understand the importance of engaging with your audience. Our team will actively monitor your social media accounts, respond to comments and messages, and interact with your followers to build a strong online community.
Can you help us track the performance of our social media campaigns?
Definitely! We provide detailed analytics and reports to help you track the performance of your social media campaigns. This includes information on reach, engagement, follower growth, and other relevant metrics, allowing you to make data-driven decisions for your business.