Unleash Digital Success with Our Expert SEO Agency in Los Angeles, CA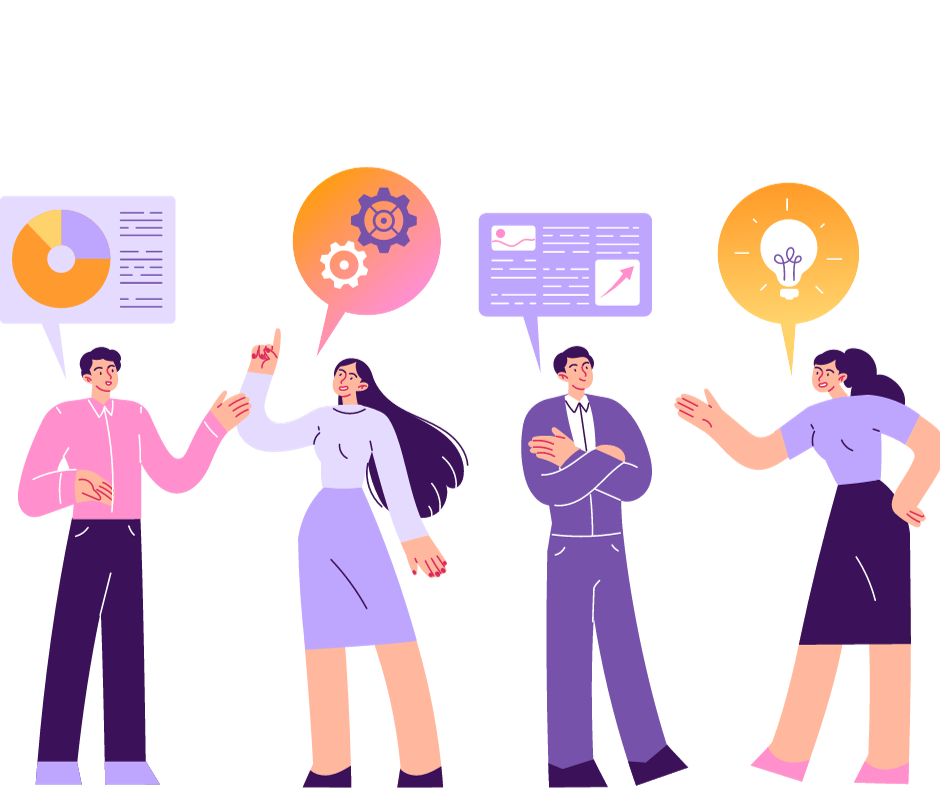 Optymizer is a leading SEO agency in Los Angeles, CA. With over 15 years of experience, we have been helping local businesses, such as locksmiths and movers, dominate their market. Our specialized expertise lies in local SEO and geo-targeted advertising, ensuring that your business gets maximum visibility and attracts the right customers.
What sets us apart is our commitment to transparency and delivering exceptional results. We believe in keeping it 100—no hidden fees, no-nonsense. You get what you pay for, and then some. Unlike cookie-cutter approaches, we understand that your business is unique, and your marketing strategy should reflect that. Our team of SEO experts, content creators, and social media specialists are all in-house, ensuring that your business receives the personalized attention it deserves.
At Optymizer, our core values of innovation, being results-driven, and strategic thinking guides everything we do. We stay ahead of the latest trends and algorithms to ensure that your website ranks higher in search engine results and drives organic traffic. Our goal is to help your business thrive in the competitive online landscape by providing tailored SEO solutions that deliver tangible outcomes.
If you're ready to take your online presence to the next level, trust Optymizer as your go-to SEO agency. Contact us today to start optimizing your website and experiencing the power of targeted digital marketing.
1. Dominate your market with our specialized local SEO.
2. Crush it with our geo-targeted advertising.
3. Transparent pricing, no hidden fees.
4. Customized marketing strategy for your unique business.
5. Expert team in SEO, content, and social media.
"Let us Optimize Your Online Presence and Dominate Your Market. Get Started Today and Crush the Competition!"
At Optymizer, we're here to help you take your online presence to the next level with our expert SEO agency services. We understand that in today's digital world, it's not just about having a website, but also about driving targeted traffic and ranking high on search engine results. Our innovative and strategic approach ensures that we optimize your website to its fullest potential, helping you reach your target audience and achieve higher visibility online. With our results-driven mindset, we focus on generating organic traffic and increasing your website's rankings, ultimately leading to more leads and conversions for your business. Trust us to be your trusted partner in navigating the ever-changing landscape of search engine optimization, and let us help you achieve your online marketing goals.
At Optymizer, we've been crushing the online marketing game since 2005, making us the go-to squad for local service hustlers in Los Angeles. Our specialized expertise in local SEO and geo-targeted advertising has helped numerous local businesses dominate their market. We believe in transparency and honesty, which is why we have no hidden fees and always deliver what we promise, and more. Unlike other agencies, we understand that your business is unique and we tailor our marketing strategies accordingly. With our homegrown dream team of SEO, content, and social media experts, you can trust that your business is in capable hands. Choose Optymizer for your SEO needs and experience the innovation, results-driven approach, and strategic thinking that sets us apart from the competition.
Los Angeles, CA, where sun-kissed beaches and Hollywood's hustle collide. Iconic spots like Venice Beach and Silver Lake's hip scene define the cool factor. Local gems like In-N-Out Burger and Amoeba Music add to the city's charm. But it's not just about the glitz; LA is ready to make your business a star on the Hollywood Walk of Fame. Get ready to shine in the City of Angels.
Hire Optymizer for Strategic SEO Agency in Los Angeles, CA
We're not just your average online marketing agency. At 'Optymizer', we take a strategic approach to SEO that sets us apart from the competition. We understand that in the fast-paced world of digital marketing, it takes more than just throwing keywords onto a website to get results. That's why we're the go-to choice for businesses in Los Angeles, CA who are serious about optimizing their online presence.
Why Choose Optymizer?
1. In-depth Research: We dig deep into your industry, competitors, and target audience to develop a customized SEO strategy that aligns with your business goals. No shortcuts or cookie-cutter solutions here.
2. Data-driven Decisions: Our team of experts doesn't rely on guesswork. We analyze data and metrics to make informed decisions that maximize your online visibility and drive qualified traffic to your website.
3. Transparent Reporting: We believe in full transparency. We provide regular reports that show the progress and results of our SEO efforts, so you can see the tangible impact we're making on your business.
4. Continuous Optimization: SEO is an ongoing process, and we're in it for the long haul. We continually optimize and refine our strategies to ensure that your website maintains a competitive edge in the ever-evolving digital landscape.
With 'Optymizer' as your strategic SEO agency, you can trust that we'll deliver results that exceed your expectations. We're not here to nickel and dime you with hidden fees or empty promises. We're here to help your business thrive online. So, if you're ready to take your SEO game to the next level, let's get started. Your success is our success.
Increase Website Visibility
At our SEO agency, we are passionate about helping businesses like yours increase their website visibility. With our expertise and cutting-edge strategies, we can skyrocket your online presence and ensure that your website gets the attention it deserves.
Imagine a scenario where your target audience is searching for the products or services you offer, but they can't find your website among the sea of competitors. That's where we come in. Through meticulous keyword research and optimization, we ensure that your website appears at the top of search engine results, making it impossible for your potential customers to miss you.
Not only do we focus on optimizing your website for search engines, but we also employ various off-page techniques to bolster your online visibility. Our team will create high-quality backlinks from authoritative websites in your industry, effectively signaling to search engines that your website is credible and worthy of higher rankings. By building a strong online presence through reputable sources, we guarantee that your website will be seen by a wider audience, leading to increased traffic and conversions.
In addition to search engine optimization, we also leverage the power of social media to boost your website visibility. We create engaging and shareable content that resonates with your target audience, encouraging them to spread the word about your brand across various platforms. By harnessing the viral nature of social media, we can exponentially increase your website's reach and visibility, ensuring that your business is on the radar of potential customers at all times.
With our SEO agency by your side, you can trust that your website's visibility will soar to new heights. We are committed to delivering tangible results and helping your business thrive in the digital landscape. Let us take care of your SEO needs while you focus on what you do best – providing exceptional products or services to your customers.
The Importance of an SEO Agency
We understand that finding the right SEO agency can be a daunting task. With so many options out there, it's easy to get overwhelmed and wonder if it's even worth the effort. But let us ask you this: do you really want to leave your online presence in the hands of amateurs?
At Optymizer, we pride ourselves on being a homegrown dream team that lives and breathes SEO, content, and social media. Unlike other agencies that outsource their work or compromise on quality, we have an in-house team of experts who are dedicated to helping you reach your digital marketing goals.
But here's the irony in all of this: while some may see SEO as just another buzzword, we know that it's the backbone of any successful online business. It's the secret sauce that helps you rise above the competition and get noticed by the right audience. And that's where we come in.
With our proven strategies and cutting-edge techniques, we'll optimize your website to its full potential, ensuring that you not only rank higher in search engine results but also drive targeted traffic to your site. We'll help you create engaging content that not only resonates with your audience but also boosts your online visibility. And we'll leverage the power of social media to amplify your brand and connect with your customers on a deeper level.
So, if you're ready to take your online presence to new heights, it's time to partner with an SEO agency that truly understands the ins and outs of digital marketing. Welcome to Optymizer, where we turn your online dreams into a reality.
Is an SEO Agency Right for Your Needs Based on Our Unique Sales Proposition?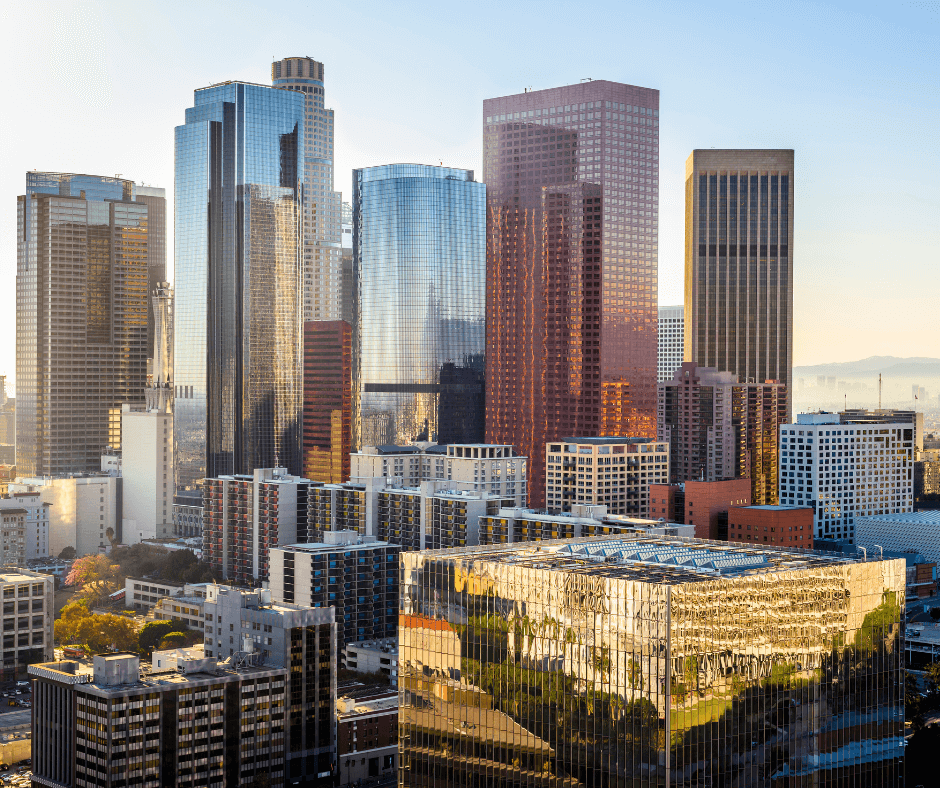 At Optymizer, we understand that when it comes to online marketing, simply achieving first-page rankings is not enough. That's why our unique sales proposition sets us apart from other SEO agencies. We believe in making your brand the go-to authority in your industry, period.
With our expertise, we don't just chase algorithms; we make them work for us. This means staying ahead of the game and leaving your competitors in the rearview mirror. Our focus is on capturing key moments, those crucial opportunities when your audience is most primed to convert. It's not just about keywords, it's about understanding the nuances and intricacies of your target market.
By choosing Optymizer as your SEO agency, you are partnering with a team that will amplify your brand's message across platforms. We know where your audience hangs out and we will ensure that your message resonates with them. Our goal is to make your brand the megaphone that reaches your target market effectively.
So if you're looking for an SEO agency that goes beyond the basics and truly understands the power of strategic online marketing, Optymizer is the right choice for you. Let us help you become the authority in your industry and stay ahead of the game.
Frequently Asked Questions About Our SEO Agency in Los Angeles, CA
What can an SEO agency do for our business?
An SEO agency like ours can help improve your online visibility and increase organic traffic to your website. We'll optimize your website's content and structure, conduct keyword research, and implement strategies to improve your search engine rankings.
How long does it take to see results with SEO?
The timeline for seeing results with SEO can vary depending on several factors, such as the competitiveness of your industry and the current state of your website. Generally, it takes a few months to start seeing significant improvements in your rankings and organic traffic. However, our team will work diligently to provide you with regular progress reports and keep you informed along the way.
Are there any guarantees with SEO services?
While we can't guarantee specific rankings or overnight success, we can assure you that our SEO strategies are backed by industry best practices and proven techniques. Our goal is to provide you with long-term, sustainable results that will help your business thrive in the competitive online landscape.
How much do SEO agency services cost?
The cost of SEO agency services can vary depending on the scope of work and the specific needs of your business. We offer customized packages tailored to your budget and goals. Rest assured, we believe in transparency and will provide you with a clear breakdown of costs and deliverables before we start working together.
Can we track the progress of our SEO campaign?
Absolutely! We believe in keeping our clients informed every step of the way. Our team will provide you with regular progress reports and detailed analytics to track the performance of your SEO campaign. You'll have access to data such as keyword rankings, organic traffic, and conversions, allowing you to see the tangible results of our efforts.