Unlock Unrivaled Strategies for Content SEO in Los Angeles, CA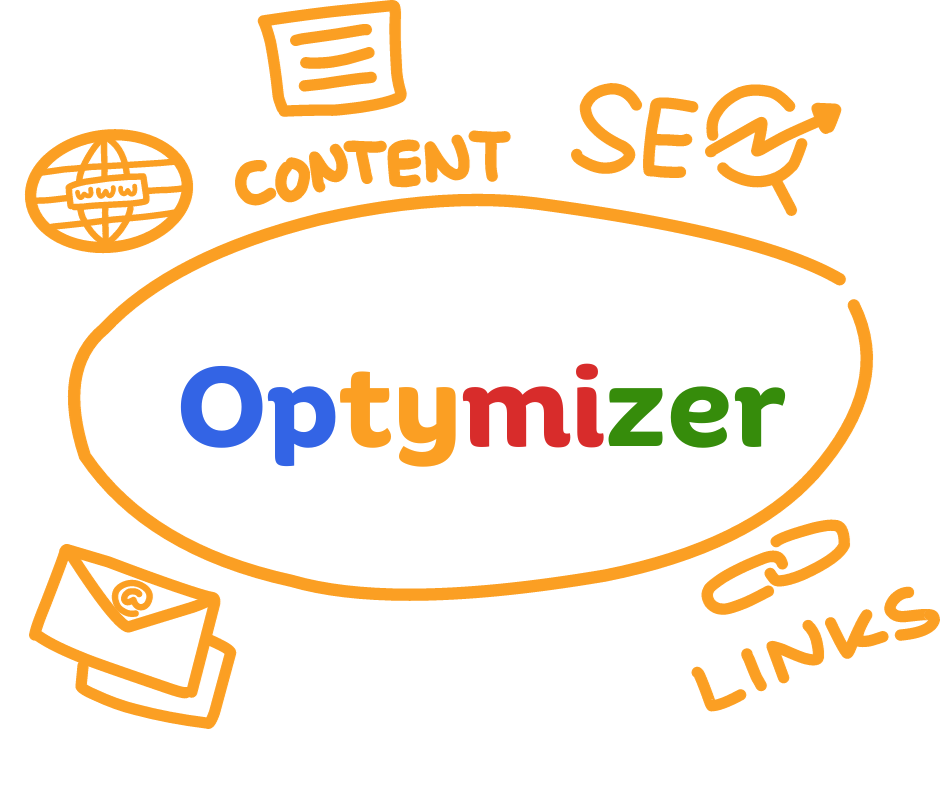 Looking to boost your online presence and attract more organic traffic? Look no further than Optymizer, the leading online marketing agency that offers content SEO in Los Angeles, CA. With our specialized expertise in local SEO and geo-targeted advertising, we help local businesses in various industries, such as locksmiths and movers, dominate their market. Our content SEO services are tailored to your unique business needs, ensuring a customized marketing strategy that sets you apart from the competition. Our dedicated team of SEO, content, and social experts is all in-house, guaranteeing top-notch quality and no compromises. At Optymizer, we're all about delivering results and keeping it transparent – no hidden fees, no-nonsense. Choose us and get what you pay for, and then some. Trust our innovative, result-driven, and collaborative approach to take your online presence to new heights.
1. Dominate your market with targeted advertising.
2. Crush your competition with specialized local SEO.
3. Transparent pricing, no hidden fees.
4. Customized marketing strategies for your unique business.
5. A dedicated team of SEO experts.
"Let us optimize your online presence and take your business to new heights. Join us and dominate your local market with our tailored marketing strategies. Together, we'll crush the competition and achieve the success you deserve. Contact us now and let's start growing your business!"
At Optymizer, we specialize in helping our customers with Content SEO. With our innovative approach, we work collaboratively with our clients to develop and optimize their website content for search engines. By conducting in-depth keyword research, analyzing competitor strategies, and implementing effective on-page and off-page optimization techniques, we ensure that our clients' content not only ranks higher in search engine results but also drives organic traffic and generates quality leads. Our result-driven mindset ensures that we constantly monitor and track the performance of our client's content, making necessary adjustments and improvements to maximize their online visibility and ultimately achieve their business goals.
At Optymizer, we believe that content is king. That's why we are the top choice for businesses in Los Angeles, CA looking for Content SEO services. Our innovative approach to content optimization ensures that your website will rank higher in search engine results, driving more organic traffic to your business. We are result-driven, meaning that we focus on delivering tangible results and maximizing your return on investment. When you choose Optymizer, you're not just getting a cookie-cutter strategy – our team of experts will work collaboratively with you to develop a customized content SEO plan that aligns with your unique business goals. With us, there are no hidden fees or compromises. We deliver what we promise, and then some. So why settle for anything less? Choose Optymizer for Content SEO and dominate your market today.
Los Angeles, CA, is a vibrant city that combines stunning beaches with the glamour of Hollywood. From the famous Venice Beach to the trendy Silver Lake neighborhood, local gems like In-N-Out Burger and Amoeba Music embody the city's cool vibe. But LA isn't just about glitz; it's also a place where businesses can shine like stars on the Hollywood Walk of Fame. Get ready to make your mark in this sun-kissed city.
Hire Optymizer for Innovative, Result-driven, Collaborative Content SEO in Los Angeles, CA
We are Optymizer, the online marketing agency that has been crushing it since 2005. When it comes to local service hustlers like locksmiths and movers in Los Angeles, CA, we are the go-to squad. Our core values of innovation, result-driven strategies, and collaboration set us apart in the industry.
With our team at Optymizer, you can expect an innovative approach to content SEO that will elevate your online presence. We stay ahead of the game by constantly adapting to the ever-evolving digital landscape. Our result-driven strategies ensure that your website gains maximum visibility, driving organic traffic and increasing conversions.
What sets us apart is our collaborative approach. We believe in working closely with our clients, and understanding their unique needs and goals. By combining our expertise with your industry knowledge, we create tailored content SEO strategies that deliver tangible results. Our team of experts is dedicated to helping your business thrive in the highly competitive online market.
Partner with Optymizer for innovative, result-driven, and collaborative content SEO in Los Angeles, CA. Let us take your online presence to new heights and drive your business towards success.
Enhance Your Online Presence and Skyrocket Your Website's Success with our Content SEO in Los Angeles, CA!
Are you tired of your website being lost in the vast abyss of the internet? Look no further! Our expert team has the perfect solution to transform your online presence and take your website to new heights. With our cutting-edge Content SEO strategies, we guarantee to boost your visibility, drive massive traffic, and skyrocket your rankings!
Imagine your website shining like a beacon in the digital landscape, drawing in hordes of eager visitors like moths to a flame. Our Content SEO techniques will ensure that your website stands out from the crowd, grabbing attention with its captivating content and irresistible allure. No longer will your website be hidden in the dark corners of the web; it will bask in the spotlight, stealing the show and leaving your competitors in awe.
Prepare to witness an unprecedented surge in traffic, as if a stampede of wild horses has been unleashed upon your website. Our Content SEO magic will entice search engines to fall head over heels for your content, sending floods of visitors rushing to your virtual doorstep. Brace yourself for the exhilarating rush of adrenaline as your website experiences an avalanche of clicks, likes, and shares, transforming it into a virtual sensation overnight.
But that's not all! Our Content SEO strategies will catapult your rankings to heights you've only dreamed of. Picture your website perched on the pinnacle of search engine results, like a majestic eagle soaring high above the rest. With our expertise, your website will reign supreme, commanding authority and leaving your competitors gasping for breath in the dust. Say goodbye to the lower ranks and embrace the glory of the top spot!
Don't miss out on this incredible opportunity to unleash the true potential of your website. Let our Content SEO wizards work their magic and witness the extraordinary transformation that awaits you. Get ready to conquer the digital realm and leave your competitors in the dust. Your website's success story starts here!
Why is Content SEO Important?
When it comes to growing your online presence, Content SEO plays a crucial role. At Optymizer, we understand the significance of optimizing your website's content to ensure maximum visibility and reach. With our expertise in online marketing, we have helped numerous local service hustlers in Los Angeles, CA, including locksmiths and movers, crush their competition and dominate the digital landscape.
Here's why Content SEO should be a top priority for your business:
1. Boost your search engine rankings: By incorporating relevant keywords and optimizing your website's content, you can improve your search engine rankings. This means that when potential customers search for services related to your industry, your website will be more likely to appear at the top of the search results, increasing your visibility and organic traffic.
2. Establish your authority: Content SEO allows you to showcase your expertise and establish your authority in the industry. By creating valuable and informative content that answers common questions and addresses the pain points of your target audience, you position yourself as a trusted resource. This builds credibility and trust, making customers more likely to choose your services over your competitors.
3. Drive targeted traffic: With effective Content SEO strategies, you can attract highly targeted traffic to your website. By focusing on optimizing your content for specific keywords and topics, you can attract potential customers who are actively searching for the services you offer. This means that the traffic you drive to your website will be more likely to convert into leads and customers.
Investing in Content SEO is essential for the success of your online marketing efforts. At Optymizer, we have the experience and knowledge to help you optimize your website's content and achieve higher rankings, increased visibility, and greater customer engagement. Let us take your online presence to the next level and help you dominate your local market.
Why is our Content SEO in Los Angeles, CA right for your needs based on our Unique Sales Proposition?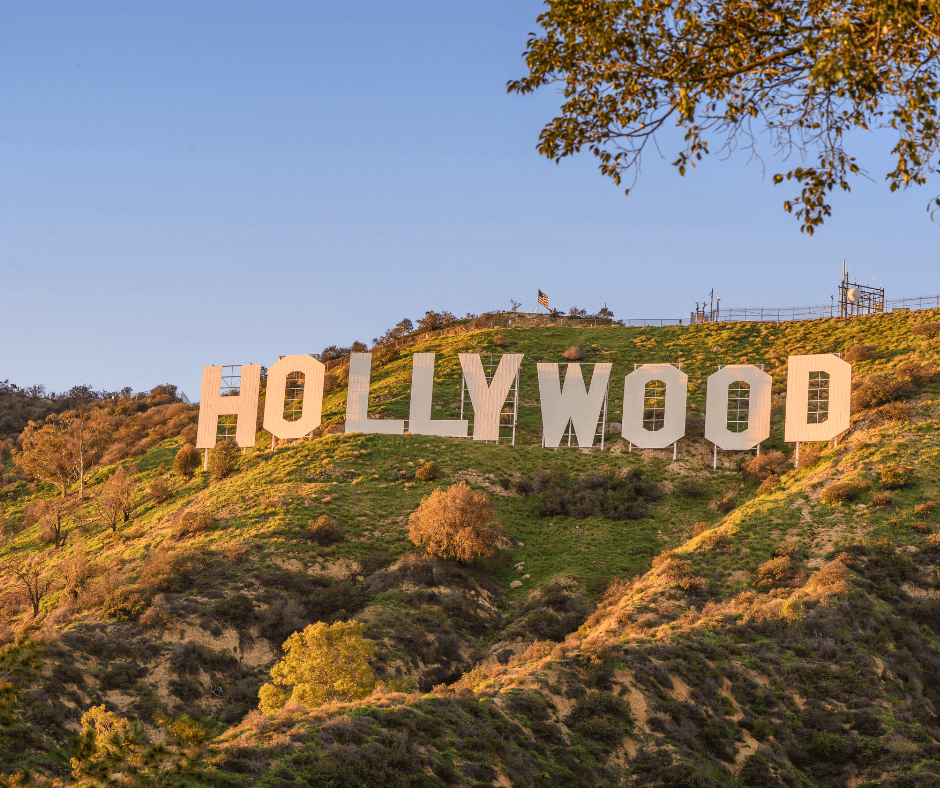 Content SEO is the perfect solution for businesses looking to establish themselves as industry leaders and attract a highly relevant audience. With our unique sales proposition, we prioritize relevance over just rankings, ensuring that your content becomes the go-to source in your industry. By optimizing your content for visibility and credibility, we make sure that it shines in the search engine results pages (SERPs).
Imagine you run a small e-commerce store specializing in sustainable fashion. You have a beautifully designed website and a wide range of eco-friendly products, but you're struggling to attract the right audience. That's where our content SEO expertise comes in. We'll analyze your target market and create engaging, informative, and evergreen content that not only drives traffic but also attracts people who are genuinely interested in sustainable fashion.
Through careful keyword research and optimization, we'll make sure your content ranks high in relevant search queries. This means that when someone searches for terms like "ethical clothing brands" or "sustainable fashion tips," your website will be among the top results. As a result, you'll not only see an increase in website visitors but also a higher conversion rate, as these visitors are already primed to engage with your brand and make a purchase.
Don't settle for just any online marketing agency. Choose Optymizer and let us transform your content into a trusted and authoritative resource that stands the test of time.
Frequently Asked Questions About Our Content SEO in Los Angeles, CA
What is Content SEO and why is it important for my business?
Content SEO stands for Search Engine Optimization, and it refers to the process of optimizing the content on your website to improve its visibility and ranking on search engines. It's important for your business because it helps you attract more organic traffic, increase your online visibility, and ultimately drive more leads and sales.
How does Content SEO work and what strategies do you use?
Content SEO works by analyzing and optimizing various elements of your website's content, such as keywords, meta tags, headings, and internal links. We use a combination of keyword research, on-page optimization, and content creation strategies to ensure that your website is easily discoverable by search engines and provides value to your target audience.
Can you guarantee that my website will rank #1 on search engine results?
While we can't guarantee specific rankings on search engine results, our goal is to improve your website's visibility and increase its chances of ranking higher. We use proven strategies and best practices in Content SEO to optimize your website and help it perform better in search engine rankings.
How long does it take to see results from Content SEO efforts?
The timeline for seeing results from Content SEO efforts can vary depending on various factors, such as the competitiveness of your industry, the current state of your website, and the effectiveness of our strategies. Generally, it takes several months to see significant improvements in search engine rankings and organic traffic. However, we continuously monitor and optimize your website to ensure ongoing progress.
Do I need to have a blog or create new content regularly for Content SEO?
Having a blog and regularly creating new content can greatly benefit your Content SEO efforts. Fresh and relevant content not only provides value to your audience but also gives search engines more opportunities to index and rank your website. However, if a blog is not suitable for your business, we can still optimize your existing website content to improve its SEO performance.