Boost Your Presence with Targeted Marketing Solutions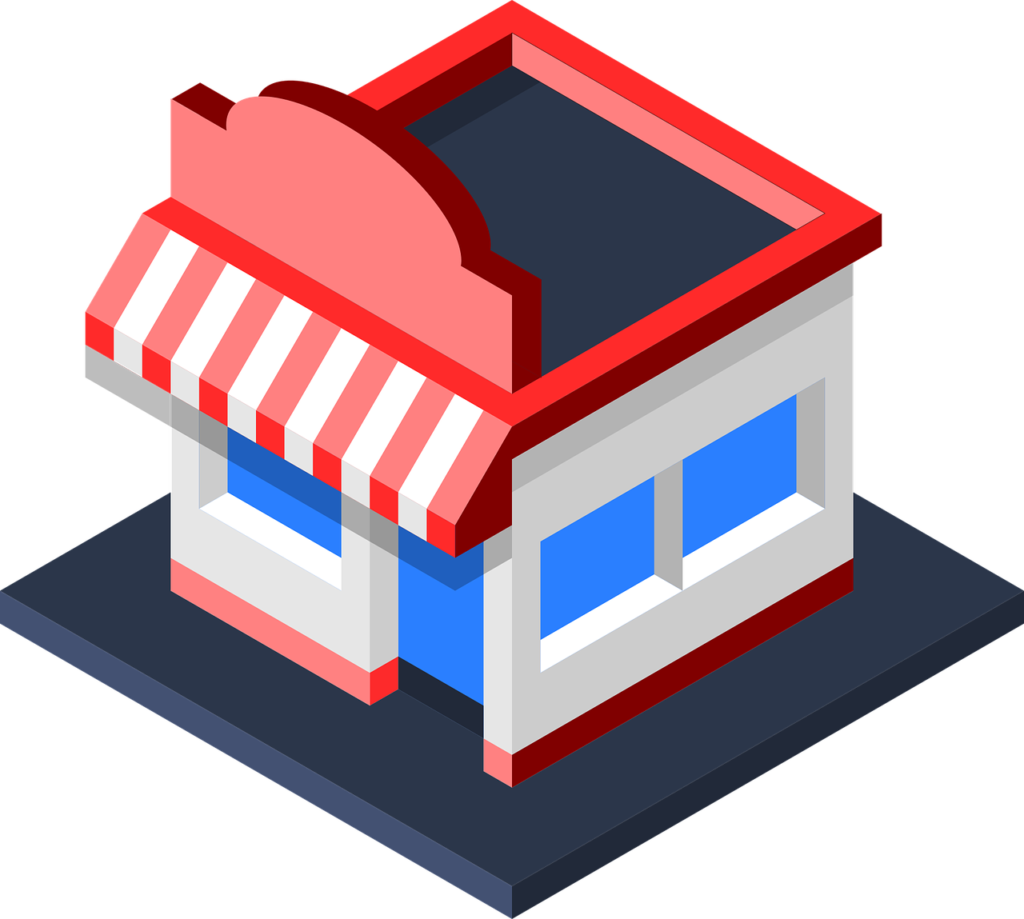 Looking to dominate your local market? Look no further than Optymizer, the leading online marketing agency that offers local business marketing in Phoenix, AZ. With over 15 years of experience, we specialize in local SEO and geo-targeted advertising, helping local businesses like locksmiths and movers crush their competition. Unlike other agencies, we believe in transparency and delivering results.
No hidden fees, no nonsense. We understand that every business is unique, which is why we create customized marketing strategies tailored to your specific needs. Our dedicated team of SEO experts, content creators, and social media mavens are all in-house, ensuring top-notch quality and no compromises. Choose Optymizer for innovative, results-driven, and customer-focused local business marketing.
1. Crushing local competition since 2005.
2. Dominate your market with us.
3. No hidden fees, pure results.
4. Tailored strategies for unique businesses.
5. Expert team, no outsourcing.
"Let us supercharge your local business and dominate your market. Join the Optymizer squad and experience the power of innovative marketing strategies tailored specifically to your unique business. Get ready to crush the competition and take your success to new heights. Contact us today and let's make it happen!"
At Optymizer, we're all about helping local businesses achieve their marketing goals. We understand the challenges of standing out in a crowded market, and that's why our team of experts is committed to providing innovative and results-driven solutions. From creating engaging online advertisements to optimizing your website for local search, we've got you covered. Our customer-focused approach means that we take the time to understand your unique needs and tailor our strategies to ensure maximum impact.
With Optymizer by your side, you can trust that your local business marketing will be in good hands.
At Optymizer, we believe that our customers should choose us for their local business marketing needs because we have been crushing it since 2005. Our team of experts is dedicated to helping local service hustlers like locksmiths and movers dominate their market. With our specialized knowledge in local SEO and geo-targeted advertising, we can create a customized marketing strategy that will ensure your business stands out from the competition.
We pride ourselves on being transparent and honest, with no hidden fees or nonsense. When you choose Optymizer, you can trust that you will get what you pay for and more. We understand that every business is unique, and we tailor our marketing approach to suit your specific needs. Plus, with our homegrown dream team of SEO, content, and social experts, you can be confident that your marketing efforts are in capable hands.
So why settle for a cookie-cutter approach when you can choose Optymizer for innovative, results-driven, and customer-focused local business marketing?
Phoenix, AZ, is a city where local businesses thrive. With a vibrant arts scene in Roosevelt Row and the upscale elegance of Scottsdale, there is something for everyone. Barrio Café and Four Peaks Brewery are just a few examples of the successful businesses in the area. Phoenix is ready to help your business grow and reach new heights, just like the scorching Arizona sun in July.
Results-Driven Local Business Marketing in Phoenix, AZ – Hire Optymizer!
First, let me tell you a little secret. We're not your average online marketing agency. At Optymizer, we've built a powerhouse team right here in Phoenix, AZ, that lives and breathes all things SEO, content, and social. And guess what? We don't outsource any of our work. That means no compromises, no cutting corners. Just pure dedication to getting you results.
Imagine this: You're a local business owner in Phoenix, eager to take your brand to new heights. You've dabbled in marketing before, perhaps even tried a few strategies, but nothing seems to stick. You're tired of wasting time and money on tactics that just don't deliver. That's where we come in.
With our results-driven approach, we're here to transform your local business marketing game. We've got the expertise, the experience, and the passion to make it happen. Our homegrown dream team will dive deep into the world of SEO, crafting killer content, and conquering social media. We'll work tirelessly to ensure your brand shines bright, standing out amongst the competition.
At Optymizer, we believe that success comes from a combination of strategy and creativity. We'll analyze your business, your target audience, and your goals to develop a customized plan that speaks directly to your customers. From captivating blog posts to engaging social media campaigns, we'll bring your brand to life in ways you never thought possible.
So, if you're ready to take your local business marketing to the next level, it's time to hire Optymizer. Say goodbye to generic marketing agencies and hello to a team that's as passionate about your success as you are. Let's join forces and make your business thrive in Phoenix, AZ and beyond.
Increase Local Visibility
At our local business marketing agency, we are dedicated to helping businesses like yours increase their local visibility. With our expert strategies and tailored approach, we can ensure that your business stands out in the crowded marketplace and reaches your target audience effectively.
One of the key ways we increase local visibility is through search engine optimization (SEO). We optimize your website with relevant keywords, create engaging and informative content, and build high-quality backlinks to boost your website's ranking on search engine results pages. By appearing on the first page of search results, your business will gain more visibility and attract potential customers who are actively searching for your products or services.
Another effective method we employ to increase local visibility is through social media marketing. We create compelling social media campaigns that resonate with your target audience, utilizing platforms such as Facebook, Instagram, and Twitter. By regularly posting engaging content, responding to customer inquiries, and running targeted ads, we can establish a strong online presence for your business, attract new customers, and foster a sense of trust and credibility among your existing customer base.
Furthermore, we understand the importance of local directories and online listings in increasing your business's local visibility. We ensure that your business is accurately listed and optimized on popular directories such as Google My Business, Yelp, and Yellow Pages. This not only helps potential customers find your business easily but also improves your local search rankings.
By managing your online listings effectively, we ensure that your business information is consistent across all platforms, making it easier for customers to find and contact you.
At our local business marketing agency, we have the expertise and resources to increase your local visibility through strategic SEO, social media marketing, and online directory management. Let us help your business shine in the local market and connect with your target audience effectively.
Why is Local Business Marketing Important?
Local business marketing plays a pivotal role in the success of a business. It allows us to connect with the community around us and build strong relationships with our customers. But why is it so important? Well, let us tell you.
In today's digital age, where everything seems to be moving online, it's easy to overlook the importance of the local market. However, the truth is that local customers are the backbone of any business. They are the ones who will support us, refer us to others, and keep coming back for more. By focusing on local business marketing, we can tap into this loyal customer base and create a strong foundation for growth.
When we tailor our marketing strategies to the local community, we show that we understand their needs and concerns. This builds trust and credibility, making it more likely for customers to choose us over our competitors. Additionally, local business marketing allows us to take advantage of location-based targeting, ensuring that our efforts reach the right audience at the right time. By harnessing the power of our local market, we can maximize our marketing efforts and achieve better results.
So, if you're looking to take your business to the next level, don't underestimate the importance of local business marketing. It's not just about reaching a wider audience; it's about connecting with the people who matter most – our local community. Let us help you create a personalized marketing strategy that will make your business stand out and thrive in the local market. Together, we can achieve greatness.
Why Local Business Marketing is Right for Your Needs
We're not just marketers; we're your local business's MVP—turning your neighborhood hustle into a local empire. At Optymizer, we put the 'local' in 'vocal'—our strategies make your business the buzz of the community, not just a blip on Google. Forget billboards; we make you a local landmark, turning every online interaction into an offline transaction.
Here's why Local Business Marketing with Optymizer is the perfect fit for your needs:
1. Community Connection: We understand the importance of building strong connections within your community. Our strategies focus on making your business an integral part of the local fabric, ensuring that your brand resonates with the people in your area.
2. Long-Term Loyalty: We're not about quick wins. Our aim is to build long-term loyalty with your customers. We believe in nurturing relationships that last, creating a local customer base that sticks with you through thick and thin.
3. Offline Impact: While online presence is important, we recognize the value of offline impact. Our strategies go beyond digital marketing to make your business a local landmark. We'll help you become a household name in your community, driving foot traffic and increasing brand recognition.
4. Results-Driven: We don't just talk the talk; we walk the walk. Our team of experts is dedicated to delivering measurable results for your business. We'll work closely with you to set goals, track progress, and continuously optimize our strategies to ensure your success.
With Optymizer's Local Business Marketing expertise, you can expect a personalized approach that goes beyond generic marketing tactics. We'll be with you every step of the way, helping you turn your local business into a thriving empire.
Frequently Asked Questions About Our Local Business Marketing in Phoenix, AZ
What makes local business marketing different from regular marketing?
Local business marketing focuses specifically on promoting and advertising businesses within a specific geographic area. It helps businesses target their local audience and increase their visibility among local customers.
How can local business marketing benefit my small business?
Local business marketing can greatly benefit small businesses by increasing their online visibility, driving more local customers to their physical location, and boosting their overall brand awareness within the community. It helps businesses compete with larger corporations and establish a strong presence in their local market.
How does Optymizer approach local business marketing strategies?
At Optymizer, we believe in customized marketing strategies that cater to the unique needs of each business. Our approach includes leveraging local SEO techniques, implementing geo-targeted advertising campaigns, and creating engaging content that resonates with the local audience. We focus on helping businesses dominate their local market and achieve tangible results.
Will Optymizer handle all aspects of our local business marketing?
Absolutely! We offer comprehensive local business marketing services. From creating and optimizing your online listings to managing your social media presence and running targeted ad campaigns, we take care of it all. Our goal is to relieve you of the marketing burden so you can focus on running your business.
How do you measure the success of local business marketing efforts?
We believe in data-driven results. Our team utilizes various analytics tools to track and measure the success of our local business marketing strategies. We provide detailed reports, including key performance indicators, such as increased website traffic, higher search engine rankings, and improved conversion rates. Our focus is on delivering real, measurable results for your business.